I'm starting a new "series" on the blog. 
I decided to start doing a weekly post about the newest books on my TBR. I am always adding a tone of new books, so I thought it'd be interesting to share the books that peaked my interest in the last week. I'm sure a lot of people do this kind of stuff, I did not see it at any particular blog, but I'm pretty sure the idea itself isn't original.
Be sure to let me know if this kind of posts are interesting to you!
The Bridge of Beyond 
by

Simone Schwarz-Bart
Why I added it : As I've probably mentioned before, when someone adds me on Goodreads, I ask them to tell me what their favorite book is and this was one that popped up. I like to go into books mostly blind, so just one aspect is enough to intrigue me. With this book, that aspect was the fact that this follows multiple generations of women of one family, and that just sounds super amazing.
Release 
by

Patrick Ness
Why I added it: Patrick Ness is an amazing writer. His Chaos Walking trilogy is great, some of my favorites. It's smart and so interesting, you should definitely check it out. His novel  More Than This is quite different but also quite great. This however, is his newest Release (hehe get it) which I somehow knew nothing about. I still have no idea what it's about though, but it's Patrick Ness.
The Space Between Us 
by

Thrity Umrigar
Why I added it: I can't really remember how I found this one, but it sounds really good. The story is set in modern day India, and I believe it follows two women – one wealthy housewife and her maid and I think their friendship and just their lives in general.
When Dimple Met Rishi 
by

Sandhya Menon
Why I added it: I haven't read a Contemporary YA in so long, but this sounds awesome. I think it revolves around two Indian-American teenagers, whose parents have arranged for them to get married. They end up meeting at a summer camp, but only one of them knows who the other person actually is. Great, right?
First Love 
by

Gwendoline Riley
Why I added it: This is described as an exploration of a relationship between really ill-suited people, and that's all I needed to hear, because as you know bad relationships and their developement is my fave thing to read about.
The Beast Is an Animal 
by

Peternelle van Arsdale
Why I added it: I can't even begin to explain what this is about (check the link above!) but it sounds so weird and amazing. And it comes recommend from my favorite podcast All the Books, so that's enough for me.
Abandon Me 
by 

Melissa Febos
Why I added it: Another All the Books recommendation. Most of my TBR is compromised of books they talk about. Anyway this one is about relationships, and like I said, favorite thing ever.
I See You 
by

Clare Mackintosh
Why I added it: This sounds so creepy and mysterious and I like to read a good thriller from time to time. This is about a woman whose picture pops up in a newspaper, and then everyone else whose picture turns up starts dying. Fun.
Dead Letters 
by

Caite Dolan-Leach
Why I added it: Again, a good thriller. This one is about twins and one of them goes missing, while the other has to solve what happened to her sister. It sounds great.
Dear Ijeawele, or a Feminist Manifesto in Fifteen Suggestions 
by

Chimamanda Ngozi Adichie
Why I added it: Adichie is my absolute favorite feminist writer. She talks about feminism powerfully, yet light heartedly, with a healthy note of humor, but still makes strong points. I legit listened to her We Should All Be Feminists speech a hundred times, and I love it every single time. This is her new release and I can't wait to get it.
The Stranger in the Woods: The Extraordinary Story of the Last True Hermit 
by

Michael Finkel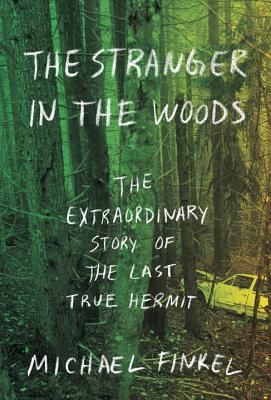 Why I added it: This is a true story about a guy who lived in the woods by himself for 27 years. First of all, how interesting does that sound? Second of all, what a genius.
The Hearts of Men 
by

Nickolas Butler
Why I added it: Honestly, I don't remember exactly what this is about. I just know that the All the Books hosts loved it and there was a mention of it being about "the fragility of masculinity" and I was sold.
Oh and in other news – I have a Bookstagram account now! I am really excited about it and you can follow me (if you'd like) HERE
Hope you enjoyed the post and let me know about your newest additions to your TBR!
xxx
Follow me on Bloglovin' | Goodreads | Tumblr | Books Amino | Twitter | Instagram