A weekly series where I tell you about the new books I discovered and added to my TBR.
This has been an interesting week when in it comes to books. My reading challenge has been going nicely (I am six books ahead of schedule!) and I added some awesome books to my TBR! Hope you enjoy!
1. The Beginning of the World in the Middle of the Night by Jen Campbell
Why I added it: I was beyond excited when Jen Campbell announced her short story collection! This one is supposed to be inspired by fairytales and I am guessing it's magical realism. Now I don't get on with short story collections all that well, but I'm guessing this will be brilliant like anything Jen does.
2. The Fifth Season by N.K.Jemisin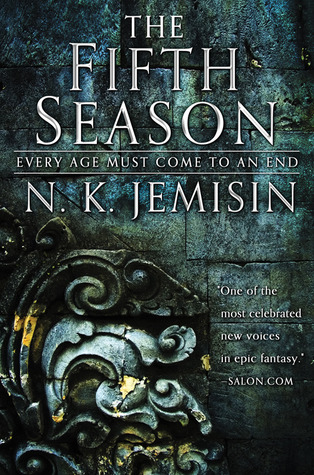 Why I added it: This book became huge recently. It was suddenly everywhere. It comes highly recommended from all over Booktube, and it's a Fantasy series. So I am basically sold. And I have no idea what it's about.
3. Done Dirt Cheap by Sarah Nicole Lemon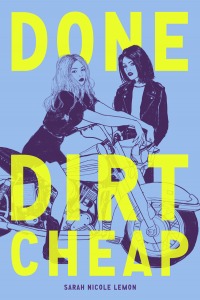 Why I added it: This seems to be a YA Contemporary and it's described as Sons of Anarchy meets Thelma & Louise and I mean, who DOESN'T want to read that?!
4. Ninth House by Leigh Bardugo
Why I added it: Um, why not? It's Bardugo's next novel and ever since I read Six of Crows, she's an autobuy author for me. On top of that, this has a ludicrous description and supposedly deals with Yale's secret societies. All great stuff.
And now for the All the Books inspired portion of this segment:
5. White Tears by Hari Kunzru
Why I added it: This is a story about two New Yorkers who become friends and they are obsessed with music. One of them keeps recording random stuff throughout the day (I guess?) and he records a singer and the other one then posts it on the Internet claiming they have found a long lost blues record. But then someone contacts them who knows who the song is by, and knows that they are lying and it all basically blows up. I love everything about that blurb.
6. The Wanderers by Meg Howry
Why I added it: This is described as Station Eleven meets The Martian!!! That's freaking fabulous. It deals with the lives of three people who are chosen to go on a mission to Mars. The technology is highly developed and so we see them go through this high quality VR of the mission they are about to partake. It sounds brilliant.
7. The Rules Do Not Apply by Ariel Levy
Why I added it: This is a memoir, which the host of the podcast described as a memoir written by an unlikable narrator. She mentioned that Ariel Levy was very brave and that she spoke about the darker aspects of her personality and that this is in fact filled with dark humor. I am all for it.
Hope you enjoyed this week's TBR updates and let me know in the comments what are your newest finds!
xxx
Follow me on Bloglovin' | Goodreads | Tumblr | Books Amino | Twitter | Instagram
 *Above used Book Depository links are affiliate links which means I get a small commission if you buy a book through my link, which helps me out a lot!