A weekly feature where I talk about the books I added to my TBR.
Hello everyone! Hope you're enjoying your Tuesday! I have a hectic couple of months ahead of me, with a lot of exams, so the only silver lining to my otherwise miserable days are adding books to my TBR, since I don't have time to read them!
1. See What I Have Done by Sarah Schmidt
Why I added it: Simon of SavidgeReads talked about this one recently, and I was really intrigued. This is a re-imagining of the unsolved American case of the Lizzie Borden murders and it sounds like it involves an unreliable narrator (duh) which I am all about.
2. Midwinter by Fiona Melrose
 Why I added it: Another book Simon spoke about recently and again, it grabbed my attention. I believe this explores the complicated relationship of father and son, after the loss of the mother and the wife. Family dynamics are my jam so it went straight to the TBR.
3. The Lottery by Shirley Jackson
Why I added it: When I was doing the research for my post on small towns (check it out if you haven't), I came across this one. It's definitely out of my comfort zone (by being horror which I don't read that much and by being a short story collection which I tend to hate). However, the small town narrative drew me in and I am excited to check it out.
4. The Mother of All Questions by Rebecca Solnit
Why I added it: This is a feminist essay collection and it's a follow up to Solnit's Men Explain Things to Me (which I really enjoyed and recommend! I can even do a review on it if anyone is interested) and so I really want to check this one out as well.
5. Doing it by Hannah Witton
Why I added it: I LOVE Hannah's channel and her overall personality. She is a Youtuber and she has such a lovely personality. She talks a lot about relationships and sex on her channel and this book is exactly about that. So I am really excited to read this and just support her, because I think her content is amazing.
6. The Circle by Dave Eggers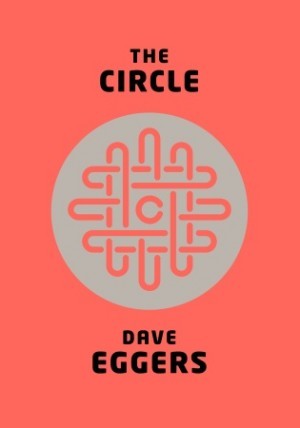 Why I added it: The only thing I know about this is that it somehow deals with technology and our, at times, disturbing relationship with it. But that's enough to go on. And I got this for a friend and they really enjoyed it so I really want to pick it up for myself.
7. The Twelve Lives of Samuel Hawley by Hannah Tinti
Why I added it: I saw this book circling around and decided to avoid it because the title screams reincarnation to me, and I hate those stories (which is a topic for a whole other post). However, I just found out on – you guessed it – All the Books that it is not and that in fact, it deals with a relationship between a daughter and her father, who has a dark past. And that's like a million times better than any reincarnation story.
8. Nabokov's Favorite Word Is Mauve: What the Numbers Reveal About the Classics, Bestsellers, and Our Own Writing 
by

Ben Blatt
Why I added it: Again, this was on All the Books. This is a book on book statistics! How great is that? It talks about most commonly used words by different authors, cliches, how do we judge a book by its cover etc. ALL GREAT STUFF. And statistics + books = amazingness. Yup that's a word.
Those are my TBR additions. As always, let me know if you've read any of these and what were your recent TBR additions!
xxx
Follow me on Bloglovin' | Goodreads | Tumblr | Books Amino | Twitter | Instagram
*Above used Book Depository links are affiliate links which means I get a small commission if you buy a book through my link, which helps me out a lot!