Time for another tag!
Since my Weekly TBR Additions post is running late (those posts take me ages to get done), I decided to do a tag, since they are always fun! In the meantime, you can check out last week's TBR Additions post!
First of all thank you to Zuky over @ Book Bum, for tagging me in this one and for generally running one of my favorite blogs! Go check it out right now!
Also, the lovely Tiana over @ The Book Raven is the creator of this tag so you should check out her blog as well!
As for the Rules: 
Thank the lovely person who tagged you, spread the love!
Mention me Tiana @ The Book Raven as the (insert adjective here) creator of this book tag!
Use the original tag image in your post. (However, Feel free to add whatever other graphics your heart desires!)
At least tag 1 fellow blogger for this tag. Even if your like me sometimes and feel a bit lazy
List the rules
1. "NO IDEAS BUT IN THINGS"/ A BOOK COVER THAT PERFECTLY EXPRESSES THE NOVEL INSIDE IT
I have mentioned numerous times my eternal love for this book (you can check out my review HERE). But this cover! I always found it annoying and thought it was a bit weird. HOWEVER. There's a story behind it. This man (to me, and apparently everyone else) seems as though he is crying, as though he is in pain. Which encompasses this book already. BUT. This is actually a photograph of a man having an orgasm. And if you read the book, all of this makes perfect sense and describes the book so simply, it's genius.
2. "Dark and Lovely" / A book cover that is so creepalicious you just want to eat it up
I absolutely love this cover retro cover of Night Shift by Stephen King. Any of his book would do for this question, but I think this one is really cool while being really unsettling at the same time.
3. "SUGARY SWEET" / A CUTE COVER THAT IS SO FLUFFY YOU WANT TO GIVE IT A HUG
Absolutely love these covers! From the color scheme to the illustration, I think they are just so cute! Which matches the inside of the book perfectly!
4. "THE SIMPLE AESTHETIC" / A BOOK COVER THAT STUNS WITH THE MOST MINIMALISTIC OF DESIGN
Not entirely sure if this counts as minimalist design, but I love it and I think it's simple, yet stunning! Also, I really want to read this!
5. "COVER ENVY" / A BOOK COVER YOU WISH YOU HAD ON YOUR SHELVES, BUT DON'T YET
Forever the prettiest cover. I want to get it, it's just kind of expensive, and I never can bring myself to buy it! But I think it's so gorgeous!
6. "TRAVELING ABROAD" A BEAUTIFUL BOOK COVER FEATURING A COUNTRY OUTSIDE OF YOUR OWN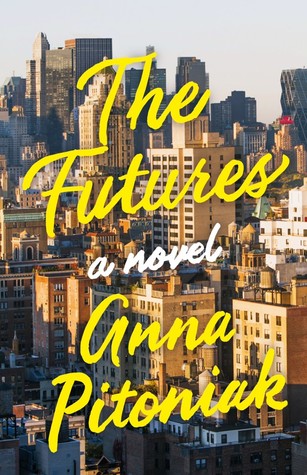 I looove this cover! This is New York I think, and this book sounds like something I would absolutely adore! Really want to get to it soon!
7. "THE COLOR WHEEL" / A COVER THAT SHOWCASES ONE OF YOUR FAVORITE COLORS 
One of my favorite books in my favorite color – blue! I love how simple yet beautiful this cover is!
8. "SWITCHING GEARS" A COVER CHANGE YOU ABSOLUTELY ADORE 
Truly one of the best decisions ever made in publishing. I think that The Shatter Me series has the most beautiful covers ever. Too bad I hate the books.
9. "OLDIE BUT GOODIE" A FAVORITE COVER OF YOUR FAVORITE CLASSIC
Honestly, you can take any cover of this book, they are all stunning. But this one is my personal fave. That whole series is so pretty, I want every single one of them.
10. "And the Winner is…" Which book cover mentioned above is your favorite?
No doubt about it. Seriously, just look at it.
Now for the tags:
Mikaela @ The Well-Thumbed Reader (duh, I tag you in every one of these, sorry! )
There we go! Had a lot of fun with this one!
xxx
Follow me on Bloglovin' | Goodreads | Tumblr | Books Amino | Twitter | Instagram
*Above used Book Depository links are affiliate links which means I get a small commission if you buy a book through my link, which helps me out a lot!