A weekly feature where I tell you about the new books on my TBR.
This post is running a bit late, since uni is really hectic, and these posts always take me a long time to do! Also, a bit of a shorter list this week, but still with great books to check out!
1. Marlena by Julie Buntin
Why I added it: This book has been going around recently, and it has received a ton of praise. It immediately caught my attention when I saw it revolved around a relationship between two young girls, one of which dies, and leaves the other to deal with the aftermath, even years later. I just really like the exploration of how one person can have a huge impact on another person's life.
2. Six Stories by Matt Wesolowski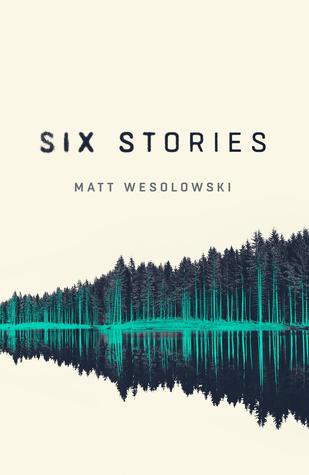 Why I added it: I saw this book pop up here and there, but I decided to add it after seeing it over on Keeper of Pages (check it out!). This is a crime mystery novel, but it's structured as a true crime podcast series, where a journalist interviews six different people about a death. Sounds fabulous. As I've mentioned previously, I love podcasts (my recommendations on Bookish Podcasts can be found HERE), so this sounds perfect! Non books related – Serial, which was superb and you should definitely listen to it.
3. Ragdoll by Daniel Cole
Why I added it: I am all for serial killer stories. I also really love movies where they're trying to catch a serial killer. It's a thing. I always find the MO of the serial killer intriguing, his signature mark. And that's why this book caught my attention. A body is discovered with stitched parts of six different victims, and the press aptly nicknames it "The Ragdoll". Sounds super disturbing and super awesome. Also, why this cover doesn't feature a ragdoll is beyond me.
4. American War 
by

Omar El Akkad

Why I added it: Another book that has been receiving a lot of buzz recently. It deals with The Second Civil War in America, set in the near future, and apparently a girl is bred to be a weapon. That's all I read about it and I was in.

So those are my newest additions! As always, hope you enjoyed and let me know about new books on your TBR!

xxx

Follow me on Bloglovin' | Goodreads | Tumblr | Books Amino | Twitter | Instagram

*Above used Book Depository links are affiliate links which means I get a small commission if you buy a book through my link, which helps me out a lot!