A weekly feature in which I tell you about the new books I added to my TBR. 
Lots of cool new books this week. I've been getting back into Booktube, so lots of new recommendations came from there. Also, no new All the Books podcast this week, so my main resource for recs is missing this week. But, while we're on the topic, I've been listening to the new podcast from Serial, S Town, and it's brilliant so I definitely recommend you check it out! Now, on to books!
1. In Cold Blood by Truman Capote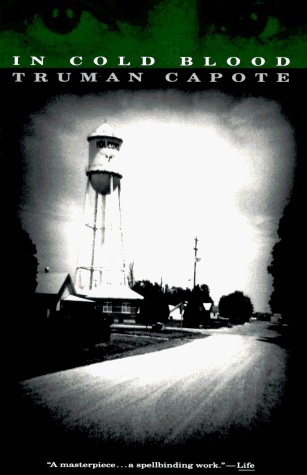 Why I added it: If you follow me on Twitter (if not, you can do so here) , you know I've become obsessed with Riverdale. Also, if you saw my post on small towns , you'll understand why I love it so much. Anyways, this book was mentioned a couple of times, and I really want to read it now. It's a non fiction true crime story, where Capote reconstrucs the crime, and it sounds right up my alley and all kinds of awesome.
2. Who Rules the World? by Noam Chomsky
Why I added it: I am really into politics. I like learning about it, I love becoming more informed and educated in politics and it's just something that I find fascinating. This is Chomsky's more recent work and a part of the blurb says: "…the perils of valuing power above democracy & human rights" , which I am really interested in reading right now. Also, Chomsky's work in linguistics was very important for cognitive psychology, so I am looking forward to finally reading something by him.
3. The Penelopiad by Margaret Atwood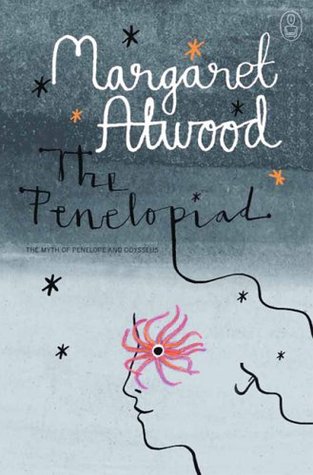 Why I added it: I really like myths. I think they are awesome, and I really love any sort of retelling. I find the whole concept of taking a really well known story and making it your own, and I just love catching all the details of the original story now reshaped and retold. This book is a retelling of The Odyssey, but from Penelope's point of view, which sounds awesome. Also, I really want to finally read something by Atwood. Jean from the Youtube channel Jean's Bookish Thoughts just did a video on retellings of greek myths which is awesome, and it features this book, so you can check it out!
4. Hold Your Own by Kate Tempest
Why I added it: This is a poetry collection by Tempest which is based on a greek myth, and it explores numerous topics, mostly as I understand, about gender and sex and relationships and love and it sounds spectacular. I have heard nothing but great things about Kate Tempest and I am dying to finally pick up something by her.
5. A Guide to Being Born: Stories by Ramona Ausubel
Why I added it: I will forever try to like a short story collection. They always sound so superb, like this one. It's a short story collection split into parts of human life (gestation, birth, etc.) and it explores all kinds of different things AND I think it has some magical realism aspects to it. Hoping that finally this is a short story collection that clicks with me, because they never seem to do.
That's it for this post! Hope you enjoyed it, and as always, please tell me about your new finds in the comments below!
xxx
Follow me on Bloglovin' | Goodreads | Tumblr | Books Amino | Twitter | Instagram
*Above used Book Depository links are affiliate links which means I get a small commission if you buy a book through my link, which helps me out a lot!