A weekly feature where I tell you about new books I added to my TBR.
 We're back with the weekly updates! I skipped last week's post because I had a tone of stuff going on, but we're back on track and let's discuss some great books I discovered in the past week! Oh, and also, happy Star Wars day!
1. An Unkindess of Magicians by Kat Howard
Why I added it: Because that cover. And the title. THEY ARE MAGNIFICENT. Also, this is a Fantasy Thriller set in NYC and that in itself sounds great. Sign me up.
2. The Madness Vase: By Andrea Gibson
Why I added it: Recently Lucy Moon (who I love) did a video on poetry recs and this was in it, so it sparked my interest. This is a poetry collection dealing with "…family, war, spirituality, gender, grief and hope". So basically everything you want & need in a poetry collection.
3. Shrill: Notes from a Loud Woman by Lindy West
Why I added it: This is a memoir by a writer and humorist Lindy West, who delves into topics like feminism and loud women (yup), she talks about big bodies and fat people and how society treats them and it all sounds spectacular. I am really excited about this one.
4. Anything Is Possible by Elizabeth Strout
Why I added it: This is a sort of short story collection of interconnected stories set in a small town. All of the buzz words! It sounds super great. People dealing with life and problems in a small town. Everything I want in a book basically.
5. Beartown by Frederik Backman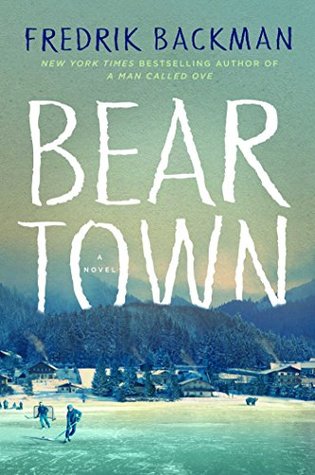 Why I added it: Backman blew up recently and everyone started talking about his books. So naturally he was on my radar. But this book finally made it to my TBR. This is set in a tiny town (yes, I am annoying) which is dying out and supposedly it deals with rape. I like difficult topics and I think there's something really powerful about exploring rape in a small community. I am excited to get to it.
And those are my new TBR finds! As always, I'd love it if you'd share your new book finds in the comments and let me know if you've read any of these books!
xxx
Follow me on Bloglovin' | Goodreads | Tumblr | Books Amino | Twitter | Instagram
*Above used Book Depository links are affiliate links which means I get a small commission if you buy a book through my link, which helps me out a lot!