A weekly feature where we explore new books on my TBR.
It's that time of the week again – TBR Additions post! I really love doing these, and it helps me get my thoughts together and decide what to get of these books, what to read etc. So please let me know if you enjoy them as well! Anyway, a lot of books this week, I watched Ariel Bisett's book haul, and I basically wanted all of the books she mentioned so here we are! Let's start shall we?
1. Bad Romance 
by

Heather Demetrios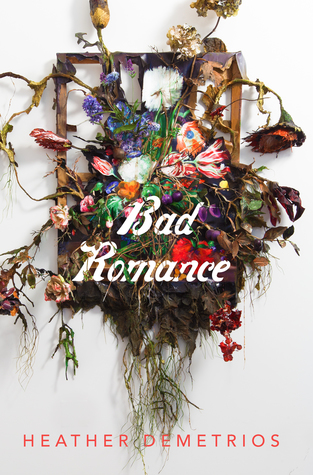 Why I added it: This one is inspired by the lovely Mikaela! She mentioned this book and it seems really interesting. It's a YA contemporary that deals with abusive relationships. A lot of things can go wrong with that, but there's also so much potential. And I really like that someone decided to tackle this issue in YA. And the cover's gorgeous.
2. Astrophysics for People in a Hurry 
by

Neil deGrasse Tyson
Why I added it: A lot of people are raving about this one. I love physics a lot, but I can't read something very complex, so these kinds of books are definitely my thing. And I always liked Neil deGrasse Tyson, I think he's great. If you're looking for something similar, but with a different topic, check out Michio Kaku. His writing is very accessible, and I'd suggest you check out Physics of  the Impossible which is great for Sci-Fi fans.
3. The Miseducation of Cameron Post 
by

Emily M. Danforth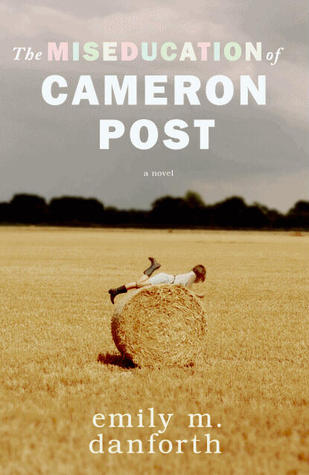 Why I added it: I've seen this on numerous occasions in the past week so I had to add it, it was giving me signals. Basically, I know that this is sort of a coming of age story about a girl whose parents die and she has to move in with her very conservative aunt, and she is sort of dealing with that, and also, right before her parents died she was kissing a girl, so that's also a thing she has to figure out.  Sounds very promising.
4. All the Good Things by Clare Fisher
Why I added it: It's about a 21 year old girl who is in prison and throughout the book we slowly figure out what she did and why this thing is so awful and she feels is beyond redemption. Sounds all kinds of great. And that vague description is really the only thing I want to know about it.
5. The Reluctant Fundamentalist 
by

Mohsin Hamid
Why I added it: You may have heard of Hamid's recent release – Exit West (which we'll get to in a sec), but this is his previous book and the only thing I know about this is that it's told entirely as a dialogue between two strangers. I love experimental writing and writers who do something unique and different with their narrative style. Really want to get to this one soon.
6. Exit West 
by

Mohsin Hamid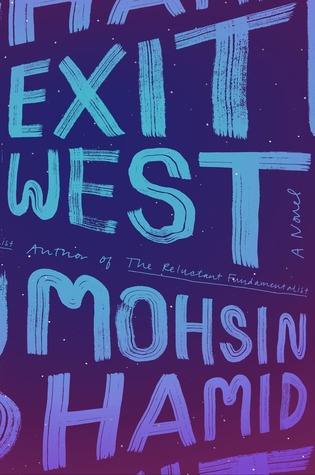 Why I added it: Now, this has been everywhere lately, but it sounds great. It's about two people falling in love in a war-ridden country and there's a hint of magical realism? Sounds great. I am here for it.
7. Ghachar Ghochar 
by

Vivek Shanbhag
Why I added it: This is a book by an Indian author and it's about a family who is sort of destitute and then a business venture changes their financial situation over night basically and they suddenly come into a lot of money. The story is about how that changes the family and the dynamics between the members of the family. This sounds like my thing completely, since I love the family drama obviously, but also the whole "how money changes a person" thing as well.
And that's it for this post! I am really excited about these books! As always, you can share your recent finds with me in the comments, I'd love that! Thanks for reading!
xxx
Come hang out with me:
Follow me on Bloglovin' | Goodreads | Tumblr | Books Amino | Twitter | Instagram
*Above used Book Depository links are affiliate links which means I get a small commission if you buy a book through my link, which helps me out a lot!