Let's judge some books by the cover, shall we? 
I go through a lot of new releases on Netgalley, and ever since I started blogging, I've been more exposed to which new books are coming out in the near future. But, while I am on one of my endless request sprees on Netgalley, the most prominent thing that grabs my attention is the cover. If I haven't heard about the book previously, it's main selling point will be the cover. That's just how it is. 
So I thought it'd be interesting to choose some new releases that I love the covers of and then see if I like the blurbs of them as much as the covers. I ended up with five books that have gorgeous covers AND sound really interesting. So the basic formula of this post is pretty books meets new releases I am excited about. 
1. A Catalog of Birds by Laura Harrington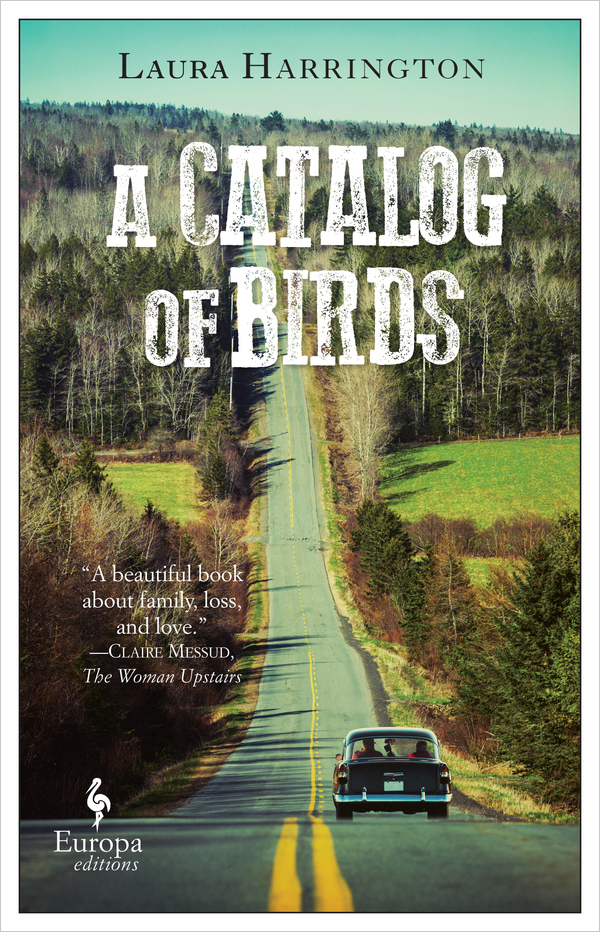 Release Date: 11th of July
Why I love the cover: I love the image of open roads and a single car driving down it, through a landscape that reminds me of rural, countryside America. I am all about it. I love the uphill road ahead and I love the scenery. I think it's gorgeous.
Why I love the blurb: A family story? First buzz word check. Focus on the sibling relationship? Double check. Also this deals with the aftermath of the Vietnam war and I am kind of in love with the sound of it.
2. Found Audio by N.J. Campbell
Release Date: 11th of July
Why I love the cover: I love how simple and minimalistic, yet eye-catching this cover is. I love the blue, and the outline of the cassette and it all looks gorgeous.
Why I love the blurb: Because it sounds like a wild ride. It's a mystery/thriller in which we follow a woman as she analyzes a series of mysterious cassettes. AND I believe the novel is structured as a transcript of the cassettes, accompanied by her analysis. Sounds awesome to me.
3. Hollow by Owen Egerton
Release Date: 11th of July
Why I love the cover: I love how it looks simple and complex at the same time. Like at first it seems really simplistic, but then you have these colors and shapes and it all looks really appealing. Like I would hang this on my wall.
Why I love the blurb: Because it sounds completely crazy. It's about a religious studies professor whose life goes to hell after his son's death. And how his life starts to make sense again when he meets a con artist who believes in theories of Hollow Earth, meaning that there's a whole different realm inside of the planet in which you can escape to. Sounds kind of quirky and kind of brilliant. All things I enjoy.
4. What We Lose by Zinzi Clemmons
Release Date: 11th of July
Why I love the cover: I either like very simple covers or really loud ones, no in between. I think this is stunning. I love the colors and the flowers and how it seems like it's drawn in crayons. So beautiful.
Why I love the blurb: This is a coming of age story about a young African-American woman, and that's all I needed to hear.
5. Pretend We Are Lovely by Noley Reid
Release Date: 18th of July
Why I love the cover: I love how the title is about pretending and hiding, and then we see a completely black cover, with just the title being in color, as if the secrets are poking through the facade. LOVE LOVE LOVE it.
Why I love the blurb: Because, again, it deals with a family, and how they deal with a loss of a family member. It's about family drama and secrets and those are my favorite kind of books.
So those are 5 titles to keep an eye out for, literally and metaphorically. If you have some new releases you are excited about, please share them with me! And if you've seen a particularly pretty cover be sure to share those with me as well!
xxx
Come hang out with me:
Follow me on Bloglovin' | Goodreads | Tumblr | Books Amino | Twitter | Instagram
*Above used Book Depository links are affiliate links which means I get a small commission if you buy a book through my link, which helps me out a lot!