Guess who's back.
Terribly sorry for the long absence, but I was on vacation, with horrible Internet and with no means of editing my posts and making them the way I want them to look. However, I have compensated for that in reading! I've had a crappy reading year, with a lot of duds, but boy, oh boy, did this vacation turn that around. I read some SPECTACULAR books and I can't wait to share them with you. Reviews for most of these will be coming at you in the following week. So let's kick it off, shall we?
1. The Awkward Age by Francesca Segal
I got this book ages ago as an ARC, but I am terrible at keeping up with those… Anyways, this is a book about a "mashed up" family. A couple decides to move in together, along side their teenage children from previous marriages. Drama ensues. This was (dare I say it?) almost too pretentious, even for me. I love pretentious books (my favorite book of all time is A Little Life), but this was too much to handle. All of the characters were bloody awful and I had zero sympathy, and (far worse) zero understanding of their actions. It was entertaining but also quite frustrating, hence:
Rating: 3 stars
Full review (coming soon)
2. The Gentleman's Guide to Vice and Virtue
by

Mackenzi Lee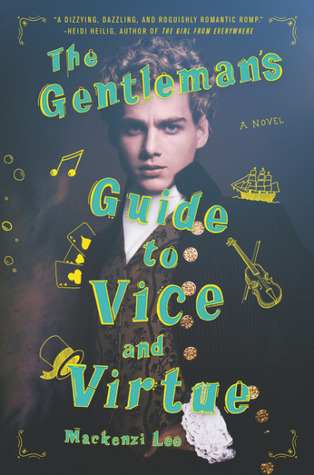 Believe the hype, because this was spectacular. I loved the main character from the very first page, and couple of pages in, I was in love with ALL of them. The story is exciting and entertaining, but also really heartfelt, powerful and smart at times. Also, it's quite charming and funny. There's alchemy, pirates, adventure and a spectacular m/m romance that you're bound to enjoy. For all of that, obviously:
Rating: 5 stars
Full review (coming soon)
3. The Hate U Give by Angie Thomas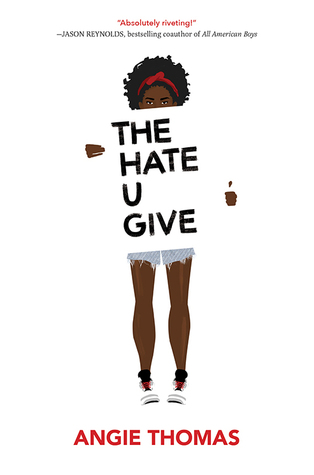 This was another spectacular YA read. And two in a row! I'll spare you the "this is so important" talk, because you already know that and IT'S SO OBVIOUS HOW POWERFUL AND MEANINGFUL AND IMPORTANT this book is. I'll just tell you that there's so much to chew on in this one, so much food for thought. All throughout the book, you are engaged and completely IN the story, constantly nodding along. I loved all of the characters and I especially loved the family relationships in this book. They were so exquisitely written. Definitely:
Rating: 5 stars
Full review (coming soon)
4. The Rook by Daniel O'Malley
I've heard so much praise for this book and I am a bit surprised with that, honestly. This was entertaining, and well thought out (in some aspects), but I felt like it was at times really poorly executed. Urban fantasy is something I usually enjoy, and I definitely enjoyed those aspects of the book, but the structure was flawed. It was very info dumpy (with a valiant effort to make it less so, but still), sometimes confusing and hard to read. Also, our main character, Myfawny, who is a female, felt at multiple times very obviously written by a man. I found that very frustrating. While it's certainly not the worst male written female character, it definitely wasn't the best. However, I was at times invested in the story, so:
Rating: 3 stars
5. Big Little Lies by Liane Moriarty
This was genius. I ADORE suburban drama. Like I said multiple times, small towns are my jam. I love the dynamic. This was all that, with that sort of rich, upper-middle class suburbia addition. It's a compulsive read, that once you start you can't put down. However, what's most stricking to me about this novel, is the way Moriarty writes female characters. It's with such care and such deep understanding of the human nature. It's so insightful. Especially the way she wrote the three main characters. I loved all of them and they were so well written. I can't wait to see the show now, and obviously:
Rating: 5 stars
Full review (coming soon)
6. The Trials of Apollo: The Dark Prophecy by Rick Riordan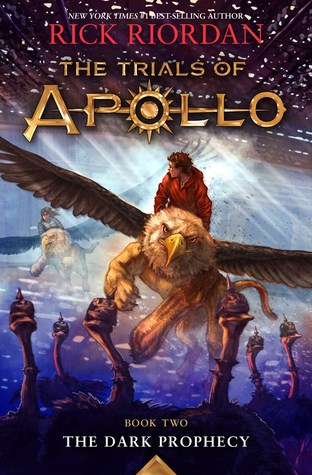 Like my first read, my last one was both entertaining and frustrating. I feel like the novelty of these are wearing off for me, but I also still find them charming and entertaining. I loved the first half, and by the second I was already over it all. I also had an issue with Apollo's character. I felt like we saw a lot of development and growth for him in the first book, but this one felt like his character was just reset and we got back to the same old Apollo from the beginning. Which was frustrating for me. However, I loved seeing Leo again, he's one of my fave Riordan characters, so:
Rating: 3.5 stars
So that's all the books I read on holiday. I managed to read 6 books in 10 days, which is great! You can look forward to reviews for most of these, and a Booktubeathon 2017 Wrap Up next week. Also, a friendly reminder that I am hosting a Raven Cycle Readalong which you are most welcome to join. It's starting on the 1st of August!
As always, I'd love to hear from you on anything you'd like to share: the books I mentioned, the books you are reading, or just bring me up to speed since I've been gone for a week!
xxx
Come hang out with me:
Follow me on Bloglovin' | Goodreads | Tumblr | Books Amino | Twitter | Instagram
*Above used Book Depository links are affiliate links which means I get a small commission if you buy a book through my link, which helps me out a lot!