Time to declutter!
So yesterday I saw a feature on Kristin Kraves Books – Down the TBR Hole. This was started by Lia @ Lost in a Story and I thought it would be fun and useful for me to start doing them as well. By the way, both of those blogs are awesome and I love them, so you should definitely check them out.
How it works:
Go to your goodreads to-read shelf.
Order on ascending date added.
Take the first 5 (or 10 if you're feeling adventurous) books
Read the synopses of the books
Decide: keep it or should it go?
I currently have 578 books on my to-read shelf. Which is A LOT and I probably will not know what half of those books even are. So let's get rid of some of them, shall we?
1. Isla and the Happily Ever After by Stephanie Perkins
Ha! I read the first two books in this companion series and I didn't really love them. They were okay books and I have a lot of mixed feelings about them. I spoke about that in my post on Anna and the French Kiss. Also, that was three years ago and the chances of me ever reading this are very slim. To none. So:
Verdict: Goodbye
2. On the Jellicoe Road 

by

 Melina Marchetta
I have a very vague idea what this book is about. I know it involves a boarding school and a girl looking for her missing friend. What I do know is that Marchetta's books are adored and some of the best that YA has to offer and I really want to read a book of hers.
Verdict: I am keeping you
3. The Kiss of Deception 

by

 Mary E. Pearson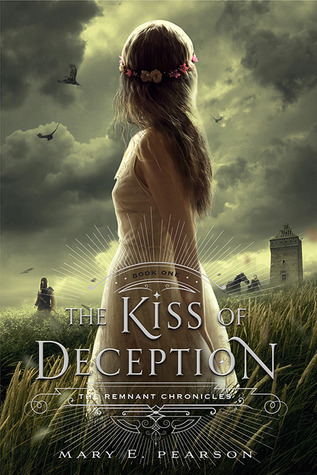 This was a book that was widely popular a few years ago and I thought the premise was really cool. A girl has a prince and an assassin looking for her, but we don't know who is who. However, the novelty of this has worn off, and I don't see myself ever picking it up.
Verdict: Goodbye
4. The Unbecoming of Mara Dyer 

by

 Michelle Hodkin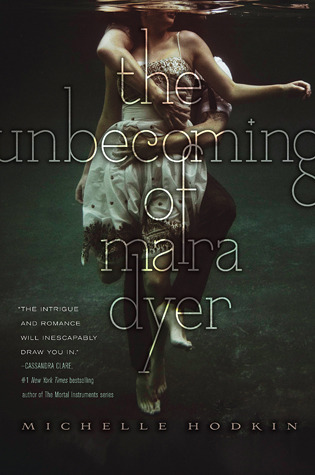 Same thing as the last one. It had a lot of buzz a few years ago but I don't ever see myself picking this one up. There's a ton of this books that I really wanted to read years ago, but my reading taste has changed and they are just not that interesting to me.
Verdict: Goodbye
5. Vampire Academy (Vampire Academy #1) 

by

 Richelle Mead
Same thing as before. I just don't have the time or the interest to read this one.
Verdict: Goodbye
Book count is down to 574! That's it for this first Down the TBR Hole! Let me know if I should reconsider about any of these in the comments!
xxx
Come hang out with me:
Follow me on Bloglovin' | Goodreads | Tumblr | Books Amino | Twitter | Instagram
*Above used Book Depository links are affiliate links which means I get a small commission if you buy a book through my link, which helps me out a lot!