A weekly feature in which I share with you new books I added to my TBR. 
A quick sidenote before I begin: THANK YOU SO MUCH FOR 200 FOLLOWERS! Thank you for commenting and liking and discussing books with me here! I REALLY appreciate it!
Also, look at me go, doing these regularly for the past couple of weeks. I have a great selection of books to share with you today. All of them sound awesome, so let's get into it.
1. Small Hours 

by

 Jennifer Kitses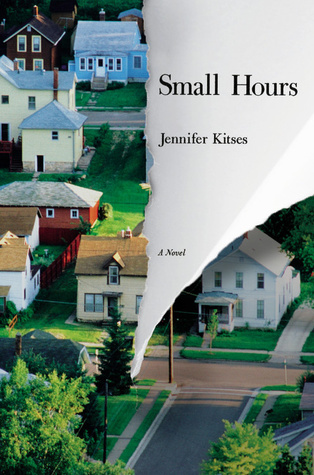 Why I added it: This sounds like a book I would love. It's told over a course of a single day, hour by hour and it focuses on a husband and a wife and their relationship. Lots of secrets and running from the past. This is also giving me small town vibes and I am ready for it.
2. The Seven Husbands of Evelyn Hugo 

by

 Taylor Jenkins Reid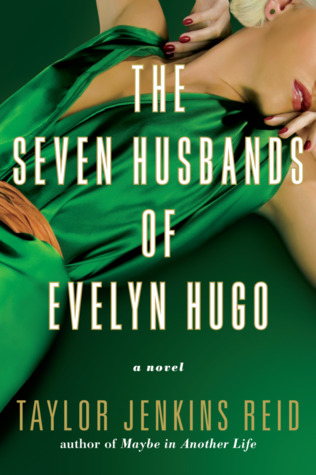 Why I added it: I take people's recommendations really seriously. If someone raves so much about a book, I immediately want to pick it up. This is the case with The Seven Husbands of Evelyn Hugo. It's a story about a reporter who gets a chance to interview Evelyn Hugo about her glamorous and scandalous life. The story is about Evelyn and we watch her life unfold as she tells her story to the reporter. Sounds juicy and dramatic and wonderful. I really hate that cover, though.
3. Reading with Patrick: A Teacher, a Student, and a Life-Changing Friendship 

by

 Michelle Kuo
Why I added it: This is Michelle Kuo's memoir and it mostly focuses on her life after graduating from Harvard. She takes on a position in the rural town of Helena in Arkansas and she faces the difficulty and the jarring reality of life in a really poor county in America. The story focuses on her relationship with her student Patrick Browning and his sort of literary and personal growth through their relationship. It sounds amazing and the kind of non fiction I would enjoy.
4. Mrs. Fletcher 

by

 Tom Perrotta
Why I added it: This sounds really intriguing. This follows two character: Eve, who is a divorcee and she's finally getting time for herself, as her son goes off to college, and we follow her son Brendan, who is your typical jock and hopes to be a frat boy in college. Their lives don't go exactly as they plan and we follow a lot of drama that starts happening in their lives. Sounds just like the kind of suburban drama I would enjoy.
5. The Lost Ones 

by

 Sheena Kamal
Why I added it: This is a crime/mystery/thriller novel which isn't usually my jam, but I really like the premise of this. A woman gets a call from a man who says that his daughter is missing. The very same daughter she gave up for adoption over fifteen years ago. She starts to search for her daughter and the story unfolds from there. Sounds super good.
So those are this week's TBR additions! Let me know in the comments if you have read any of these or if any spark your interest!
xxx
Come hang out with me:
Follow me on Bloglovin' | Goodreads |Facebook| Tumblr| Twitter | Instagram
*Above used Book Depository links are affiliate links which means I get a small commission if you buy a book through my link, which helps me out a lot!