A feature that helps you finally declutter your TBR shelf.
Last week I started doing the Down the TBR Hole feature and it's a lot of fun and kind of satisfying so I am going to continue doing it every week! This was started by Lia @ Lost in a Story whose blog you should definitely check out!
How it works:
Go to your goodreads to-read shelf.
Order on ascending date added.
Take the first 5 (or 10 if you're feeling adventurous) books
Read the synopses of the books
Decide: keep it or should it go?
Current count of books on my to-read shelf is… 574. Which is a lot. So let's get rid of some of them!
1. Reality Boy 

by

 A.S. King
This is a book I completely forgot it ever existed. But I just read the premise again and it seems so cool and unique? It's apparently about an angry kid who used to be the star of a reality show. I mean, I need to read this ASAP.
Verdict: I am keeping you
2. The Statistical Probability of Love at First Sight by Jennifer E. Smith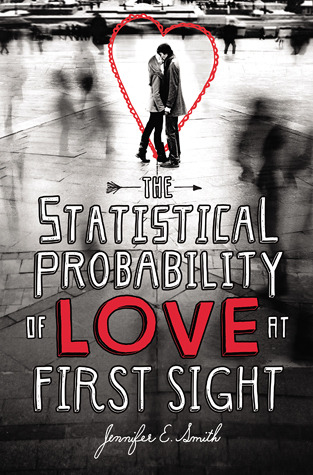 I am torn about this one. On one hand, the whole love at first sight thing is really off-putting and I have no idea why I would have ever wanted to read that. On the other, I read a short story by Jennifer E. Smith and I fell in love with it. I am gonna get rid of it for now, but if anyone has read it, let me know if it's worth my time.
Verdict: Goodbye
3. The Cardturner: A Novel about a King, a Queen, and a Joker 

by

 Louis Sachar
Another book I completely forgot existed, but whose synopsis I love. This is a story about a teenager who becomes a cardturner (it's a bridge (the card game) thing) for his aging great-uncle. He starts developing a friendship with him I guess, but he is really rich and really old, so there's all these people (including the boy's parents) who want to get their hands on his money. I mean, it just sounds super fun and like something I would love. And I can finally learn bridge through it!
Verdict: I am keeping you
4. Since You've Been Gone 

by

 Morgan Matson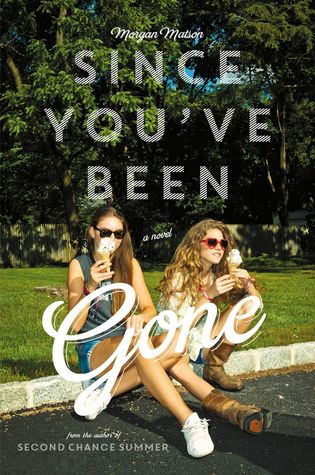 I read Amy and Roger's Epic Detour by Morgan Matson and I really loved it at the time. However, I haven't been in a mood for a cute YA contemporary in so long and I just don't see myself really picking this up. I might, but there's a very slim chance and there's no need for it to sit on my to-read shelf anymore.
Verdict: Goodbye
5. Everybody Sees the Ants 

by

 A.S. King
At one point in time I really wanted to read all of A.S. King's books, but reading the synopsis this one just doesn't interest me as much. So if you read it, let me know if I should reconsider, but for now, I am getting rid of it.
Verdict: Goodbye
It's funny how much my reading tastes have changed, I wouldn't even look into any of these books now. Anyways, here's a tally of how many books I removed in total since I started:
Total books removed: 7
Current number of books on the to-read shelf: 571
Thanks for reading, let me know your thoughts on these books if you have read any of them!
xxx
Come hang out with me:
Follow me on Bloglovin' | Goodreads |Facebook| Tumblr| Twitter | Instagram
*Above used Book Depository links are affiliate links which means I get a small commission if you buy a book through my link, which helps me out a lot!