I am determined to like these in the end. 
So I've been thinking about really popular books I read, and didn't end up liking as much as everyone else did. These are the books that have huge fandoms, and a huge "following", people absolutely adore them, but they left me feeling really indifferent. BUT. I always see people posting about these books, and they get so much love, so I really want to reread them and, hopefully, change my view on them. So let's talk books!
1. Shadow & Bone by Leigh Bardugo
Initial rating: 2.5 stars
This one is the most disappointing one, simply because I love Six of Crows so much. I tried to get into the series right before I finally picked up Six of Crows and it left me completely and totally indifferent. I just didn't particularly care for any of the characters (not even the Darkling, which is shocking) and I did not even care that much for the plot. Also, the world building was meh and that sums up everything really: the book was so meh for me. HOWEVER, everyone is in love with it. I love the aesthetics of it and the overall vibe, so I am determined to reread it and get on with the series, finally.
2. Vicious by V.E. Schwab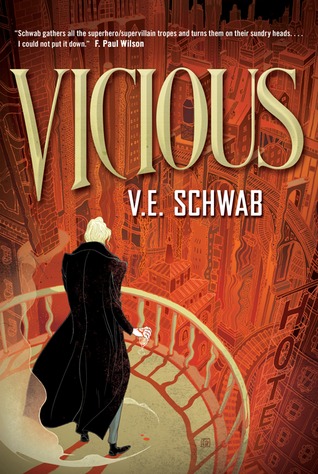 Initial rating: 3 stars
Another one that comes so highly praised from absolutely everyone. AND YET. I don't remember anything about this. It was so forgettable and I kept waiting for it to become something more (because it had potential), but it never really did. It's sort of a feeling of something missing, without ever really realizing what that is. It was to be honest quite mediocre, so I was a bit shocked by that. However, there will be another book in the series, so I am determined to reread this and like it MORE now.
3. The Foxhole Court by Nora Sakavic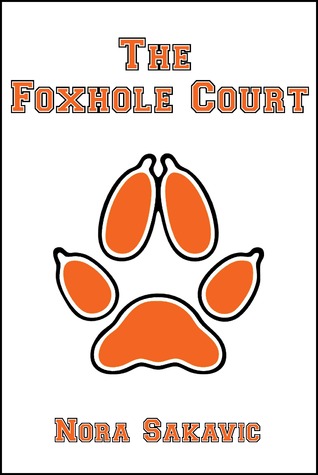 Initial rating: 2 stars
This is one of the most popular series on Tumblr and there's so many quotes and edits for it, and everybody is in love with it. AND I REALLY WANTED TO BE A PART OF ALL THAT. But I really disliked the first book. It was unrealistic and for the first 20 percent, excruciatingly boring. The characters felt strange and off, and I just couldn't find something to like about it. I even wrote a review and posted it on Tumblr (you can find it HERE, if you want to waste your time on that) and I got called an idiot for it by an anonymous on Tumblr. So that's a success.
This is one book on the list that I'm iffy about, since I really hated it. But I want to continue on with the series so badly, and I finally want to understand all of the references, and there's no way I could continue without rereading, since I remember nothing but boredom.
4. Windwitch by Susan Dennard
Inital rating: 3 stars
Now, this is one I kind of liked, but kind of didn't. It wasn't bad, it's just that it could never live up to Truthwitch for me. However, I am sure that most of my disappointment comes from the fact that I read it too quickly and when I was in a really lousy mood and in the middle of exams when I have very little patience. So I'll definitely be rereading both Truthwitch and this one before the next book comes out. You can find my reviews for the books HERE and HERE.
So those are the books I did not like, but really want to read again! Let me know if you have any of these kinds of books on your read pile!
xxx
Come hang out with me:
Follow me on Bloglovin' | Goodreads |Facebook| Tumblr| Twitter | Instagram
*Above used Book Depository links are affiliate links which means I get a small commission if you buy a book through my link, which helps me out a lot!