The most creative tag out there.
So a couple of days ago, the lovely blogger over @ Lost in a Story, Lia, said on Twitter that she made up a really amazing tag. And she was completely right. This is probably the most fun, exciting, creative tag out there, and I am so glad she tagged me to do it. Lia runs a spectacular blog, and I love absolutely everything about it, so you should definitely check it out.
How it works:
Choose 10 or more book titles (you can also play with tv series, movies or basically anything that has a story and characters)
Put them in a bowl/mug (or be lazy like me and just use a randomizer online)
Take 2 of them and mash them up!
You can take characters from one story and put them in the other, mix up the worlds, fuse the story-lines, anything is okay as long has it contains elements from both stories!
Write a (small) paragraph with the premise of your new mashed-up story
Go on until you're out of titles!
Have fun! Go crazy!
1. Mistborn x One Tree Hill
Talk about weird matches. Listen, I can make it work. Imagine Mistborn, but with all the Tree Hill characters. Haley and Lucas are Mistborns, and the whole gang is some kind of Misting. And they hold this huge heist in Tree Hill, to take down Dan Scott I guess. I would watch it!
2. Game of Thrones x Gone Girl
This is hard. But Amy Dunne would be the Queen of Westeros. She would beat Cersei in a heartbeat and would be the most ruthless ruler. She'd play games better than Littlefinger and she would con her way to the top and just plain outsmart everyone. Someone should rewrite this and make Amy Dunne the character. Cersei, or Daenerys wouldn't stand a chance.
3. Stranger Things x The Raven Boys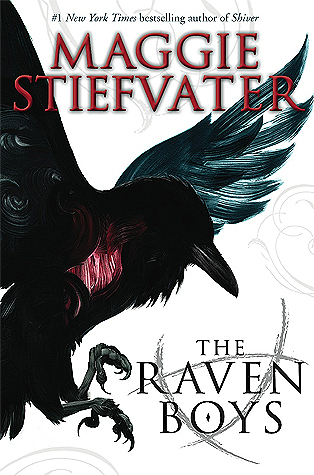 THIS IS TOO GOOD. Imagine Blue and the boys cruising on those bikes, playing Dungeons and Dragons, with Ronan as the Dungeon Master and just hanging out with all the Stranger Things kids. And then they search for Glendower in the Upside Down, and Blue finally has a girl friend and life is good, albeit a tiny bit scary.
4. Harry Potter x The Percy Jackson Series
This is also too easy. Hogwarts mixed with Camp Half Blood is too good. Hermione's mom is obviously Athena, Harry's is Poseidon and Ron's Hephaestus. Hogwarts is grouped into houses still, but inside houses there are smaller groups by godly parent. Percy and Harry are sort of rivals, but in a friendly way, and they all team up to fight Voldemort. I would pay good money to read this.
5. How to Get Away With Murder x Six of Crows
Imagine Six of Crows set on a university campus. IT WOULD BE GOLDEN. And you know that those six would get away with murder with a lot less damage then the HTGAWM characters do. Plus, imagine Annalise Keating tutoring the Crows. EPIC.
This was quite possibly the most fun I ever had doing a tag. Thanks again to Lia for coming up with this and I am gonna tag:
Mikaela @ The Well-Thumbed Reader
Jenna @ Bookmark Your Thoughts
Hope you guys can find the time to do this, it was super fun, and I would love to see your answers!
xxx
Come hang out with me:
Follow me on Bloglovin' | Goodreads |Facebook| Tumblr| Twitter | Instagram
*Above used Book Depository links are affiliate links which means I get a small commission if you buy a book through my link, which helps me out a lot!