Female friendships are almost never done right. 
I feel like we come across many female relationships and friendships done wrong. From girls in all boys groups without a single female friend to girls being at each other's throats, different female relationships are done terribly wrong. I personally feel that female friendships are so important, and are something really special and I always appreciate when a book does it right. It's especially great when YA books do it right, since YA tends to ruin it. So here's a list of books with wonderful female friendships that you should check out!
1. Big Little Lies by Liane Moriarty
While this is a thriller/mystery novel, at the centre of this novel are three women, their lives and troubles and most importantly, their friendships. While all of them are really different, they are very supportive and there for each other. I love friendships when there's so much understanding and I think Moriarty did an amazing job with these three women.  If you're interested in more of my thoughts, you can find my review HERE.
2. Truthwitch by Susan Dennard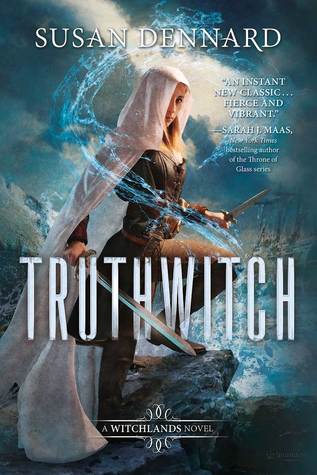 You've already heard that this features a great female friendship, so I am just going to say that that drives the whole plot. Iseult and Safi are separated and they spend the books trying to find each other and to save each other and it's so refreshing to see this in YA Fantasy. I like both Safi and Iseult, but Iseult is definitely one of my favorite character ever. The world and the magic are also really interesting so there's no reason not to read this. You can find my review HERE.
3. My Glory Was I Had Such Friends: A Memoir 

by

 Amy Silverstein
This is a non fiction book, and it's a memoir by Amy about her friends who helped her get through one of the hardest periods of her life. She needed a heart transplant and her heart was failing, and this book explores how her girlfriends helped her survive this period and how friendship is so important in times like that. And it's an overall celebration of friendship and resilience and it would be a great book to read with your female friends.
4. Fangirl by Rainbow Rowell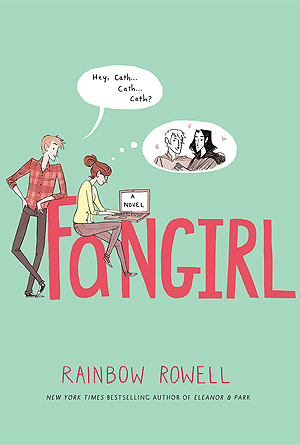 This is a YA that did friendship right. I feel like Reagan and Cath's friendship was so well done. They are completely different and sometimes they clash, but I feel like the fact that Reagan helped Cath get out there and how she was there for here when Cath had trouble adjusting to college, and just how the whole Levi thing was handled between them was so awesome and thank you, Rainbow, for not making it about a boy. Highly recommend this book.
5. Six of Crows by Leigh Bardugo
You knew this had to be on here. Nina and Inej are so wonderful together. They've been through hell and back and through it all they remained friends. They are so loyal and they care so deeply for each other and it's all kinds of great. No need to recommend this series to you, since you know it's one of my faves and it's absolutely great. And there's a lot of great friendships in here, but Inej and Nina are definitely my absolute faves.
6. Along for the Ride by Sarah Dessen 
This book doesn't get enough credit. I believe it's the best Dessen and it's so important when you take into consideration female friendships in here. Auden is a very judgmental person and she starts out with a lot of animosity towards other girls in this, but Dessen handles this so well, and sends a message about how girls should support each other and how there's no need to hate on each other. I absolutely LOVE how female relationships were handled in here. Plus the romance in here it's cute and I don't think it's the focal point which is another plus. PLEASE READ IT. 
SO those are all the books I wanted to talk about! Let me know how you like them, and please recommend me more books with great female friendships!
xxx
Come hang out with me:
Follow me on Bloglovin' | Goodreads |Facebook| Tumblr| Twitter | Instagram
*Above used Book Depository links are affiliate links which means I get a small commission if you buy a book through my link, which helps me out a lot!