A feature that helps you finally declutter your TBR shelf.
This was started by the wonderful Lia @ Lost in a Story (please let me know if my constant tagging annoys you) whose blog you should definitely check out! Also, this week's post is a bit late because uni started, so I already have less free time. SO posts might not be getting to you daily, but I'll try to put them out at least twice a week!
How it works:
Go to your goodreads to-read shelf.
Order on ascending date added.
Take the first 5 (or 10 if you're feeling adventurous) books
Read the synopses of the books
Decide: keep it or should it go?
Current count of books on my to-read shelf is… 580. Which is a lot. So let's get rid of some of them (hopefully, sometimes I massively fail)!
1. The Piper's Son 

by

 Melina Marchetta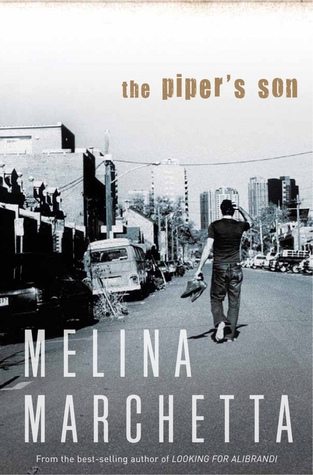 I spoke previously how I wanted to read some Marchetta books, but I have no idea why this is on here. This is a sequel to her previous novel Saving Francesca, which I haven't read so I don't know what I was thinking adding this. Oh well.
Verdict: Goodbye
2. The Bone Season 

by

 Samantha Shannon
This is a highly acclaimed and loved Fantasy series and it's supposedly going to be really long and there's a lot of world building and that's definitely MY JAM. So I am definitely going to read this. At some point in time.
Verdict: I am keeping you
3. A Tale for the Time Being 

by

 Ruth Ozeki
This sounds absolutely gorgeous. It sets partly in Japan, and follows a young girl documenting the life of her grandmother, who was a Buddhist nun (how freaking cool?) and then a novelist living on an island across the Pacific. Their stories intertwine and everybody says it's beautiful and it sounds like something I would absolutely love.
Verdict: I am keeping you
4. The Imperfectionists by Tom Rachman
This is set in Rome (!!!) and it follows an international English language newspaper and looks into the life of all the people involved in it. I love stories who follow a close group of people and looks into each of their lives. I even have this one sitting on my shelf and I look forward to reading it.
Verdict: I am keeping you
5. Golden Boy 

by

 Abigail Tarttelin 
All I know about this is that it's about an intersex character and that's enough for me to keep it on my shelf, since I've never read a book with that topic.
Verdict: I am keeping you
6. Saint Anything 

by

 Sarah Dessen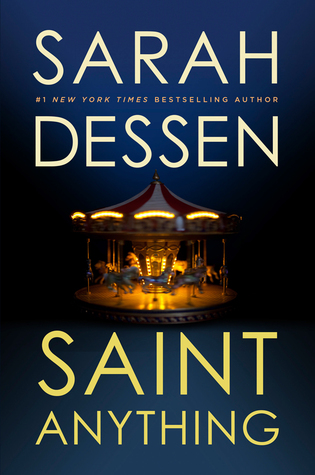 As I've said previously, I love Sarah Dessen's book, but YA Contemporary is something I never pick up anymore. I am pretty sure I would like her books still, but I just never feel the need to read YA Contemporary, at least not when it isn't centered around a topic I am interested in.
Verdict: Goodbye
7. Saving Francesca 

by

 Melina Marchetta
Ah here's the first book. I am determined to read Marchetta. Listen to this: "Francesca is stuck at St. Sebastian's, a boys' school that pretends it's coed by giving the girls their own bathroom. Her only female companions are an ultra-feminist, a rumored slut, and an impossibly dorky accordion player." It sounds BRILLIANT.
Verdict: I am keeping you
8. Clean 

by

 Amy Reed
This is a book that focuses on mental illness, which you know is very important for me. It follows a group of people and their lives as they enter rehab. It sounds promising and I've heard good things, so there's that.
Verdict: I am keeping you
9. Life in Outer Space 

by

 Melissa Keil
So, this is about a geeky guy who meets the perfect girl. Yikes. I generally stay clear of premises like that. I have this on my Kindle, so I'll maybe read it some day, but for now, I'd like to avoid the "manic pixie dream girl" vibes this is sending me. No, thank you.
Verdict: Goodbye
10. Under the Never Sky 

by

 Veronica Rossi
Another one of those really hyped YA Fantasy that I added because EVERYONE was talking about them. And yet I have no idea what's the premise and I honestly could not care less. Truly. I know Sam from Thoughts On Tomes loves it, so I am kind of on the fence, but I just can't be bothered.
Verdict: Goodbye
How am I so bad at this? It's like I can't let go. Oh well.
The overall tally:
Total books removed since I started: 20
Current number of books on the to-read shelf: 576
Thanks for reading, let me know your thoughts on these books if you have read any of them!
xxx
Come hang out with me:
Follow me on Bloglovin' | Goodreads |Facebook| Tumblr| Twitter | Instagram
*Above used Book Depository links are affiliate links which means I get a small commission if you buy a book through my link, which helps me out a lot!