Let's talk about books I'll be reading in the very near future. 
I was thinking what I would pick up after I'm finished with The Way of Kings (if I ever do), so I thought it'd be nice to share my top reading priorities right now. These are books that I am going to be reading in the forseeable future, and are all books I am really excited to get to. If you're interested in what I am currently reading, you can check out my little update on that HERE.
1. All the Crooked Saints by Maggie Stiefvater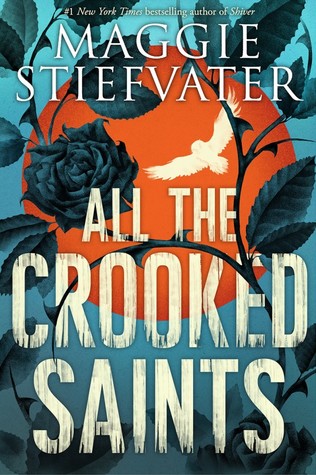 As everyone is well aware of, I am a huge Stiefvater fan. She is one of my favorite writers and All the Crooked Saints is probably my most anticipated release of the year. AND IT FINALLY CAME IN THE MAIL. I have the book, and I'll be picking it up ASAP. I need some new Stiefvater writing, like, now.
EDIT: I have since read this and I really enjoyed it. You can find my review HERE.
2. Bands of Mourning by Brandon Sanderson
The third book in the Wax and Wayne era, but the sixth one in the overall Mistborn series. I LOVE MISTBORN, and I have yet to read this. This is the last published book in the series, and I am really looking forward to it. Especially since it will allow me to finally read the short story Mistborn: The Secret History which features lots of secrets about the world and I am so excited to finally be able to read it.
3. Siege and Storm by Leigh Bardugo
With all the new Grisha writing we're getting, it's finally time for me to finish this series. I wasn't a big fan of the first book, but hopefully this gets better. Mostly, I am tired of not knowing the details of this series, since everyone raves about it. And I really want to know more about Nikolai, since we are getting a duology about him soon.
4. Wonder Woman: Warbringer by Leigh Bardugo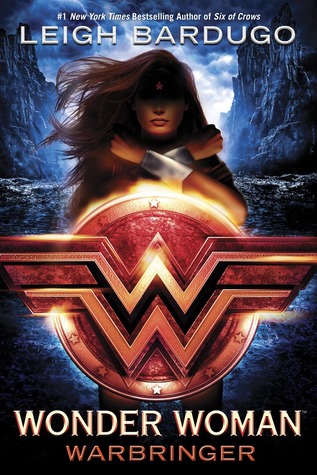 I love Leigh so much, and I think she will make a great story out of Wonder Woman. This has been getting amazing reviews, so I am really excited to read it and join in on the fun. I don't know very much about WW's back story, which is another reason I am intrigued by this book.
5. Hunger: A Memoir of (My) Body 
This is Roxane's deeply personal memoir about her relationship with her body (duh). She speaks about the sexual abuse she endured and how that was a turning point in her life and in her relationship with her body and how she feels about her appearance and herself. It's a deeply harrowing memoir that takes on difficult topics, but I think it's really important and I really want to get to it.
So those are the five books I really want to read ASAP. What are some of your top priorities? What are the books you're mostly looking forward to right now?
xxx
Come hang out with me:
Follow me on Bloglovin' | Goodreads |Facebook| Tumblr| Twitter | Instagram
*Above used Book Depository links are affiliate links which means I get a small commission if you buy a book through my link, which helps me out a lot!