I am declaring the official start of fall season.
I know, I know, fall started like a month ago but: 1. it's been super warm where I live all through October and it's just now started getting colder and 2. university started for me in the beginning of October, and has just now gotten serious and that is a certain sign that summer is over. So basically I have justification for doing this so late.
The ever wonderful Mandy over @ Book Princess Reviews tagged me to do this post, so thank you, Mandy. Everyone, you should go check out her blog because it's amazing, especially if you enjoy my Reading Lists, because she does basically the same thing, except with Disney characters!
Rules:
Thank the person who tagged you.
Tag at least thirteen people (I don't know that many people in real life, let alone to tag them in a single post) 
1. What was your favorite book this summer?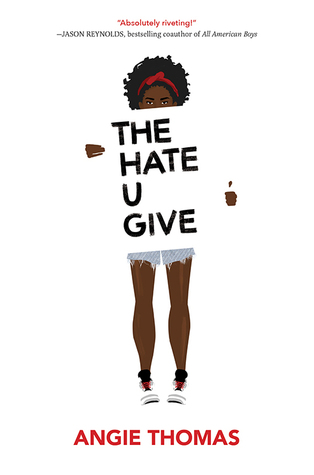 I had a wonderful summer, both life and reading wise. So I read many amazing books this summer, but a definite favorite was The Hate U Give by Angie Thomas. It was so powerful, and so hard hitting and I absolutely loved it. If you want to know more of my thoughts, you can read my review HERE.
2. What was your least favorite book this summer? 
Uh, White Tears by Hari Kunzru. I had high hope for this, but it ended up being really confusing and not making any sort of sense to me. I like books with symbolism and not straight forward points, but this was far fetched, even for me. If you want more specifics, you can read my review HERE.
3. What book you wished to have read this summer, but didn't? 
I had a huge Fantasy TBR, and I ended up reading only one of the books from it. I finished The Way of Kings by Brandon Sanderson (review HERE), but didn't read any of the books I planned on. You can see what those books are HERE, but one I wished I had read the most is Bands of Mourning by Sanderson, which I am reading currently.
4. What was your favorite classic you've read this summer (or if you haven't read one this summer, then in general)?
I generally tend to like classics, but I never pick them up anymore since I finished high school. There are just so many other books I'd be reading and I get caught up in newer releases. However, my favorite classic of all time is Dostoyevsky's Crime and Punishment, which I've talked on and on about, but it really is that brilliant.
5. Did you stray into a different genre and pick up a new and exciting book? 
I don't tend to stray all that much in my reading, so I don't have anything to say here. I just like what I like, and usually stick with that.
6. What was your favorite movie adaptation this summer?
 
I haven't seen a movie in so long. I use to watch so many movies, but nowadays it's mostly tv shows and an occasional trip to the cinema to see a new big release when my friends manage to drag me there. I did see IT, which was fine, because I loved the way it was produced and shot, and I think the actors were SUPERB, especially for their age, but I had some issues with it (like the over sexualization of the girl), so I wasn't that blown away by it.
7. What was your favorite new release this summer? 
In terms of books released in the summer AND the ones I managed to read in the summer, there's not a lot of those. But there's one! The Gentleman's Guide to Vice and Virtue by Mackenzi Lee came out in the beginning of the summer and I absolutely LOVED it. It was brilliant, and fun and funny and I really loved it. You can read my review for it HERE.
And that's it!
I am not gonna tag anyone since it is clearly really late to do this, but I would love to hear your answers in the comments! What were your favorites and least favorites of the summer? Let me know!
xxx
Come hang out with me:
Follow me on Bloglovin' | Goodreads |Facebook| Tumblr| Twitter | Instagram
*Above used Book Depository links are affiliate links which means I get a small commission if you buy a book through my link, which helps me out a lot!