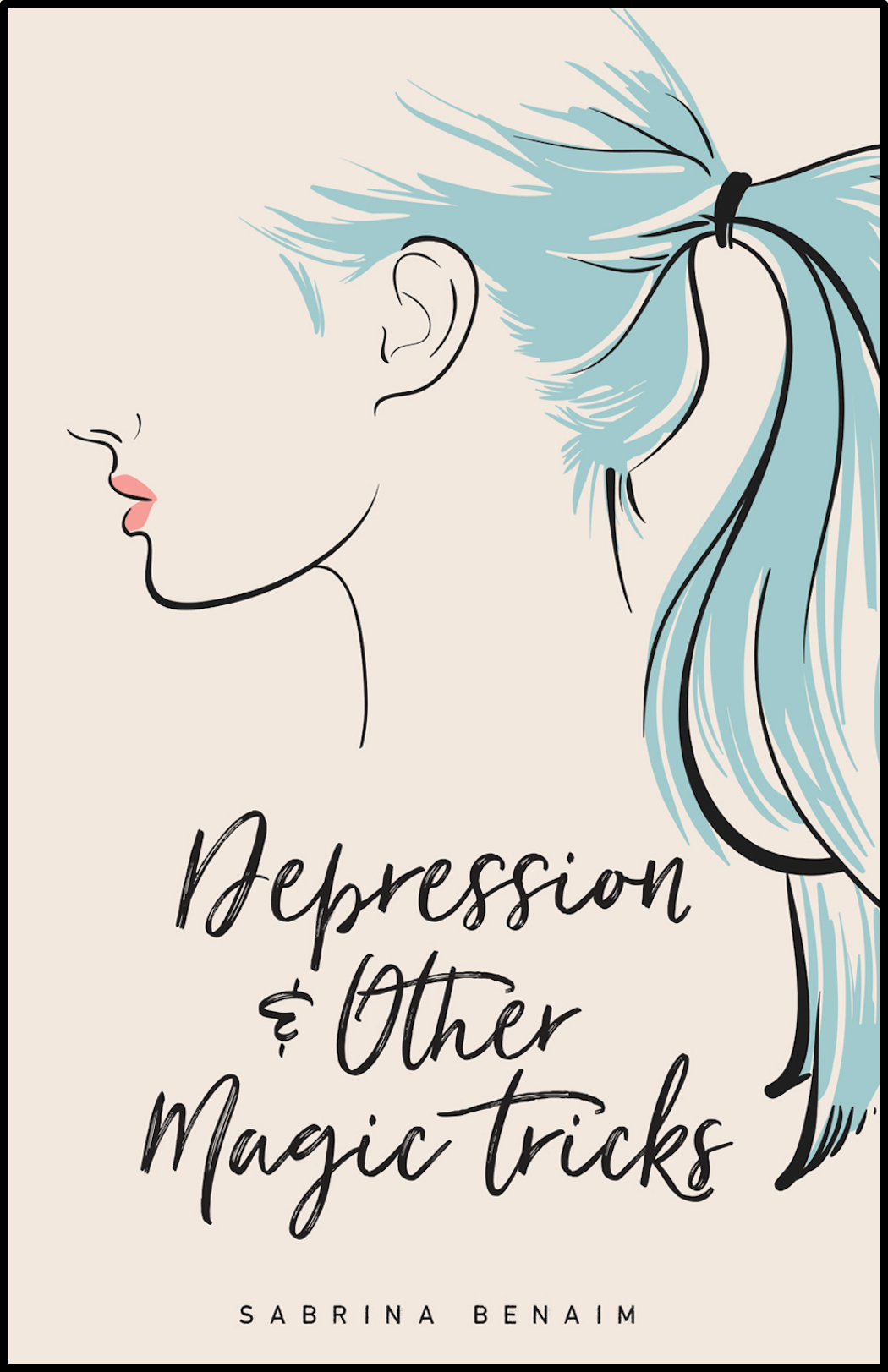 The pros and cons of "Tumblr" poetry.
A while back I did a part 1 of this post where I talked about three contemporary poetry collections and what I liked and disliked about them. That one featured three poetry collections, some I loved, some I didn't. Anyways, that was a post I really enjoyed doing and people enjoyed reading, so I thought I'd do a part two. In this edition, we'll discuss more pros and cons of contemporary poetry through mini reviews of two collections – The Sun and Her Flowers by Rupi Kaur and Depression and Other Magic Tricks by Sabrina Benaim.
The Pro: Current, Important Topics and Social Commentary
What I really enjoy about modern poetry in general is the topics that it deals with. It's a genre that focuses heavily on feminism, race, politics and I am someone who really enjoys commentary on that stuff. There's modern relationships and love, or some heavier topics like rape. The Sun and Her Flowers is a great example of this. There's so much to chew on in Rupi Kaur's new collection, theme-wise, and I vastly preferred her second collection to her first one. I felt like there was more depth, she felt more comfortable in her style and there was a lot more poems that I genuinely enjoyed.
A Double Edged Sword: The Short Format
If you're familiar with contemporary poetry, it's basically just sentences. Now, this can be a bad thing, and The Sun and Her Flowers definitely suffers from this. The poems are one sentence long and they do not manage to convey feeling. They try really hard to, but they never succeed. And while Kaur had more longer poems in the second collection, they all still felt like those sentences strewn together and I did not enjoy it.
But it can also be a con: in salt. Nayyirah Waheed manages to convey so much depth and emotion through a few lines. I've talked about that more in the first installment of this series.
The Con: Faux Deepness
This is remains my single biggest issue with contemporary poetry. It tries to hard to be deep, and never manages to. It feels very artificial to me, too strained and forced. It feels like the author sat down and though "I need to write a poem now" and proceeded to try hard to put something on paper. For me, poetry should be about having something to say and wanting desperately to say it and share it and put it into concrete form. This was the case with Depression and Other Magic Tricks. The most powerful poem in this one is "Explaining My Depression to My Mother". This poem has such force, such deep meaning and emotion and it will not leave you indifferent. It felt like the author needed to say this. However, the rest of the poems didn't. There were maybe two more I felt like impacted me, but that's it. All the rest felt like I just described: like they were made up so you could fill the collection with content. I just didn't particularly care for it. I will say that the poem I mentioned is spectacular and you should listen to the author perform it on the link above.
So final thoughts? These weren't my favorite, but I have a real hard time with contemporary poetry.
The Sun and Her Flowers: 3.5 stars
Depression & Other Magic Tricks: 2.5 stars
I'd love to hear your thoughts! Have you read these? Do you enjoy contemporary poetry? Do you have any recommendations for me? Let me know!
xxx
Come hang out with me:
Follow me on Bloglovin' | Goodreads |Facebook| Tumblr| Twitter | Instagram
*Above used Book Depository links are affiliate links which means I get a small commission if you buy a book through my link, which helps me out a lot!