Keeping my goals real modest. 
My reading has slowed down immensely in the last month or so. During November, I barely read anything because I honestly did not have the time. December is pretty much the same. I have a lot of course work and exams coming up, so I am barely reading. And when I do, I am too tired to handle anything with more depth. So I've been reading Romance books. Which are all fun and great, but I only resort to them in desperate times. And those have come.
However, I do really want to finish a couple (okay, three, but still) books before the month is up and the year is over. So I thought I'd share them with you!
1. The Last Namsara by Kristen Ciccarelli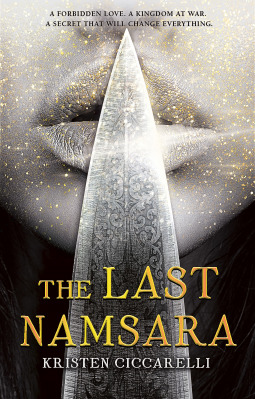 I got this as an ARC ages ago, and I was really excited to pick it up. And I did pick it up. I managed to read about 10 percent of it before I just got into my no reading time. And since then, wherever I pick it up, I manage a page before I switch back to those Romance books. It's silly. There's dragons for god's sake! DRAGONS. I really need to finish it ASAP.
2. The Bands of Mourning by Brandon Sanderson
Again, I started this in the beginning of November, got almost half way through, and I just stopped. And the book is awesome. I was loving it. It's just that it's that miserable time of the year and I can't handle it. I am really hoping to have this finished by the end of the year. Fingers crossed.
3. Simon vs. the Homo Sapiens Agenda by Becky Albertalli
I've wanted to read this ever since it came out. But I never did. I bought it and just kept it always as the book I was gonna pick up next. Still haven't. But with all the hype surrounding the movie and everyone being super excited I really want to read this one. So badly. Hopefully, I can squeeze it in because I am desperate to read it.
So a pretty unambitious TBR but honestly, even these are a stretch. But maybe things pick up and I manage all three. I would love to.
Please let me know what are some books you are hoping to have read by the end of the year! I'd love to know!
xxx
Come hang out with me:
Follow me on Bloglovin' | Goodreads |Facebook| Tumblr| Twitter | Instagram
*Above used Book Depository links are affiliate links which means I get a small commission if you buy a book through my link, which helps me out a lot!