Welcome to The Minis!
I've been contemplating starting doing mini reviews for a while. There are a ton of books I don't review because I don't feel like I have a lot to say about them. I can't fill a full review for those books, so I just give a line or two on Goodreads and leave it be. Also, I read a ton of Romance, but those books are basically unreviewable, for several reasons. I usually hate them, they're badly written and just so so tropey and cliche. BUT I still love some of them. So I could review them in mini reviews. Thus – The Minis is born! It's a feature in which you get several mini reviews, all in one post! A lot of people do them, and what am I if not late to jump on the bandwagon!
You can expect a couple of mini reviews every once in a while and that way I can review probably every single book I read and that's something that will help me both with DNFs and ARCs and books that don't warrant a full review! In this introduction I'll review two books I read recently: Blood Water Paint by Joy McCullough and The Bands of Mourning by Brandon Sanderson!
Art, Womanhood and the Struggle


Blood Water Paint by Joy McCullough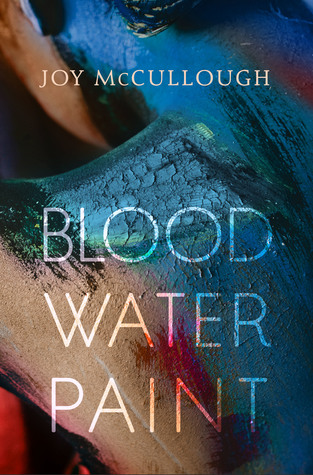 This book has been getting a lot of buzz, and rightfully so. It's a novel written in verse, and beautifully so. The language is lush and the writing is really gorgeous. This is set in the 17th century and it explores the themes of rape, art, what it means to be a woman in a world dominated by men and the struggles a female has to go through to be taken seriously. I enjoyed how the author included the stories of Judith and Susanna and used them and Artemisia's paintings of them to convey certain messages. It's also a story about power and the dynamics of power, which I also quite enjoyed. However, since this is a novel in verse, it's more of a concept than a story. I always feel like I can't get a grip on the characters or get attached to them in these kinds of books. It's the same here. It's beautiful and important and handles these topics so well, but for me to completely adore a book, I need a character to attach to. It's a personal preference and I would still highly recommend this one, it's just that it didn't quite hit the mark for me.
Rating: 3.5 stars
The Second Era, Guns and Loveable Characters


The Bands of Mourning by Brandon Sanderson
While I don't think that the Era II of Mistborn is anywhere near as good as the original trilogy, I still really enjoy these books. There's something really entertaining about this world and it has a fun factor that the original trilogy did not have. Moreover, this new installment offered a really interesting plot and deepened our understanding of the world. I think the story is progressing in an interesting direction. I also really got attached to the characters in this book finally, so that's a plus. I really enjoy Steris as a character, and even though it's obvious that Sanderson wrote her (meaning he is not good at writing female characters), I still find her character to be really intriguing. Wayne is obviously a favorite since the first book.
The one thing that bothers me about the second era is that there are too many parallels to our own world, and that makes the Fantasy less believable for me and it takes me out of the story. I just don't like seeing electricity, planes and stuff in a what was (with the original trilogy) a decidedly fantasy-esque setting. Again, a personal preference, but one that lowers my enjoyment of the book. All in all, I did enjoy this a lot and I am excited for what's to come.
So that's it for the brief introduction and the first two mini reviews! Hope you enjoyed them and the actual concept of mini reviews. Let me know if you've read these books and how you liked them.
xxx
Come hang out with me:
Follow me on Bloglovin' | Goodreads |Facebook| Tumblr| Twitter | Instagram
*Above used Book Depository links are affiliate links which means I get a small commission if you buy a book through my link, which helps me out a lot!
*Vectors graphics designed by Freepik