Welcome back to The Minis – a series of short reviews. In this post we'll be talking about a feminist poetry collection, about a manga series that grapples with some pretty meta stuff and lastly, we'll talk about a heartbreaking memoir about a brother and a sister. And we'll do it briefly.
1. The Witch Doesn't Burn in This One by Amanda Lovelace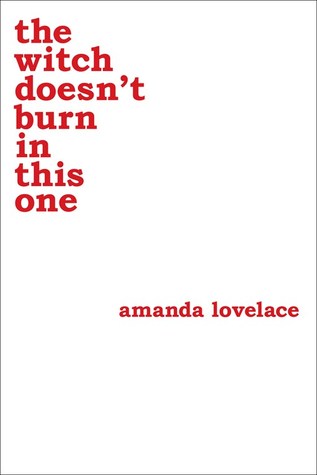 The second collection from the author of The Princess Saves Herself in This One is for me, a step up in her writing. She is definitely a more mature and seasoned writer. There's more structure to her poetry and there's more grittiness to it – it felt more real to me, and I really enjoyed seeing how the author evolved as a writer. The themes are very current and now, and I love how she used the aesthetic of witches to drive her point – it totally works. And I loved the themes of sisterhood and girl friendships. However, as I've mentioned on numerous occasions – I have a hard time with modern poetry. I can't stand being constantly beaten on the head with a same idea over and over again, especially when it's one I already am pretty informed on and support fully. And with very little symbolism at that.
In short: I would still definitely recommend this, and I liked it better than the first collection, but ultimately not for me.
Rating: 3.5 stars
2. Death Note Vol. 2: Confluence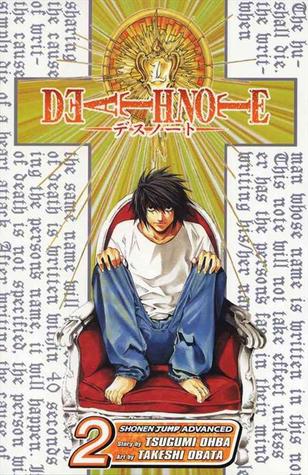 If you don't know – Death Note is a manga series about a young man who finds a notebook, which allows him to control the death virtually any person. He starts using it to kill criminals, and ultimately starts a global wide search for him and a game of cat and mouse with an agent set on finding him.
I had two main issues with this volume. The first one is that there are some incredibly sexist overtones and comments in this. And at times they are delivered in such a matter of fact way that I was left wondering if I actually am overreacting (I am not). The other big issue I have is that there's so much exposition in this. The story is constantly told through the same formula: Kira tells the shinigami "I did this and then I did that and then I did that which led to me doing this". It makes the reading experience incredibly taxing. HOWEVER, the concept of the story is incredibly interesting to me and I can't help but love it. There's a deep discussion of morality and ethics here, of what is inherently right or inherently wrong, a sort of Kant versus Mill debate, and I really like that a lot.
In short: Not a great volume, still an overall great story, which I'd recommend.
Rating: 3 stars
3. Everything is Horrible and Wonderful: A Tragicomic Memoir of Genius, Heroin, Love and Loss by Stephanie Wittels Wach
Harris Wittels was one of the best known comedic writers of today. He is known predominantly for his work on Parks and Recreation, a show I adore and think is incredibly funny. Harris died of a heroine overdose and this is his sister's memoir and homage to Harris.
I really loved this. It's heartbreaking and incredibly sad, but it's also so beautiful. Stephanie managed to convey all the anger, sadness and shock of her brother's death and she managed to portray Harris in such a unique and extraordinary way. Because he really was a wonderful person and his sister was the right person to tell the world exactly that. She talks about dealing with grief and how it never goes away, about what it feels like to lose a sibling and to get such horrible news. This made me choke up throughout, especially because it made me think of my sister and it WAS A LOT. Super poignant and sad.
In short: You will cry, but you will love the book just the same.
Rating: 4.5 stars
Let me know if you have any thoughts on the books I've spoken about. Have you read any of them, or plan to? I'd love to know!
xxx
Come hang out with me:
Follow me on Bloglovin' | Goodreads |Facebook| Tumblr| Twitter | Instagram
*Above used Book Depository links are affiliate links which means I get a small commission if you buy a book through my link, which helps me out a lot!
*Vectors graphics designed by Freepik