Reading slumps are the worst.
I am sure every single one of you has found themselves in a reading slump. Imagine this: no books seem to be grabbing your attention and you haven't read a book in a while. Congratulations, you're in a reading slump! While it can be good to try and focus on something else in your spare time instead of reading, some of you might be desperate to get back into reading. Fear no more! Here are some books I think are the perfect thing to pick up if you want to get out of a reading slump!
As you've guessed by the title, I have already made a post on this. It's poorly written and even more poorly edited, but I still think those books are great choices for reading slump killers. You can check out that post HERE (it's like blogging: origins, and it's kind of embarrassing, but hey, it's good content wise).
For now, here are some more books to get you out of reading slumps (nicely written this time)! Some of these are just spectacular books, some of these are really addicting, quick, easy reads and some are both at the same time!
1. The Hating Game by Sally Thorne
Genre: Adult Romance
If you're a sucker for hate-to-love relationships and you love well written tension, then this is the book for you! It was one of my favorite reads of last year and it's so so good. The characters are amazing and hilarious and their relationship is really well written. It's such a fast read and I am sure it would get anyone out of a reading slump. I recommend reading it multiple times for maximum enjoyment! Full review can be found HERE.
2. Simon vs. the Homo Sapiens Agenda by Becky Albertalli
Genre: YA Contemporary
This is possibly the cutest book ever. Great friendships, great characters, great writing – you name it, this book has it all. Simon is one of the best protagonists in YA, there's great family dynamics AND a really adorable romance. You really can't go wrong with this one. It's a super engaging book, one that will kick that reading slump to the curb. ALSO, the movie is coming soon! You can read my full review here.
3. The Gentleman's Guide to Vice and Virtue by Mackenzi Lee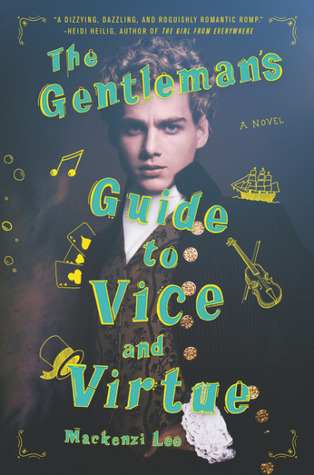 Genre: Historical YA
An exciting romp around Europe, with one of the most charming main characters ever. There's alchemy, there's pirates, and a romance to die for. While this is a page turner and while it's really exciting, it also deals with some more important issues and it's a really well rounded books. Plus, Monty will single-handedly chase away the reading slump. As you can gather, there's a full review here.
4. Aristotle and Dante Discover the Secrets of the Universe by Benjamin Alire Saenz
Genre: Contemporary YA
I don't talk about this one enough on this blog, but it's a book I absolutely love. It's a read in one sitting kind of book and it's so spectacular. Both Ari and Dante are amazing characters, and they have a wonderful friendship that turns into something more. I find this book to be introspective and it's just a great cozy read that will make you feel good, while also having a lot of substance. All the love for this one.
5. The Off-Campus Series by Elle Kennedy
Genre: New Adult (Romance)
These books are highly addictive. I mean, you just can't stop reading them. It's not the best of literature for sure, and it's sort of problematic and annoying at times – but, boy, is it engaging. There's something compulsive about these books and the reading experience and if anything it will definitely end a reading slump fast. I loathe the covers, though. And this isn't even the original one, yikes.
6. Along for the Ride by Sarah Dessen
Genre: Contemporary YA
One of my favorite books when I was younger. It's about a girl who goes to stay for the summer with her father and his new wife. It's about prejudice and female friendships, finding yourself and your place and there's a really great romance in there as well. Highly readable and guaranteed to end a reading slump.
7. Anything You Can Do by R.S. Grey
Genre: Adult Romance
Have I mentioned I like hate-to-love romance? This is another great one and it's super funny and just a quick read. Plus the characters aren't as annoying as they tend to be in romance novels. There's nothing more to it, except that these kinds of books always get me out of reading slumps and this one is no different.
8. Truthwitch by Susan Dennard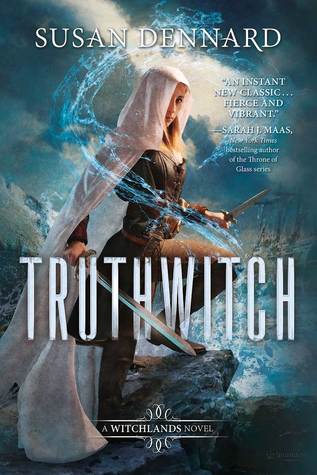 Genre: YA Fantasy
If you're not big on romance or contemporaries, you have to check out Truthwitch. It's a highly engaging and addictive read, but it's also super amazing. There's great female friendships, great characters you can root for and best of all, WITCHERY. I love witches and the magic system in this one is super interesting and cool. I've managed to read this one during finals 2 years ago, and that's a period where I can barely read anything. You've got to get to it ASAP. A review can be located HERE.
9. Six of Crows by Leigh Bardugo
Genre: YA Fantasy
If you haven't read this yet (and SOME of you haven't), you need to change that. Next time none of your books are working out, pick up Six of Crows and you're all set. This is some of the best the genre has to offer. The characters are to DIE for and I love every single one of them. Plus, it's a pretty exciting read about a band of thieves. I mean, if that doesn't cure your slump, nothing will. You can even listen to a playlist inspired by the book HERE.
And those are all the books I have for you today! Any recs of your own? Help people in reading slumps get out of them ASAP.
xxx
Come hang out with me:
Follow me on Bloglovin' | Goodreads |Facebook| Tumblr| Twitter | Instagram
*Above used Book Depository links are affiliate links which means I get a small commission if you buy a book through my link, which helps me out a lot!
*Vectors graphics designed by Freepik