A feature in which I share new books I added to my TBR.
I finally changed the name of this feature to Recent TBR Additions, since I never do them weekly and it looked ridiculous. So I am here today to share some new books I discovered and added to my TBR pile. I really think they sound amazing, and hopefully you'll find them interesting as well!
1. Emergency Contact 

by

 Mary H.K. Choi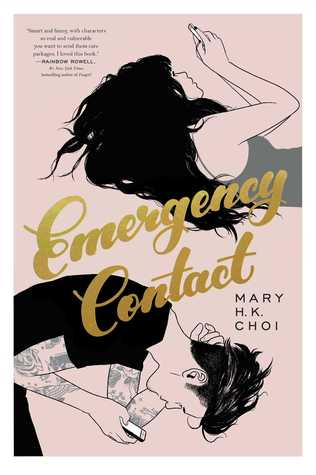 Why I added it: This book has been making the rounds recently – it's gotten a lot of buzz and everyone seems to be talking about it or at least seems to be promoting it. This is a YA contemporary, but the characters are college aged, so I found that to be interesting. They meet and exchange numbers, and then they bond over text messages and stay in touch and I think fall in love, without actually seeing each other face to face. I think that's a pretty cool premise and one that's especially interesting now when so many of our relationships are formed or maintained digitally.
2. White Houses by

 
Amy Bloom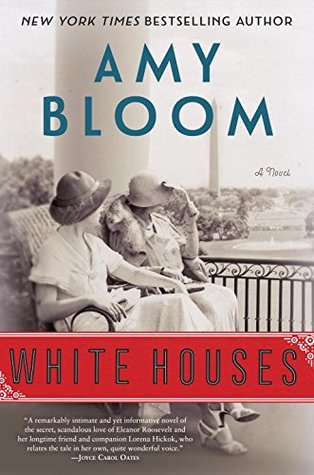 Why I added it: Amy Bloom was on one of the recent episodes of The Book Show and she spoke about her newest release – White Houses. And that podcast always makes me intrigued. She spoke so eloquently about the book that I immediately wanted to get it. It's a fictional account of the relationship between Lorena Hickok and Eleanor Roosevelt. They were friends and lovers, and Lorena lived in the White House with the Roosevelts, and that seems like a fantastic set up to tell a story. It's rooted in facts, but it's fiction, so I think that makes the book fascinating. I am really excited about this one.
3. You All Grow Up and Leave Me: A Memoir of Teenage Obsession 

by

 Piper Weiss
Why I added it: This is a memoir (duh), but it's also a true crime story, and those two seem to mix really well together. It's Piper Weiss' account of her school years and a tennis instructor who everyone loved, but who ended up being a child predator. He was beloved between the girls of the preppy New York school, and he wasn't like other adults, he was sort of their pal. But as it turns out, he was deeply disturbed and he tried to kidnap one of the girls, and committed suicide after he failed. I think that the fact that this true crime story has a personal perspective to it, since Piper was one of his students, is going to make for a really well written story, and I am looking forward to picking it up.
4. The Trauma Cleaner: One Woman's Extraordinary Life in the Business of Death, Decay, and Disaster 

by

 Sarah Krasnostein
Why I added it: This is Sandra Pankhurst's biography and it seems completely fascinating. Sandra is a trauma cleaner, meaning she has a business that takes care of people's spaces after some traumatic event. For example, she transforms flats of drug addicts, or helps hoarders clean their houses and etc. Moreover, she is a fascinating person, who endured a lot of awful stuff during her life. She is a trans woman, and this book covers a lot of stuff that happened to her during her very eventful life. It sounds so brilliant and comes really highly praised so I am really excited to get to it in the future.
5. The Female Persuasion 

by

 Meg Wolitzer
Why I added it: This is one of the biggest releases in Literary Fiction this year, and it seems rightfully so. Meg Wolitzer is a household name in Literary Fiction and this book has been getting so much buzz. It's a story about two women, one who is a freshman in college and her mentor, a professor who is a central pillar of the women's movement and a really prominent figure. It's a story about feminism and loyalty, and also about womanhood and power and influence. It also explores who's a leader and who's a follower, and how those roles can change over time and evolve. It sounds fantastic and I really can't wait to read this.
And those are all the new books I added to my TBR! As always, I'd love to hear what you think of these, and about new books you've discovered and added to your TBRs!
xxx
Come hang out with me:
Follow me on Bloglovin' | Goodreads |Facebook| Tumblr| Twitter | Instagram|Pinterest
*Used Book Depository links are affiliate links which means I get a small commission if you buy a book through my link, which helps me out a lot!
*Vectors graphics designed by Freepik