A feature in which I share new books I added to my TBR.
Welcome back to me talking about books I add to my TBR and proceed to not read them. I hope you have a pleasant stay. I have some great books to talk about today, so I am super excited to share! Let's get into it.
1. Knight's Shadow 

by

 Sebastien de Castell
Why I added it: I read the first book this year and I just completely fell in love with it (find my review HERE). It's a Fantasy inspired by the Three Musketeers and it's just a wild ride. I immediately wanted to read the second one, I am just waiting for my bookstore to put in stock. But I am rarely so excited to continue on with a series! Highly recommend you check this one out. And look at that cover!
2. Tell Me Lies 

by

 Carola Lovering
Why I added it: This one sounds super intriguing. I love the cover so much, and I think this explores toxic relationships and how to get out of them and overcome them. What really drew me in is the fact that we get two POVs, one from Lucy, our protagonist, but also one from Stephen, who is the guy she's in a bad relationship with. I think that really sounds like a set up for a great psychological exploration of relationships, and that's exactly my jam.
3. Song of Blood & Stone 

by

 L. Penelope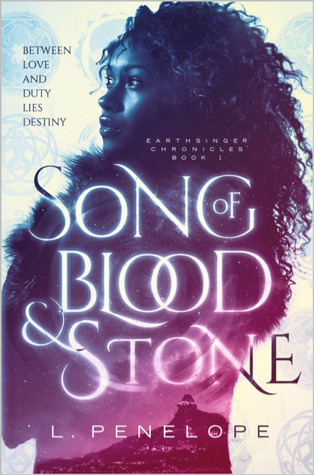 Why I added it: This one sounds amazing. It's a YA/New Adult Fantasy, that focuses on a country with a war raging, and a girl who falls in love with a captured spy. Together they work on saving the country and making a life for themselves. This comes highly recommended from someone (can't remember who) from Book Riot and I think it's a fast paced Fantasy, with a focus on the romance and I always enjoy those, so I am looking forward to it. And again, THE COVER. And it's diverse, yay!
4. Famous in a Small Town by Emma Mills
Why I added it: I cannot begin to tell you how excited I am about this. It has all the stuff I adore. Firstly, it's by Emma Mills. Then there's a close knit group of friends, a small town and a mysterious newcomer. It's basically the perfect book for me, wrapped up in the nicest package (meaning it also has a GORGEOUS cover). So much excitement. I am already obsessively checking to see if an ARC will pop up somewhere!
5. What If It's Us by Becky Albertalli and Adam Silvera
Why I added it: Romance! Broadway! New York! Plus a collaboration between two great authors on a book. It sounds so promising and hopefully it delivers. I have an ARC of this and I am so excited to get into it. Plus there's a meet cute, and who doesn't love meet cutes?
And those are all the new books I recently added to my TBR! I'd love to hear from you: any of these spark your interest? What's a book you recently added to your TBR? Let me know!
xxx
Come hang out with me:
Follow me on Bloglovin' | Goodreads |Facebook| Tumblr| Twitter | Instagram|Pinterest
*Used Book Depository links are affiliate links which means I get a small commission if you buy a book through my link, which helps me out a lot!
*Vectors graphics designed by Freepik