Let's judge some books by the cover, shall we? 
Every month, I pick some books with pretty covers and then I show the ones with best blurbs to you.
Basically, I spend a lot of time on Netgalley, and scouring the Internet for new releases, so I am gonna do that, but pick the books based on their cover. Then I'll read the blurbs and pick my favorites and then I share them with all of you!
So the basic formula of this post is pretty books meets new releases I am excited about. 
As I did last month, I'll be running a POLL at the end of the post, and then I'll read the book you choose in July! YAY! Last month, you picked Mother of Invention and I am really excited to read it in June!
Also, June isn't that great for new releases with pretty covers, so it was kind of hard choosing!
1. Always Forever Maybe by Anica Mrose Rissi
Release Date: June 5th
Why I love the cover: I am in love with the color scheme! Such pretty pastels. And the typography and the melting, I absolutely love it.
Why I love the blurb: This is giving me serious E. Lockhart vibes. It's a YA Contemporary about a girl who falls in love with a boy, and everything seems idyllic. BUT. The girl's best friend isn't so convinced, and finds her friend's new boyfriend really possessive and controlling. Intrigue!
2. Social Creatures by Tara Isabella Burton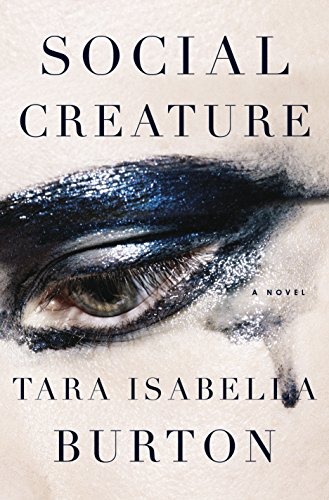 Release Date: June 5th
Why I love the cover: It's so striking! It caught my eye immediately. It's glamorous and tragic at the same time, and if I have seen this on the shelf, I would have picked it up immediately. It really draws you in.
Why I love the blurb: I still fall for the "for fans of Gillian Flynn" tagline. I can't help it. This is a mystery/thriller about an obsessive friendship. It follows two women as they navigate the socialite life of New York City and it's supposedly Talented Mr. Ripley for the digital age. I love everything about this.
3. The Captives: A Novel by Debra Jo Immergut
Release Date: June 5th
Why I love the cover: There's something helpless and magical about this cover. Is that a child or a young girl? Is she under ice? Why? It really puts me on edge. It's all very confusing and makes me stare at the cover, which is all you want in a cover, really.
Why I love the blurb: The story follows Frank who is an inmate psychologist at a state prison. One day, his high school crush appears for an appointment and he finds out she was convicted of a brutal crime. I mean this is just super intriguing and brilliant.
4. Fight No More by Lydia Millet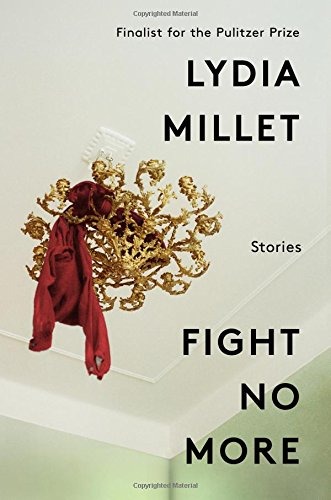 Release Date: June 12th 
Why I love the cover: I am really into realistic covers lately. I love how lush the chandelier looks, plus there's a blouse thrown over it, and I have so many questions. It screams rich people problems, and I tend to enjoy those stories, so sue me.
Why I love the blurb: This is a short story collection of 12 interlocking stories centered around one character, and how she connects all of these broken families in L.A. This has my name written all over it.
5. The Bar Harbour Retirement Home for Famous Writers (And Their Muses) by Terri-Lynne Defino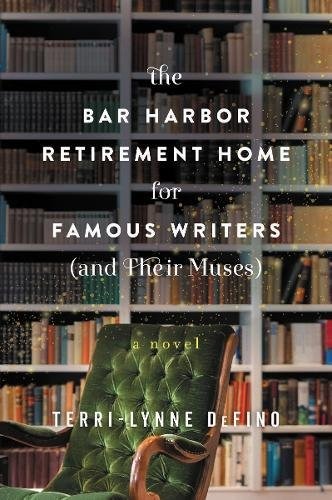 Release Date: June 12th
Why I love the cover: Am I partial to books and libraries on covers? Absolutely. Do I care? Absolutely not. Plus, I love long titles like this and I want to live inside this cover.
Why I love the blurb: It's so whimsical. The story is set at a retirement home for literary legends, where old people come to live with their literary peers and where the lines between reality and their stories start to blur. It sounds so heartfelt and warming, I need to read it.
And those are my picks for June! These covers are quite different than the ones I usually do, but I still really love them all. Let me know which ones are your faves and share some of your own, if you have anything exciting! And here's the poll for you to choose my July read out of all of these:
xxx
Come hang out with me:
Follow me on Bloglovin' | Goodreads |Facebook| Tumblr| Twitter | Instagram|Pinterest
*Used Book Depository links are affiliate links which means I get a small commission if you buy a book through my link, which helps me out a lot!
*Vectors graphics designed by Freepik