The Book Swap Series is a series of posts done in collaboration with my favorite bloggers! We each pick 5 books off each other's shelf, tell each other what we like about those books and then we recommend each other one of those 5 that we think the other person would enjoy the most! And then we share that with all of you! I'll share the other person's picks from my shelf here, and then they'll post mine on their blogs, so you should definitely check that once you're finished with this post. I imagined this as a sort of conversation between the two of us, so you'll see their thoughts and then my comments on that! You can check out all the previous posts in the series HERE.
Jenna is one of the first people I started talking to regularly on this blog, and I just adore her content. First of all, she has the most aesthetically pleasing blog that I could stare at all the time. Moreover, her posts are always super fun and engaging and I love reading them. And I love her Instagram feed! Most importantly, she is such a sweet person and all of you should follow her immediately, everywhere. Please do that, because she is great.
1. The Hate U Give by Angie Thomas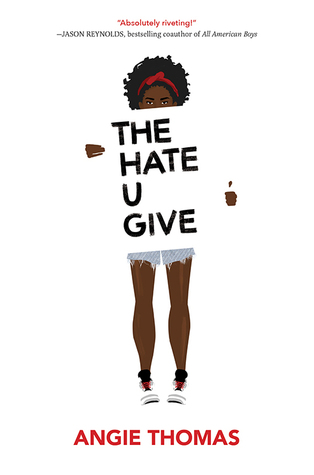 Jenna said: I was SUPPOSED to read this last year, but I was NOT mentally prepared. There were some events that happened in my life last year, which made it really difficult to read anything really emotional. However, I've heard SO many great things about this novel. Additionally, I feel as though it's just one of those reads you NEED to read. It's so relevant to society as of the present moment.
My comment: This is a fantastic read, and one of my absolute favorites of last year. Angie Thomas tackles so many important issues in this one, but still manages to create amazing characters that you completely root for. There's great family dynamics in there as well, and it's one of those well-rounded books that you don't want to miss out on. I think you would absolutely love this one. 

2. Traitor's Blade by Sebastian de Castell
Jenna said: Book Bastion wrote a review of this last year. In reply to a comment I made, he highly suggested I read it. I love sword fighting, the bond of brotherhood, and epic tales. From what I've heard, the romance isn't over the top; I prefer my sword fighting, fantasy novels to have little romance…a little is okay…but I hate when it takes over the story. I also love bromance…it's an obsession.
My comment: Well, you just listed all of the things this book excels at. The bromance is really funny and really engaging, there's little to no romance, and there's sword fighting on almost every page. This book is such a wild ride and I loved every second of it. I think this would be a great pick for you.
3. Aristotle and Dante Discover the Secrets of the Universe by Benjamin Alire Saenz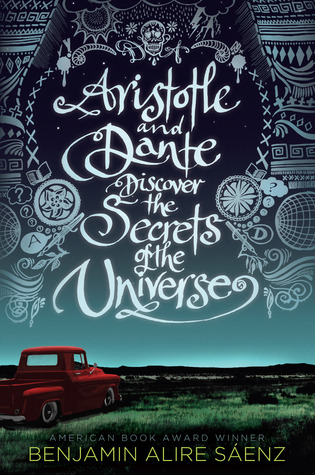 Jenna said: Okay…the cover is stunning…so I want to add it to my library collection ha-ha! I also have only ever read 2 LGTBQA+ novels; there are others I've read where there are characters who identify as part of the LGBTQA+ community (i.e. City of Bones by Cassandra Clare), but they aren't the focal point (other than the two I've read). I want to explore this form of literature more, as it is another relevant topic that needs positive attention on.
My comment: I picked this up because I was so intrigued by the title and the book completely blew me away. I love Ari, he's such an angry kid that has this amazing character arc. It's a book about friendship and love and the characters are so amazing. This is one of my universal recommendations because I think anyone could enjoy it.
4. First & Then by Emma Mills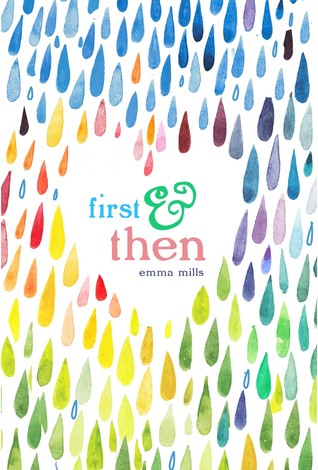 Jenna said: After reading "Foolish Hearts", I've been eager to read another Emma Mills book! Not only is the cover super adorable, but I also just find the story sounds dorky and cute and fun…which is TOTALLY something I need right now ha-ha! I never thought I'd say this, but I've been LOVING the cheesy romance novels (not in my epic fantasy and sword fighting books though!)…they just make you feel all happy and squishy inside. It's books like this that I find make you see the beauty in humanity again.
My comment: I love that Emma Mills' books are frequent picks in the book swap. I really loved this one as well (not as much as Foolish Hearts, though). Devon is kind of an unlikable character that grows so much, and I really appreciated how well her arc was handled. I love the friendships in this one, and the romance is TOO cute to handle. I think you would really love this one.
5. Almost Midnight by Rainbow Rowell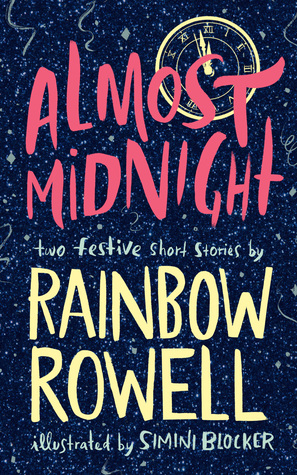 Jenna said: I have NEVER read a Rainbow Rowell novel…and it's killing my bookworm friends ha-ha! I have always meant to, but then there were other books I wanted to read and I just never found the time. I've heard great things in regards to Rowell's writing style. The cover is also SUPER cute and I like that this is a light read with TWO stories in it!
My comment: Rainbow Rowell is one of my favorite authors ever and these two short stories are really fun. Nobody writes characters that feel so human like Rainbow does. She reminds me of Emma Mills in that respect. I do think that you should start with her novels and then read these, but I really enjoyed them and plus, this bind-up of the two stories is beyond pretty.
You basically made this super hard. All of these books are some of my favorites ever, and I had such a hard time choosing one for you. However, I am gonna go for Traitor's Blade as a pick for you! I just find that you said you loved all of the things that this book features – it's a great Fantasy world, with sword fighting and bromance and really cool characters. Plus, it isn't heavy, it's real fun and exciting, so I think you would absolutely enjoy it. I do think that all of these should be top priority for you – they are all great books and I think you would love every single one of them. I just think Traitor's Blade feels like the best pick right now. I can't wait to see how you feel about it. It's gonna be so great to hear your thoughts. Thank you for doing the post with me, it was beyond fun, and I hope you had fun as well!
I had so much fun with this, and I hope all of you find it fun as well! Please check out my picks on Jenna's post and let me know are you still enjoying the series. It's been so fun to work with other bloggers on posts, and I hope everyone is enjoying themselves as much as I am.
xxx
Come hang out with me:
Follow me on Bloglovin' | Goodreads |Facebook| Tumblr| Twitter | Instagram|Pinterest
*Used Book Depository links are affiliate links which means I get a small commission if you buy a book through my link, which helps me out a lot!
*Vectors graphics designed by Freepik