Let's judge some books by the cover, shall we? 
Every month, I pick some books with pretty covers and then I show the ones with best blurbs to you.
Basically, I spend a lot of time on Netgalley, and scouring the Internet for new releases, so I am gonna do that, but pick the books based on their cover. Then I'll read the blurbs and pick my favorites and then I share them with all of you!
So the basic formula of this post is pretty books meets new releases I am excited about. 
As I did last month, I'll be running a POLL at the end of the post, and then I'll read the book you choose in August! YAY! I am just now finishing the June pick, which was Mother of Invention. It was a very interesting read, but I am still a bit on the fence about it, so I'll update you all soon on it. In July, I'll be reading Always, Forever, Maybe, so we'll see how that one goes. But I am super excited to see what you pick for August!
And this month was super hard to choose for, because I wasn't blown away with the selection, but here we go!
1. Space Unicorn Blues by T.J. Berry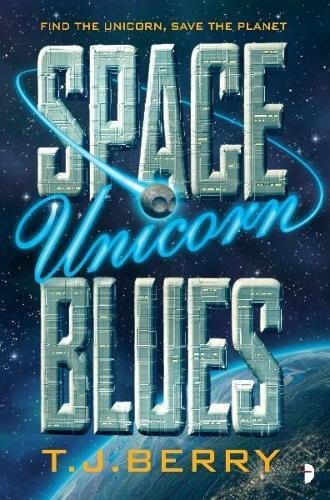 Release Date: July 3rd
Why I love the cover: Well, you can't not love a cover with that title all over it. It's a really fun cover and there's also "Find the unicorn, save the world" written on it, so basically this cover gets all the points. Plus, I am pretty partial to neon.
Why I love the blurb: It's completely bonkers. It's a Sci Fi novel about a space crew of misfits who race across the galaxy to prevent the genocide of magical creatures. What more do you need to know?
2. All These Beautiful Strangers by Elizabeth Klehfoth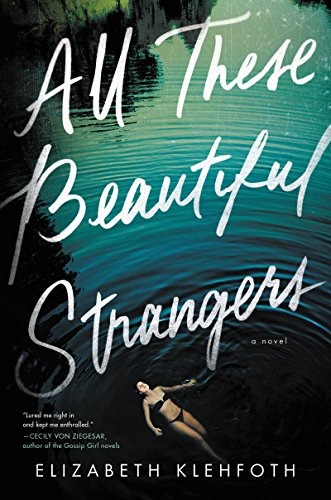 Release Date: July 10th
Why I love the cover: I really love the font on this, especially when it's spelling out this title, which I am also a fan of. Also, the color scheme is really calming and I really love the sense the cover gives off. It's a good one.
Why I love the blurb: Basically because it's advertised as Gossip Girl meets The Secret History. This is a psychological thriller, centered around a secret society in a New England college and a girl determined to leave her dark past behind. FUN.
3. What We Were Promised by Lucy Tan
Release Date: July 10th
Why I love the cover: I really enjoy the colors and I especially enjoy that the letters are in neon. I love that there's a Shanghai skyline on it, and the cover just fits the title and the story well, and I appreciate that.
Why I love the blurb: This book is centered around a Chinese family who just moved back from the States after getting really rich. And then, their new life is usurped by the prodigal son's return after being in a gang, apparently. This story spans rural China, America and then finally moves to Shanghai, and I always love stories like that, especially ones that focus on a single family. This is a very me book.
4. Willa of the Wood by Robert Beatty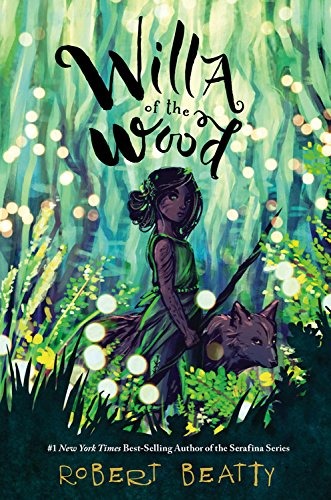 Release Date: July 10th 
Why I love the cover: Because it's the most gorgeous thing I've ever seen. Just look at the girl, her wolf companion, the colors – it's almost too gorgeous to look at.
Why I love the blurb: The story is centered around Willa, a young night-spirit who is the best thief and her clan. It's already too freaking cute. Willa steals from the day-folk, but she gets stuck and finds out that her whole society is in danger. I mean, it sounds super exciting and fun and it's just cute. I haven't read a good Middle grade and I think this might be the one I read next.
Only four books this time, since it really was slim pickings and I did not like any of the others I saw. I would love to know if you like these ones and which ones you like the most! I leave you with the poll: vote for the book I will read in August (or even July if I make it, since they all come out early on in the month).
xxx
Come hang out with me:
Follow me on Bloglovin' | Goodreads |Facebook| Tumblr| Twitter | Instagram|Pinterest
*Used Book Depository links are affiliate links which means I get a small commission if you buy a book through my link, which helps me out a lot!
*Vectors graphics designed by Freepik