You're from the 70s, but I'm a 90's bitch. I love it!
And with that piece of wisdom from Icona Pop, we start our journey with this book tag. My lovely friend Jenna @ Bookmark Your Thoughts (who is awesome and who you should follow) tagged me to do the 90's Movie Book Tag and I loved her post so much, I had to do mine ASAP.
I love 90's movies and just the culture in general, I grew up during the nineties and so I am really excited to get into this! Let's go.
Name a book couple that is an odd paring but they still fit perfectly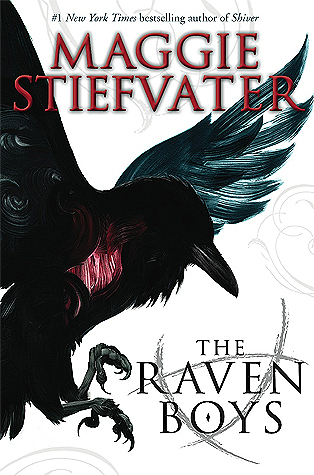 Okay, this was hard. Because I never feel like any ship I ship (say that three times fast) is an odd pairing, it always sort of makes sense. But I am gonna go with Maura and The Grey Man from The Raven Cycle. You know I am obsessed with the series and all of its characters and I really love Maura and the Grey Man. You wouldn't expect a psychic and a hitman to work, but they do. I would gladly read a book about the two of them. Or just a book about the women of 300 Fox Way. That would be epic.
A book (or a series) that you have a love/hate relationship with
The book that immediately popped into my mind is the Rook by Daniel O'Malley. There were so many things I enjoyed about this book, but at the same time, there were things that really did not work out. And it's a book that I am not entirely set on how exactly I feel about it. It's such a fun concept, but I just felt like it was mediocre as a whole. It's about the supernatural secret service, and it's just one of those things that is GREAT in theory but doesn't work in practice.

A character that is totally clueless but you love them anyway
Monty from The Gentleman's Guide to Vice and Virtue. He is clueless in a hopeless kind of way. He's spoiled and completely unaware of himself and how he acts, but he's so cute and you just want to hug him. He is incredibly charismatic, and I've loved him from the very first page, despite his faults. I never would have enjoyed the book as much as I did if it weren't for him. If you want more of my thoughts on Monty and the book, you can find them HERE.
Name a book that made you cry
I really rarely cry in general, so crying to books is an even rarer occurrence. The last book that made me teary was Us Against You, because it's just that good. Please read Beartown and the sequel, they are so good. I absolutely love them, but you already know that.

A book that makes you laugh
I genuinely can't think of a book that made me laugh right now, but what does make me laugh is Giant Days. This comic series is just brilliant, and just so funny. Both in a smart, I-see-what-you-did-there and the kind of I-am-snorting-out-loud kind of way. Which is just great. It's a slice of life series that follows three girls in college and it's all kinds of great. Also, I loved American Pie when I was younger.
A book with a crazy party
This is a weird question and I have zero idea. I can't remember a SINGLE book with a party.
Name a character that you can never fully trust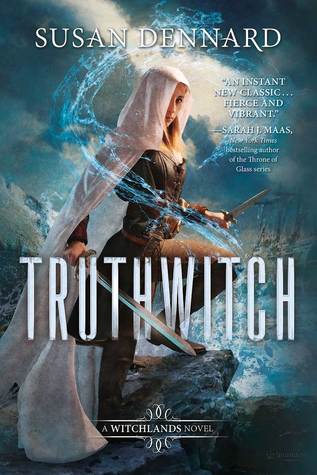 Okay, so this is just me finding a way to include The Witchlands, but I am gonna go with Aeduan. He is a really brilliant character, and one that you can never fully trust, because he isn't really sure where he stands himself. So he's one of those characters that wants to be bad, but really isn't. But he is someone who cares for himself primarily, so you can never fully trust him. He's great, I love him. More of my thoughts on the Witchlands can be found HERE.

Name your favorite "boy next door" or "girl next door" couple
So I am gonna go with Lucas and Daisy from Anything You Can Do by R.S. Grey. This is my favorite R.S. Grey, and one of her best written works. Lucas and Daisy are literal next door neighbors and they were rivals their whole life. Naturally, they're both doctors and they're competing for the position at their local practice. This is a romance book so you can see the rivals to lovers trope unfold in all its glory. It's a really fun book and they're great characters.
A book with a memorable villain
I really love the villain(s) in The Chaos Walking trilogy. I feel like books with multiple villains, that sometime seem good and that aren't all that bad are really great and always memorable for me. Like the concept of "evil" in these books is not straightforward at all. It's not black and white, and these villains remind me so much of what actual, real life bad people are like, which is why I love it so much.
Also, Sebastian from The Mortal Instruments always pops into my head with villain questions. I loved those books when I was younger (I am one of the rare people who prefers TMI to TID), but I don't think I would like them now. However, I am so obsessed with Sebastian as a villian, and he is always the first one that pops into my head.
Name a book with witches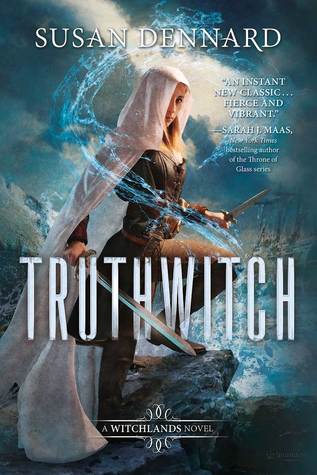 I can't choose anything else besides Truthwitch. It's basically against the law. I think that series is so underrated and I just wish everybody read it. You can start with my review, and then read the book.
Not tagging anyone because I have no idea who's done this and who hasn't and I can't be bothered really. Hope you had fun reading these, it was really fun answering these questions. And now I have to go rewatch American Pie and Cruel Intentions.
xxx
Come hang out with me:
Follow me on Bloglovin' | Goodreads |Facebook| Tumblr| Twitter | Instagram|Pinterest
*Used Book Depository links are affiliate links which means I get a small commission if you buy a book through my link, which helps me out a lot!
*Vectors graphics designed by Freepik