Let's judge some books by the cover, shall we? 
Every month, I pick some books with pretty covers and then I show the ones with best blurbs to you.
Basically, I spend a lot of time on Netgalley, and scouring the Internet for new releases, so I am gonna do that, but pick the books based on their cover. Then I'll read the blurbs and pick my favorites and then I share them with all of you!
So the basic formula of this post is pretty books meets new releases I am excited about. 
As I did last month, I'll be running a POLL at the end of the post, and then I'll read the book you choose in September! YAY! I completely forgot to read the July pick (I have no idea how) which was Always, Forever, Maybe, so I'll be reading that one as well as Space Unicorn Blues!
Also, August has a bunch of new releases so it was super hard to choose, which is why you get 6 books this month! So without further ado, here are August's pretty covers!
1. If They Come For Us: Poems by Fatimah Asghar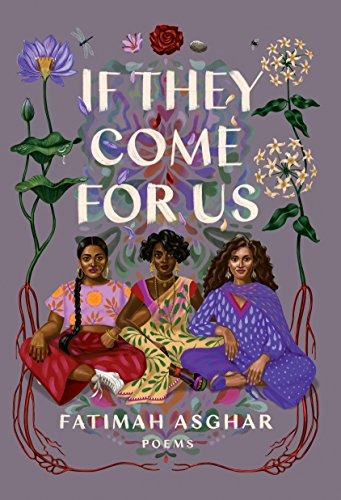 Release Date: August 7th
Why I love the cover: Look how gorgeous it is! With the pretty flowers and the pretty women, it just looks stunning and powerful, which is all I want in a cover basically.
Why I love the blurb: I like to feature a poetry collection now and again, to push myself and others to read more poetry. This collection focuses on identity and it explores the experience of the author as a Pakistani Muslim in contemporary America. It sounds like it's gonna be really powerful and insightful, and I would really like to get to this.
2. Terrarium: New and Selected Stories by Valerie Trueblood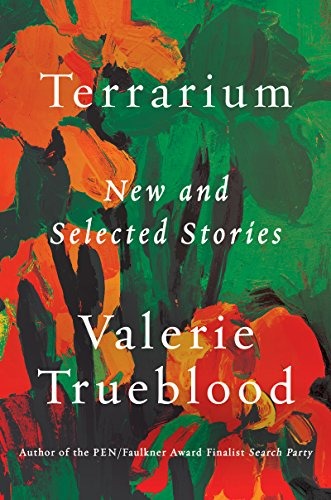 Release Date: August 7th 
Why I love the cover: The color scheme is so gorgeous. You know I love covers with flowers, and these flowers in these colors just look really stunning. I really love this one because it looks like a painting or a piece of art.
Why I love the blurb: It's a short story collection, which are always either a hit or a huge miss for me. I have hopes for this one because the stories focus on ordinary life (and those are my favorite kinds of stories) and they explore a multitude of human experiences. I am really looking forward to checking this one out.
3. Three Things About Elsie by Joanna Cannon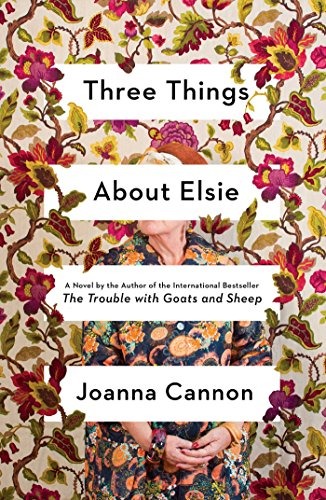 Release Date: August 7th 
Why I love the cover: Again, flowers. But also, this has such a pretty, vintage feel to it, and while I usually don't like people on covers, I love that there's an elderly woman on the cover (which we never see) and that her face is hidden. It looks stunning.
Why I love the blurb: This is by the author who wrote The Trouble With Goats and Sheep which has been on my TBR for a while, so I was immediately drawn to it. Moreover, it's a story about female friendships and secrets and it's told in a retrospective way, which I always enjoy.
4. Putney by Sofka Zinovieff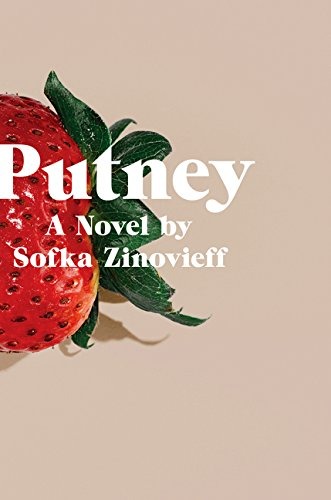 Release Date: August 21st
Why I love the cover: Ugh this is just so pretty. While I like busy covers in general, this gorgeous, simplistic one really won me over. I want this as a print in my house. Plus, I love strawberries.
Why I love the blurb: This is a story about a romance between a young girl and an older man. What drew me in is that the story is told from three perspectives – the victim, the perpetrator and the witness which sounds just so intriguing. I think this is gonna be devastating but also really amazing.
5. Foundryside by Robert Jackson Bennet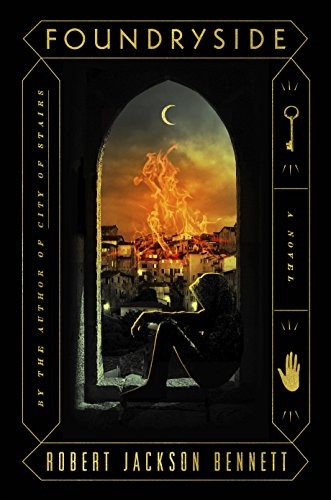 Release Date: August 21st
Why I love the cover: Who doesn't? This is one of the prettiest things I have ever seen and this one is definitely going into my Book Depository cart right away. It's so magical and dramatic.
Why I love the blurb: This is a start to a new epic fantasy series, and you know I love those. Moreover, the magic system in here is a mix between technology and straight up magic which I just love and it reminds me of the Second Era of Mistborn. This also promises complex characters and I live and die for character driven Fantasy. So this checks all the boxes!
6. Housegirl by Michael Dunkor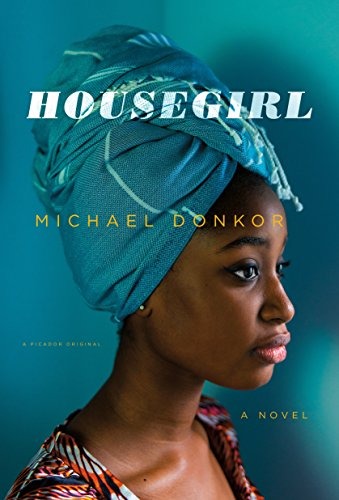 Release Date: August 28th
Why I love the cover: Again, not a fan of people on covers, but the model here is absolutely gorgeous, I love the portrait so much and I love the prominent blue cover. This is just really pretty.
Why I love the blurb: Once again, it's a story about female friendships and growing up. We follow three girls – Belinda, who is a trained housegirl, Mary, who is like a little sister to her and who is just eleven and a housegirl in training and then finally, Amma, who is a straight A student in London. Belinda moves from Ghana to London to be Amma's housegirl and the story takes off from there. This sounds like it's gonna be really moving and gorgeous and it's won a bunch of prizes so that's gotta count for something.
There were so many gorgeous cover for this month, and it's a big month for new releases. I would love to know if you like these ones and which ones you like the most! I leave you with the poll: vote for the book I will read in September.
xxx
Come hang out with me:
Follow me on Bloglovin' | Goodreads |Facebook| Tumblr| Twitter | Instagram|Pinterest
*Used Book Depository links are affiliate links which means I get a small commission if you buy a book through my link, which helps me out a lot!
*Vectors graphics designed by Freepik