A feature in which I share new books I added to my TBR.
It's been a while. It has. But here we are. I don't know how I managed to do this, but I haven't updated you on books I am dying to read in a while, so I thought it might be nice to do so! So here are some new books I added to my TBR since May, when I last updated you.
1. And the Ocean Was Our Sky by Patrick Ness
Why I added it: Firstly, I adore Patrick Ness and I have yet to read something by him that I don't like. Secondly, this just sounds brilliant. It's a reversed Moby Dick and it just sounds beyond interesting. And it's illustrated. And I have an ARC of it. It all clicked together and I am super excited to get to this one soon and then update you on how amazing it is.
2. Sheets 

by

 Brenna Thummler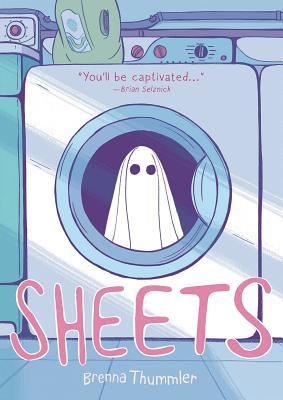 Why I added it: Because it sounds and looks so freakin' adorable. This is a Middle Grade graphic novel about a ghost in a laundry shop. How cute??? It follows Marjorie, a 13 year old girl who is stuck working at the family laundry business and Wendell, who happens to be a boy ghost. It just looks adorable and like it will be incredibly fun and heartwarming and that's always amazing.
3. Not That Bad: Dispatches from Rape Culture edited by Roxane Gay 
Why I added it: I love Roxane Gay and find her to be brutally honest and unapologetic, which I really enjoy. So an essay collection, edited by her, about rape culture and harassment sounds absolutely brilliant and like something that you shouldn't miss out on. I can't wait to read this one.
4. City of Lies by Sam Hawke 
Why I added it: This book was recommended on my absolute favorite podcast – Get Booked, and it sounds awesome. It's a first book in a Fantasy series, and it follows Jovan (that's a Serbian name by the way, our version of Jacob), who is the best friend of the Chancellor's heir and also a master of poisons and the book follows him and his sister Kalina, as they try to save the Heir after the Chancellor is poisoned. It comes highly recommended and sounds really intriguing. And it's written by a woman, which is great.
5. A Thousand Perfect Notes by C.G. Drews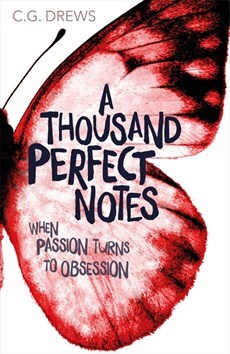 Why I added it: I have loved Cait's blog for years, Paper Fury, and I was so excited that she wrote a book. How cool is that? And it sounds so poetic and wonderful. It's about Beck, who lives with his abusive mother, who forces him to play the piano because her musical career was ruined. He doesn't dare stand up to her, but then he meets August and his life starts changing after that. It really sounds like it's emotionally charged and wonderful, so I am excited to read it.
And those are new books on my TBR! Would love to hear what new books you recently discovered, so let me know in the comments! And let me know if you have read any of these!
xxx
Come hang out with me:
Follow me on Bloglovin' | Goodreads |Facebook| Tumblr| Twitter | Instagram|Pinterest
*Used Book Depository links are affiliate links which means I get a small commission if you buy a book through my link, which helps me out a lot!
*Vectors graphics designed by Freepik