A feature in which I share new books I added to my TBR.
Since I haven't updated you on my recent findings in a while, it turns out I actually have more books to share. So you sit back and let's just talk books.
1. The Cruel Prince by Holly Black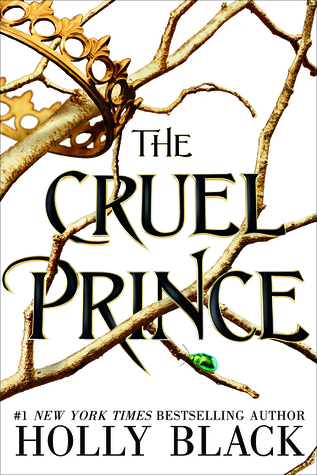 Why I added it: Yes, my friends, I am one of those people who still hasn't read this. Holly Black's books just put me off FOR NO APPARENT REASON, so I had no plans to actually read this. And also I am always hesitant to pick anything Fae because it gives me unwanted Sarah J. Maas vibes and I want none of that. But then I heard that Cardan is a really unlikeable character and that this involves a hate-to-love romance, and as we all know, that is my tropetonite. Also, people make GORGEOUS fan art for this book so I am just beyond intrigued.
2. Other People's Houses by Abbi Waxman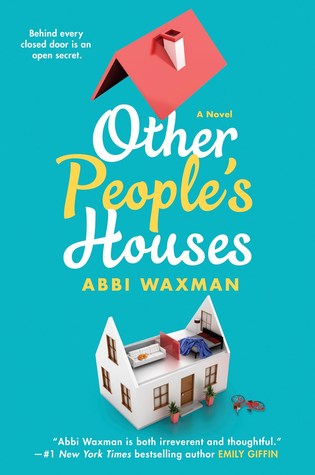 Why I added it: I saw someone describe this as "suburban drama" but in a negative way and I was flabbergasted, because we all know those are the best kinds of books. Give me a small town or a suburb with people with dark secrets and all interconnected and I am a happy camper (without the actual camping because I would never). This follows Frances Bloom, who is a carpool mom, privy to her neighbors' secrets and affairs. And I guess one of those secrets implodes? I think this will be a lot of fun and I am pretty excited for it. We love a good carpool mom story.
3. That Kind of Mother by Rumaan Alam 
Why I added it: This book just sounds really amazing. It's about Rebecca who just had her first child and is feeling incredibly overwhelmed. Because of that, she asks Priscilla, who is a black woman (Rebecca is white), to come with her and be her son's nanny. Through their friendship, Rebecca starts to see her own privilege and starts to sort of question and confront it. But then Priscilla dies during childbirth (not a spoiler) and Rebecca ends up adopting her child, but she is unprepared for the vastly different treatment her sons end up getting. This sounds like it's gonna be a remarkable and poignant story and I am beyond excited to get to this soon.
4. Our Kind of Cruelty by Araminta Hall
Why I added it: Everyone's been talking about this one and I am beyond intrigued, especially by so many split opinions. This book follows Mike who has been in a relationship with V, but now she is marrying someone else and isn't returning his calls. However, he is sure it's all just a part of a game they used to play and is determined to win her back. It's a story about obsession and most importantly, it has a really unreliable narrator and thus blurs the lines between truth and perception, which is my favorite thing in books. Moreover, Janel @ Keeper of Pages recently reviewed this and while her review isn't overwhelmingly positive, it made me want to read the book.
5. Acacia: The War with the Mein by David Anthony Durham
Why I added it: This is some obscure Fantasy that came highly recommended on a podcast (I would say which one, but I listen to a few and have no idea). I know it has a really cool world and that it follows four children, who all set out on different paths after their father, who was the king of Acacia, was murdered. I love Fantasy and I love jumping into it blindly, so hopefully, I will love this.  I do despise that cover with every fiber of my being, though.
And those are some of the new books I added to my TBR! Would love to hear from you – any recent fun additions? Let me know in the comments!
xxx
Come hang out with me:
Follow me on Bloglovin' | Goodreads |Facebook| Tumblr| Twitter | Instagram|Pinterest
*Used Book Depository links are affiliate links which means I get a small commission if you buy a book through my link, which helps me out a lot!
*Vectors graphics designed by Freepik