A feature in which I share new books I added to my TBR.
Lately, I have been adding so many books to my TBR shelf and I really love doing these posts and you guys seem to enjoy them too, so we're doing another Recent TBR Additions. Brace yourselves for an awesome selection of book!
1. Seating Arrangements by Maggie Shipstead 
Why I added it: I absolutely adore books like this. This story follows a cast of guests attending a wedding and it's a close look at their relationships, secrets and lies. The book explores infidelity and misplaced desire while also looking closely at the personalities of each of the guests. It reminds me a lot of another book I have on my TBR with more or less the same premise, but I can't remember the name of it and I could not find it. But the concept of looking at people's relationship in this kind of setting is clearly something I am inclined to be interested in. This one sounds awesome, and I can't wait to get to it.
2. The Price Guide to the Occult by Leslye Walton 
Why I added it: Well, to be quite honest, it was the cover. But you just can't pass on that cover. Just look at it. Moreover, Leslye Walton wrote The Strange and Beautiful Sorrows of Ava Lavander which is a really well-loved book in the bookish community. This is also about witches and magic and the occult, but it also has all of that good YA stuff about self-acceptance and first love, so I am really looking forward to this one.
3. The Sun Does Shine: How I Found Life and Freedom on Death Row by Anthony Ray Hinton (with Lara Love Hardin)
Why I added it: Anthony Ray Hinton was charged with two counts capital murder in 1985, Alabama. He was sentenced to death. And he was innocent. This is his memoir in which he explores how he learned to live on Death Row, about his fellow inmates, about the justice system and about how he won his release in 2015, after thirty years in prison. This sounds amazing and I really am intrigued by it. It seems to me like a really powerful book and it has received so much praise, so I cannot wait to get to it.
4. There There by Tommy Orange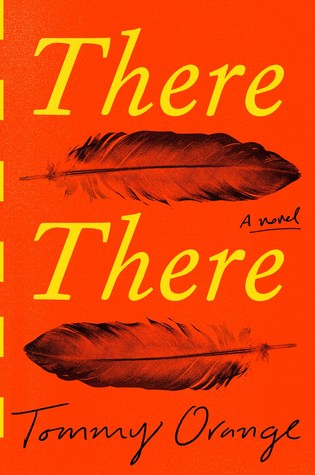 Why I added it: This is one of the biggest books of the year and it sounds like it deserves all the praise it's been getting. It focuses on twelve characters and it's centered around the Big Oakland Powwow. It's an exploration of Native American history and also the destiny and plight of the urban Native American. It sounds incredibly painful and complex and it's a book that is projected to become required reading in schools. I actually have a copy of this one so I am super excited to pick it up real soon.
5. The Bride Test by Helen Hoang 
Why I added it: Now, this one isn't out until 2019, but it's a book that you should definitely keep an eye out for. It's a sequel (or a spin off) of The Kiss Quotient (a book I absolutely loved this year). It follows Khai who is on the autism spectrum as his mother finds him a potential bride from Vietnam. This is a romance novel with a diverse cast of characters and if it's half as good as The Kiss Quotient was, I cannot wait to read it.
And those are some new books I have discovered recently! As always, tell me about your recent findings and also how you feel about the books I mentioned here!
xxx
Come hang out with me:
Follow me on Bloglovin' | Goodreads |Facebook| Tumblr| Twitter | Instagram|Pinterest
*Used Book Depository links are affiliate links which means I get a small commission if you buy a book through my link, which helps me out a lot!
*Vectors graphics designed by Freepik