Are you a seasonal reader? 
I am not a seasonal reader. I don't tend to gravitate towards contemporaries during the summer (I actually prefer them in winter, because that's when I don't have time to read as much) or big books in the winter or what not. I am not that kind of a reader. HOWEVER. I am so excited for fall. I hate the heat and the weather is finally cooling down, and I am really feeling the fall vibes. It's gonna get rainy and gloomy, and those are the perfect days for reading in bed. So I thought I'd make you a fall reading recommendation list, to get us all settled into the atmosphere.
1. The Name of the Wind by Patrick Rothfuss
This is one of my favorite fantasy books ever, and it's a perfect fall read. This book is heavy on the atmosphere and Rothfuss is such a talented writer. This book has such gorgeous, lush storytelling and it creates the perfect fall vibe. Kvothe is an amazing main character and he also has a certain unreliable narrator quality to him, which is so well done. And there's a magic school! If you're looking for a beautifully written Fantasy novel to read this fall, The Name of the Wind is the perfect way to go. I have a full review for it HERE if you want to know more.
2. The Bear and the Nightingale by Katherine Arden 
Now, this is a book that is set during the winter, but it's so atmospheric and gorgeous that I think it would make a great fall read. It's a perfect mix of folklore and fantasy and the woods plays a big part in the story, which really works for the theme. The writing is almost poetic and it's a book that really draws you in and doesn't let go. Moreover, Vasya is a really compelling main character and I loved her so much. If you want to be completely consumed by a read this fall, I think this book is the way to go. I also have a full review for this one HERE.
3. The Cruel Prince by Holly Black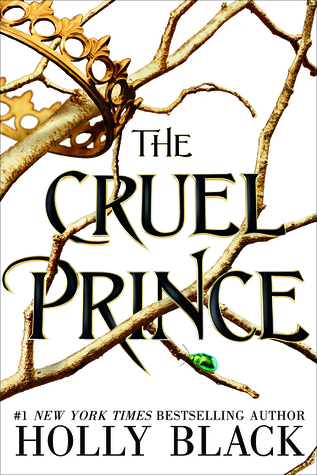 Now, I am currently reading this one, and it's such a great fall read. I have about a third of the book left to read and I am mesmerized by the writing. While the world isn't awfully complex, Holly Black does manage to create a strong sense of place and the world of fae with its glamour and cruelty is really a great match for the season. Moreover, Jude is an awesome character and I love following the story from her perspective. It's another book that will draw you in with its atmosphere and it would be a great rainy day read. A review for this will be coming soon, so keep an eye out!
4. The Raven Boys by Maggie Stiefvater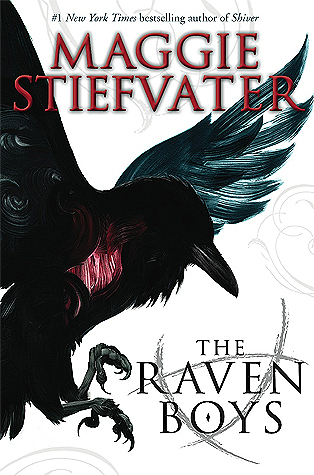 Would it be a list if I didn't include The Raven Cycle? But really, this book is a perfect fall read. Fall is all about the dark atmosphere, and no one does that better than Stiefvater. If you want to read about real, complex, faulty characters and if you want a book that manages to create a dark and beautiful atmosphere, then this is the book you should go for. This could be that one sitting read on that one lazy, rainy Sunday this fall, and I am actually pretty excited to do exactly that. I have a spoilery review for The Raven Boys HERE, or you can just search my blog and see that basically all posts I do are TRC related and you can pick one that works best for you.
5. Gone Girl by Gillian Flynn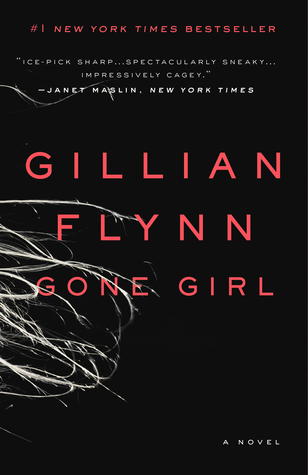 I love reading thrillers, I just don't do it very often since I get really freaked out. But if you want a psychological mind game to hunker down with this fall, Gone Girl is the ultimate pick. I am sure you have heard about this one, and it's by far my favorite Flynn novel. The characters are awful, but they make sense and they are just wonderful to read about. The story is unexpected and this is a big page-turner. And moreover, you can make this a double feature – read the book and then immediately have a movie day. The adaptation is really great and one of my favorites, so this could be your fall thriller.
6. We Need to Talk About Kevin by Lionel Shriver 
Another mind game of a novel, but in a different way. If you want to read something dark and awful, and still get awful characters but without the thriller-y aspect of it, then this is the book to go for. Shriver is an extraordinary writer and this book offers insight into motherhood and the great nature/nurture debate. It's a portrayal of a woman who has had an awful thing happen to her and who is looking at her own involvement in that event and whether or not she was to blame for the things that happened. It's a book that sucks you in (which is clearly the fall theme for me) and it's one that stays with you for a long time. Also, another double feature possibility – the movie is fantastic. I also have a review for this one HERE.
7. Inkheart by Cornelia Funke 
This was one of my favorite books when I was younger and it's quite obvious why. It's a book about a girl whose father can read books to life. Meaning he can call forward the characters of the novel into existence and he can also read people into books. And one night, Meggie's father reads aloud to her from a book called Inkheart and the villain of the book gets out, while Meggie's mother disappears. It's such an adventure with a gorgeously written world and amazing characters. It's about books and imagination and it can be the perfect fall adventure.
8. NOS4A2 by Joe Hill 
To end on a terrifying note – creepy children! I could not make a fall list without a horror novel, but because I don't read horrors I can share with you the only one that is on my TBR and the one I am too scared to actually pick up. I am so intrigued by the premise, so I might be pushed to get started on this one. It's about a creepy dude who takes children to a supernatural land called Christmasland and it sounds absolutely awful. I will leave you with my friend Janel's review for this – she convinced me to add this to my TBR, so you might want to check that out.
And that is my fall reading list for you all! I hope you enjoyed this, let me know how you like the picks and please let me know your own fall reading recommendations!
xxx
Come hang out with me:
Follow me on Bloglovin' | Goodreads |Facebook| Tumblr| Twitter | Instagram|Pinterest
*Used Book Depository links are affiliate links which means I get a small commission if you buy a book through my link, which helps me out a lot!
*Vectors graphics designed by Freepik