Let's judge some books by the cover, shall we? 
Every month, I pick some books with pretty covers and then I show the ones with best blurbs to you.
Basically, I spend a lot of time on Netgalley, and scouring the Internet for new releases, so I am gonna do that, but pick the books based on their cover. Then I'll read the blurbs and pick my favorites and then I share them with all of you!
So the basic formula of this post is pretty books meets new releases I am excited about. 
Terribly sorry this post is late, I usually try and do them by the end of the previous month but as per usual, school is ruining my life. Plus, I wasn't satisfied with the covers I've been seeing, so I had to look a little bit more. But I really like these covers and I can't wait to share them. Here we go!
1. All You Can Ever Know by Nicole Chung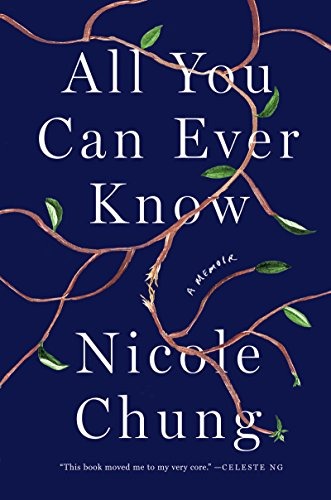 Release Date: October 2nd
Why I like the cover: This one is really simple but for some reason, it caught my eye immediately. I really like the symbolism in this one, with the tree and the snapped branch. I just think it looks gorgeous.
Why I love the blurb: This is Nicole Chung's memoir, and it focuses on her exploration of her own identity, through her research of her biological parents. She was adopted into an American family, but she is Korean and she has always been told this perfect story of her adoption. But as she grows up, and faces a lot of prejudice, she starts questioning her identity and delves deeper into her own adoption story. This sounds brilliant and moving and I can't wait to pick it up.
2. Impossible Owls by Brian Phillips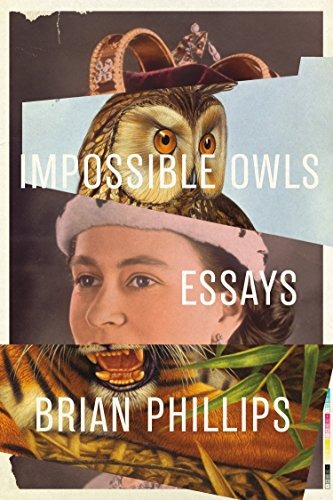 Release Date: October 2nd
Why I love the cover: Because it's bonkers. There's a queen, an owl AND a tiger, which is such a weird combo? Plus, I am all for covers who make me want to see what the book is about immediately.
Why I love the blurb: This is an essay collection that explores a range of topics and their one commonality – they're weird. Phillips researches some of the most uncanny and unbelievable oddities. The blurb promises a very strong voice that becomes a character itself, which I always appreciate in non fiction (in fiction too, but especially non fiction). I am really looking forward to this because it sounds really unique.
3. Jean Harley Was Here by Heather Taylor-Johnson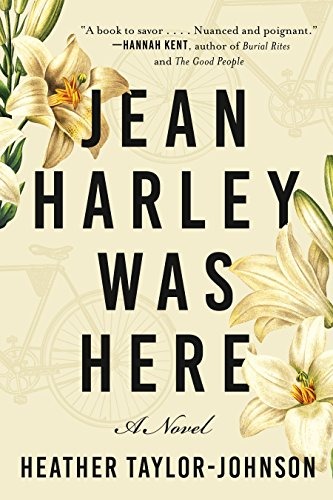 Release Date: October 2nd
Why I love the cover: This is the obligatory flower cover for the post. Lilies are my favorite flowers and this cover has such a classic, elegant feel to it. And it's also kind of sad, which sort of matches the theme, and that's a thing I love.
Why I love the blurb: Probably the most me book on this list. The blurb reminds me a lot of one of my favorite books ever Did You Ever Have a Family. It follows the lives of people around Jean Harley in the aftermath of her death. We get numerous perspectives from her husband and her two best friends to the ex-con who caused her accident to her mom. It sounds like exactly my kind of read and promises to be moving and really powerful.
4. One Part Woman by Perumal Murugan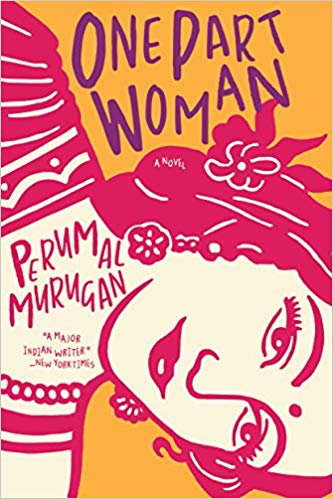 Release Date: October 9th 
Why I love the cover: I am obsessed with bright colors and this book cover is so gorgeous. I love the pink and orange and I love the illustration.
Why I love the blurb: This sounds like a fantastic novel and it's a translated work. The story is set in India, during the British colonial period. It explores the marriage of two people who can't have kids. They are faced with a lot of expectations from their surrounding, which ultimately leaves their marriage in shambles. It's a look at the rules of caste and tradition and how a loving marriage can be strained by cultural expectations. It reminds me a lot of Stay With Me, which I adored, and I think this sounds so brilliant and powerful, I can't wait to get my hands on this one.
5. Training School for Negro Girls by Camille Acker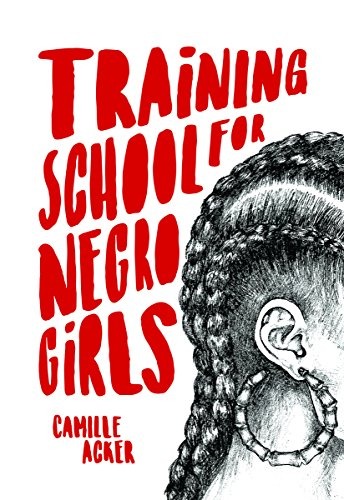 Release Date: October 23rd 
Why I love the cover: Quite possibly my favorite on the list. I love the simplicity of it and the illustration and most of all – I love the red lettering on a white background. This book is stunning.
Why I love the blurb: This is a short story collection which focuses on Washington D.C. and handles a lot of different topics but mainly gentrification and respectability. It focuses on black women and their fight to gain their own space and self. I think this one is going to be amazing and I am super excited.
And those are pretty new releases for October! Let me know your faves in the comments and as always, be sure to let me know about any pretty covers you might have seen recently!
xxx
Come hang out with me:
Follow me on Bloglovin' | Goodreads |Facebook| Tumblr| Twitter | Instagram|Pinterest
*Vectors graphics designed by Freepik