A feature in which I share new books I added to my TBR.
I have to say, my TBR is rampant and I have so many books that I haven't told you about. And they are all awesome and I want to read ALL.THE.BOOKS. Fortunately, there's no limit on how many books I can tell you about (even though there's one for how many I can read) so I am excited to share some good literature with you all. Let's go.
1. What the Eyes Don't See: A Story of Crisis, Resistance, and Hope in an American City by Mona Hanna-Attisha
Why I added it: As you all know, I am not American, so the news cycle never really reported about the Flint water crisis, and it was never on my radar. Until I saw a bunch of my blogging friends tweet about it, which is how I became interested in the topic. This book focuses on the Flint water crisis and it's written by a pediatrician who worked in the city's public hospital. This book focuses on her and the town's fight to prove that the water was poisoned and also the backlash they had to endure from the government. I think this is going to be incredibly insightful, so I am looking forward to picking it up!
2. A Heart in a Body in the World by Deb Caletti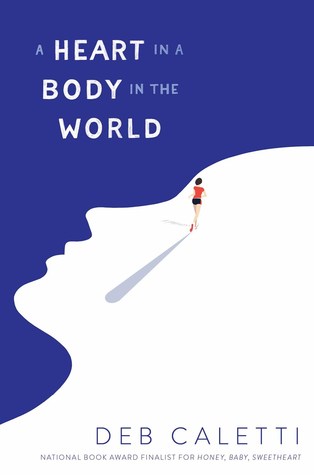 Why I added it: This is a YA Contemporary, but I think this is a bit of a heavier one. This follows Annabelle as she runs from her hometown and tries to deal with grief and PTSD in wake of a traumatic event that happened to her. She also becomes a reluctant activist and people start following her journey. This book sounds like it's gonna be heartbreaking and really powerful and I am up for that. I also think it handles a bunch of big topics, like trauma and guilt and also how women are perceived and objectified by men. I am looking forward to this one.
3. Normal People 

by

 Sally Rooney
Why I added it: This was longlisted for the Man Booker award this year and that put it on my radar. But it was Rachel's review that really convinced me to add it to my TBR. Rachel describes it as a subversive take on the will they/won't they premise that far surpasses said premise. This book is about two people who meet in uni, and we follow their relationship throughout the years. They come from the same town, but they had completely different lives and backgrounds. This is described as being really political but also as a book about love, which are both things I really enjoy, so I am really looking forward to reading this.
4. The Personality Brokers: The Strange History of Myers-Briggs and the Birth of Personality Testing by Merve Emre
Why I added it: As you may or may not know, I am a psychologist. And I am really intrigued by the popularity of the Myers-Briggs personality test – since it's never included in the formal education. And in terms of psychological merit – it's a really bad test. It's not reliable and it doesn't really have a grounding in science. So when I heard that it's used in workplace selection in America and that people use it widely I was baffled. And that's exactly what this book explores – how a personality inventory became so popular and how it achieved it's cult-like status and brought us the multimillion industry of psychological testing. This one is one I'll probably read real soon.
5. Louis & Louise by Julie Cohen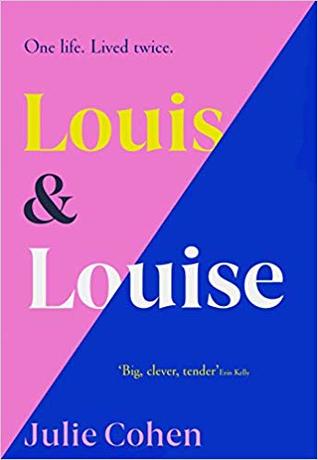 Why I added it: I was really intrigued by this book's premise. It's told in two stories – in one Louis Dawn Adler is born a male and in the other Louise Dawn Adler is born a female. They have the same parents, the same friends, but their lives are so very different. I think the premise is interesting and hopefully, this book explores gender and gender roles and norms in a really delicate and insightful way. I look forward to checking this one out.
And those are some new books I added to my TBR recently! As always, I'd love to hear your thoughts on these and to hear about some new books you discovered recently!
xxx
Come hang out with me:
Follow me on Bloglovin' | Goodreads |Facebook| Tumblr| Twitter | Instagram|Pinterest
*Vectors graphics designed by Freepik