It's new release Tuesday!
I don't know if you know this, but all books come out on Tuesdays. Yup. So from here on out, Tuesdays are reserved for all the new releases of the day that I think are worth your time and money. And these are all books that I genuinely want to read and get for myself. Let's get into it!
1. Skyward by Brandon Sanderson
Goodreads
Genre: YA, Sci-Fi
This is Sanderson's newest release and it's a wild ride. This is the first book in a new Sci Fi trilogy that is loosely based on dragon stories – except the dragons are starships. We follow our main character, Spensa, who lives on a planet which is in constant war with an alien species named The Krell. Spensa is obsessed with spaceships and our story begins when Spensa enrolls into flight school. This is action packed and full of those great Sanderson twists, so be sure to check this one out! Full review available HERE.
2. Girls of Paper and Fire by Natasha Ngan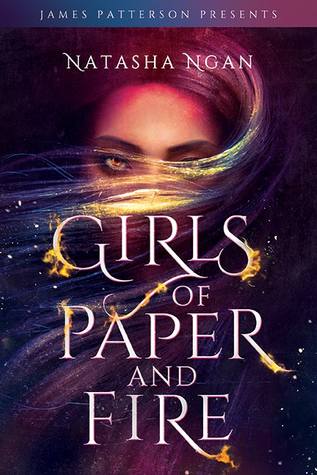 Goodreads
Genre: YA, Fantasy
This is a new YA Fantasy novel set in the fictional world of Ikhara, where society is divided into casts. Our main character, Lei, belongs to the lowest of the casts, called the Paper cast. And she is chosen by the king to become his concubine alongside other girls. But Lei won't allow her fate be decided by this. Inspired by Malaysian culture, Girls of Paper and Fire is one of the biggest releases of the year and I am so pumped to get to it.
3. Empress of All Seasons by Emiko Jean 
Goodreads
Genre: YA, Fantasy
Another thrilling YA Fantasy novel that has an intriguing set up:  in this Fantasy world, each generation has a competition which decides who the next empress will be. Everyone is eligible to enter, except the yōkai, which are supernatural monsters and spirits whom the emperor is determined to destroy. We follow Mari, who has been training for the competition her whole life, while keeping the secret that she is, in fact, a yōkai. She teams up with a prince who denounces the throne and another half human, half yōkai outcast. Sounds amazing and it's been getting great buzz so check it out.
4. Nine Perfect Strangers by Liane Moriarty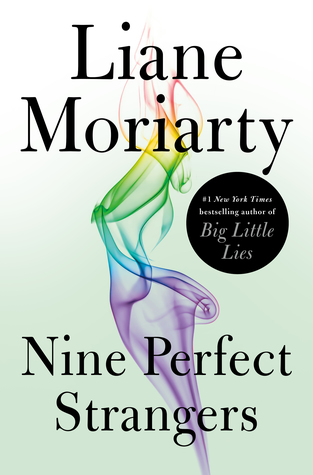 Goodreads
Genre: Adult, Fiction
This is Liane Moriarty's newest release and one I am super excited for. This book follows nine strangers (as the title suggests) as they check in into a luxurious health resort. Everyone has their reasons for why they are there, but everyone's lives are gonna change after these 10 days. I think the premise is really intriguing and I love Moriarty's writing so I am stoked for this one.
5. The Best Bad Things by Katrina Carrasco
Goodreads
Genre: Adult, Historical Fiction, Mystery
This is set in 1887 and we follow Alma Rosales, who is a former detective, turned associate in a smuggler ring. When a part of the goods goes missing, she is tasked with finding the thief and she goes undercover as a man to try to discover who stole the opium. It's described as queer Deadwood on All the Books podcast, which sounds cool so I am really looking forward to this one, even though is not the kind of book I usually go for.
6. 

Never Home Alone: From Microbes to Millipedes, Camel Crickets, and Honeybees, The Natural History of Where We Live by Rob Dunn
Goodreads
Genre: Non Fiction, Nature
This is a book all about the microbes and bugs that live in our homes. Rob Dunn is a biologist and he talks about over 200,000 species that live in our homes and how we have this need to sterilize our living space, while we are never quite alone in it. He also discusses how we affect those species and how we are actually creating a whole new basis for evolution and the change for these organisms. I think this sounds absolutely fascinating and I look forward to checking it out.
7. The New Order by Karen E. Bender
Goodreads
Genre: Fiction, Short Stories
This is a short story collection that focuses on the 21st century America and its culture. The title story for example deals with two middle-grade cellists who are competing with each other, only to be interrupted by a school shooting. There's a story about a woman campaigning for office or a story about an aging journalist who is confronted with unemployment. It's a contemporary short story collection that tackles big themes, so I am looking forward to seeing how it is.
Those are some new releases that are out today that I think are worth your time! Let me know if you have any that you are excited about and that came out today!
xxx
Come hang out with me:
Follow me on Bloglovin' | Goodreads |Facebook| Tumblr| Twitter | Instagram|Pinterest
*Vectors graphics designed by Freepik