It's new release Tuesday!
I don't know if you know this, but all books come out on Tuesdays. Yup. So from here on out, Tuesdays are reserved for all the new releases of the day that I think are worth your time and money. And these are all books that I genuinely want to read and get for myself. Let's get into it!
1. A Ladder to the Sky by John Boyne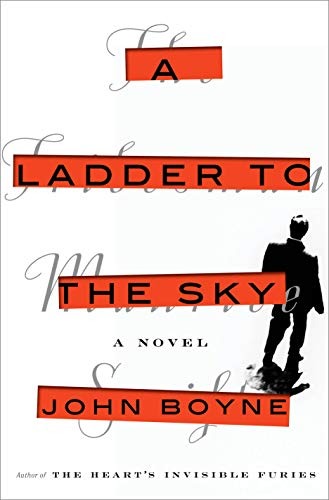 Goodreads
Genre: Adult, Fiction
John Boyne is a big name in Literary and Historical fiction, and this book sounds incredibly promising. It's about Maurice Swift, a man with certain sociopathic tendencies, who really wants to be a famous writer, but alas, he lacks talent. That doesn't really stop him though. He starts working at a bar and there meets a lonely old novelist, and gets him to tell him his darkest secrets, which Maurice uses for his first novel. From there, he goes around the world, relying on deception and manipulation in pursuit of his next story. This has a real Talented Mr. Ripley vibe to it and that's all I needed to know.
2. Fed Up: Emotional Labor, Women and the Way Forward by Gemma Hartley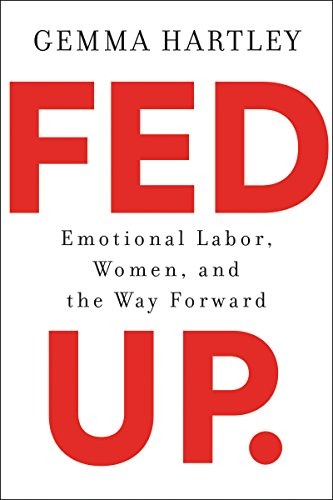 Goodreads
Genre: Non Fiction, Feminism
This is an expansion of Gemma Hartley's viral article "Women Aren't Nags – We're Just Fed Up" in which she discusses all the emotional labor women have to take on day in and day out. She discusses how unpaid emotional labor falls almost exclusively on women and how that fuels gender inequality and limits our opportunities. I have really been into feminist essays and non fiction, especially ones that handle more specific and nuanced areas and this one sounds like the perfect read for me. The article is definitely worth checking out!
3. Einstein's Monsters: The Life and Times of Black Holes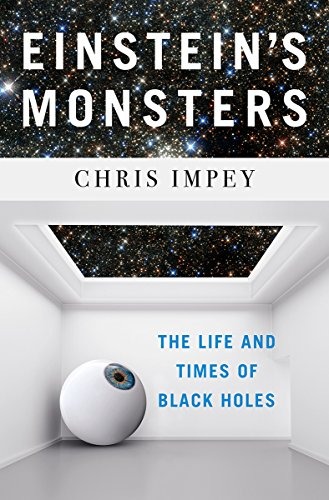 Goodreads
Genre: Non Fiction, Science
I realize this is a real wheelhouse pick, but I am sharing books I am genuinely excited about. And I really love physics (if you want my recs for physics books they can be found here), so I am excited to get to this one. It covers the topics of black holes, which are some of the most intriguing and mysterious things in our universe. And this book tackles on the subject, while also discussing the history of black holes and the phenomena scientists have observed since starting research on black holes. Sounds amazing and I can't wait to get this for myself.
4. It Wasn't Me by Dana Alison Levy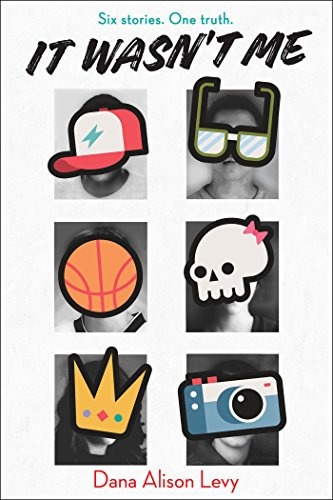 Goodreads
Genre: Middle Grade, Contemporary
This is described as The Breakfast Club meets middle school and honestly, what more can you want? It's a less angsty story about six very different seventh graders who are forced to spend time together after a vandalism incident. When Theo's photography project is vandalized, there are five students who are suspected. Theo just wants to forget about it but a teacher insists they need to get to the bottom of it, so he invites all six of them to school over the break to solve "the mystery". I love the Breakfast Club in all its cheesy glory, so I am pumped about this.
5. Pulp by Robin Talley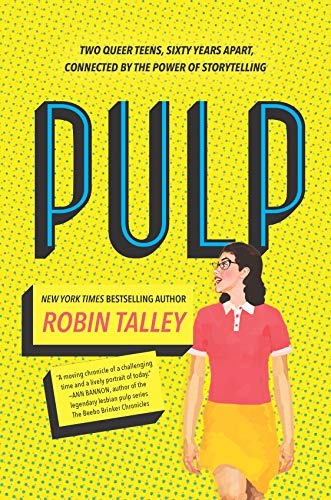 Goodreads
Genre: YA, Historical, Contemporary
This book has the greatest premise. It's told through two perspectives. One of them is set in the 1950s where we follow Janet who has to keep her relationship with her girlfriend a secret. She discovers a book about women falling in love with women, which sparks her own desire to write stories. Years later, we follow Abby who is a queer teen writing her senior project on 1950s lesbian pulp fiction. She feels especially connected to an author who writes under the pseudonym Marian Love and Abby is determined to track her down. I am in love with this premise and I think this book is going to be spectacular.
6. The Resolutions by Mia Garcia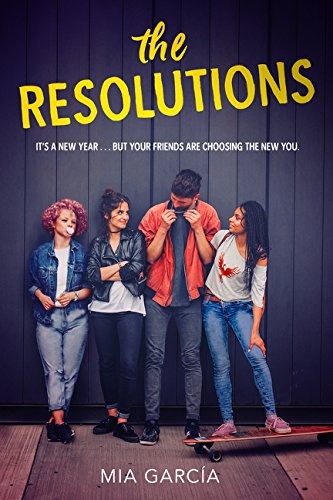 Goodreads
Genre: YA, Contemporary
This book follows four best friends, Jess, Lee, Ryan and Nora who have been inseparable for most of their lives, but recently, they started to drift apart. So Jess comes up with a solution. This year, instead of everyone making New Year's resolutions for themselves, they get to make them for each other. This sounds like the perfect contemporary with great friendship groups, love and self-discovery. I am ready for it.
Those are some new releases that are out today that I think are worth your time! Let me know if you have any that you are excited about and that came out today!
xxx
Come hang out with me:
Follow me on Bloglovin' | Goodreads |Facebook| Tumblr| Twitter | Instagram|Pinterest
*Vectors graphics designed by Freepik