It's new release Tuesday!
I don't know if you know this, but all books come out on Tuesdays. Yup. So from here on out, Tuesdays are reserved for all the new releases of the day that I think are worth your time and money. And these are all books that I genuinely want to read and get for myself. Let's get into it!
1. My Sister, the Serial Killer by Oyinkan Braithwaite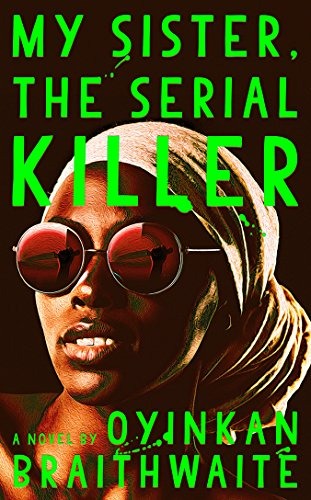 Goodreads
Genre: Adult, Mystery/Thriller 
This book follows Korede, whose sister is everyone's favorite and always deemed the beautiful one. Oh, and she has this annoying habit of killing her boyfriends. Korede always tries to protect and help her sister, but when her longtime crush asks her for her sister's phone number, she finally must face what her sister has become and how far she will go to try and protect her. This sounds bonkers and brilliant and I can't wait to see what this book really has in store for me.
2. City of Broken Magic by Mirah Bolender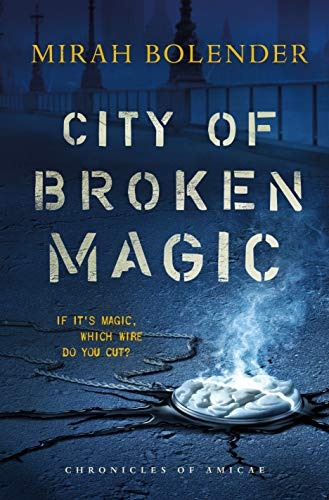 Goodreads
Genre: Adult, Sci Fi, Fantasy
Five hundred years ago, magi created a weapon that they could not control – an infestation that killed magic and anything else it came into contact with. So a team of non-magical humans, the Sweepers, is assembled to train in the diffusion of these infestations. Most die before they even finish training, so we follow Laura, who is the last standing of the Sweepers, who becomes the only person standing between massive infestation and the city. I love this new trend of blending SciFi and Fantasy, so I am excited to look into this one!
3. WaterSnakes by Tony Sandoval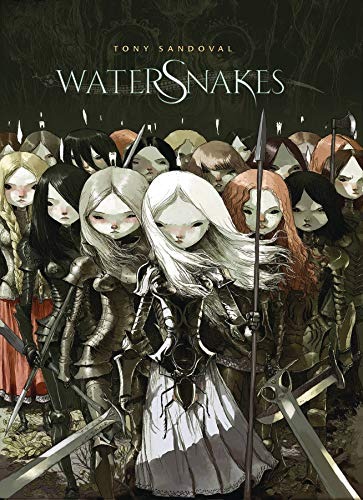 Goodreads
Genre: Graphic Novel/Comic
I love the way this looks. The art is beyond stunning and I love how water color-y it looks. This follows Mia, who is on her summer vacation at her aunt's house and is incredibly bored. Until she meets Agnes. Now, Agnes is a ghost and not just any ghost. A ghost carrying the essence of an ancient fallen king and a mouth full of teeth that used to be his guardian warriors. This sounds incredibly weird and amazing and I am excited to get to it.
And that's it for today's exciting releases! I did not like much of the books I saw out today, so these three are the ones that managed to catch my eye! Let me know if there are any new releases today that you are excited about!
xxx
Come hang out with me:
Follow me on Bloglovin' | Goodreads |Facebook| Tumblr| Twitter | Instagram|Pinterest
*Vectors graphics designed by Freepik