The old saying goes "Don't judge a book by the cover" but that's what we are here to do. 
Every month, I pick some books with pretty covers and then I show the ones with best blurbs to you.
Basically, I spend a lot of time on Netgalley, and scouring the Internet for new releases, so I am gonna do that, but pick the books based on their cover. Then I'll read the blurbs and pick my favorites and then I share them with all of you!
So the basic formula of this post is pretty books meets new releases I am excited about. 
Sorry this post is a tad late – I struggled with life and also finding covers because there aren't that many new releases this month and the covers aren't that great. But here are some I really enjoyed!
1. At the End of the Century: the Stories of Ruth Prawer Jhabvala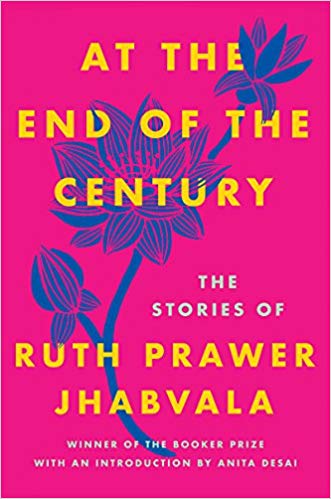 Release Date: December 4th 
Why I love the cover: You already know I like pink and I like flowers. I think this is striking and a cover that makes you stop and look at it in a bookstore is a win in my book.
Why I love the blurb: These are short stories and we know I like those in theory. These are focused on the experience of Indians and their clash with western cultures. It explores the interactions of Indian, European and American cultures and promises to be really beautifully written so I am excited to check it out.
2. North of Dawn by Nurrudin Farrah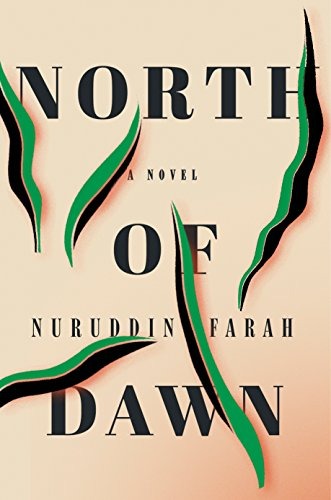 Release Date: December 4th 
Why I love the cover: I think it's really simplistic and that's why I love it. I love the baby pink in the back, just imagine how good it would look on bookstagram, because I am.
Why I love the blurb: This sounds like a completely devastating story and I am here for it. Gacalo and Mugdi are Somalian immigrants who have lived in Oslo for a long time and they raised their children there. However, their son, Dhaqaneh, kills himself tragically in a suicide attack. After that, they offer his widow and children to come to Oslo to stay with them, which starts a rift in the family. Sounds heartbreaking but also amazing, and I am super excited to read it.
3. Stronger, Faster and More Beautiful by Arwen Elys Dayton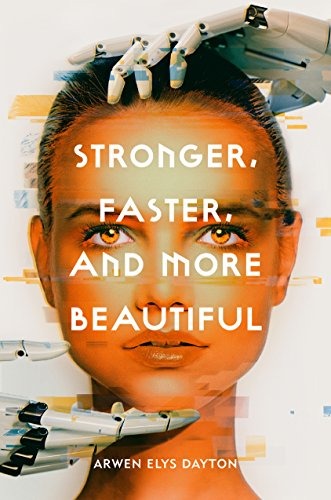 Release Date: December 4th 
Why I love the cover: It's beautiful but it's also unnerving which goes perfectly with the story and we love a good theme.
Why I love the blurb: It's basically YA Black Mirror (or so they promise, if it's not, I will riot). A look into the future and the consequences of people trying to make themselves perfect. It's exactly my jam and I am really looking forward to reading it soon!
4. The Disasters by M.K. England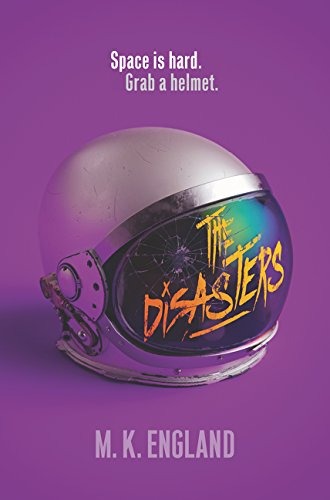 Release Date: December 18th 
Why I love the cover: I really love the purple of this cover, because I don't think we see a lot of purple covers. And I really love how this helmet is in the center and the focus of the cover. Looks amazing.
Why I love the blurb: I have been having a lot of fun with YA Sci Fi recently (Skyward and Illuminae) so I am really looking forward to this one. It's a mix between The Breakfast Club and The Guardians of Galaxy, so who can say no to that? It's about a rag tag group of flight school washouts, who happen to be the sole witnesses to one of the biggest crimes in history. Sounds incredibly entertaining so I am pumped.
5. Half of What You Hear by Kristyn Kusek Lewis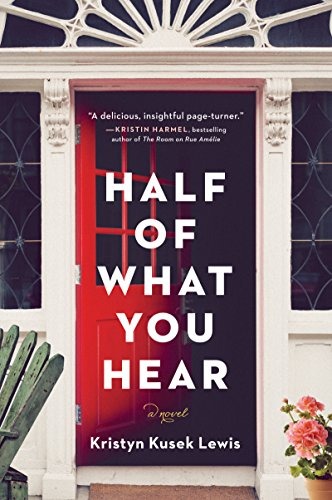 Release Date: December 26th 
Why I love the cover: It's got that whole suburb charm – it's dark and really superficially perfect which we all know is my thing.
Why I love the blurb: It's a small town story. For fans of Liane Moriarty. It might as well have my name on it. Old-money, old-fashioned attitudes and really old secrets. I am gonna love this, I am sure of it.
And those are this month's pretty new releases. It was so hard to choose this month, because it was slim pickings, but I am really satisfied with these! Let me know your favorite one and as always, let me know about pretty books you found recently!
xxx
Come hang out with me:
Follow me on Bloglovin' | Goodreads |Facebook| Tumblr| Twitter | Instagram|Pinterest
*Vectors graphics designed by Freepik