Love isn't in the air but it is in these books.
If you haven't read my post in which I discuss how my reading has changed this year (and you should, it's a good one), then you might have missed the fact that I have read a lot of romance books this year. And that's great. I found some really amazing authors and some really amazing books, so I am gonna tell you about them! I know romance isn't everyone's cup of tea, but I still wanted to share this just because I had a lot of fun with these books.
1. The Winston Brothers by Penny Reid
This is my top Romance discovery of the year. Penny Reid is hilarious and this series is too. This is a companion novel series, where each book follows a different brother and their significant other and it's a lot of fun. My favorite ones are Truth or Beard and Beard Science, but they are all really fun. If you want to read books that mix biker gangs and small-town charm, hilarious characters and great chemistry – this is the series for you! If you want to know more about each book in the series, I have a full review for it HERE.
2. The Kiss Quotient by Helen Hoang
Helen Hoang is so talented and I absolutely loved this novel. It's incredibly well written and it manages to handle tension and chemistry between the characters really well. On top of that, this book has Asperger's Syndrome representation and it's handled with such care. The characters have so much chemistry from the get-go, and the book has so much good in it. And it's basically a gender-bent Pretty Woman. I highly recommend you check this one out. Full review can be found HERE.
3. Talia Hibbert
Honestly, I feel like Talia Hibbert can do no wrong. I have never genuinely liked someone's online presence as much as I love Talia Hibbert's. I think she is hilarious and wonderful. Which is why I picked up her books and realized they are just as great as she is. I've read A Girl Like Her and loved it and I've also read Merry Inkmas and really enjoyed it. If you want to read a book with really great characters and tension, that also explores really important topics – Talia Hibbert is the way to go.
4. Alisha Rai
I have read the Forbidden Hears series this year and it was absolutely fantastic. My favorite book in the series is the first one – Hate to Want You, but I think they're all good. Alisha Rai is such a good writer and if you are looking for diverse, well-written romance that does everything right – Alisha Rai is for you. She handles consent and mental illness and character dynamics like no other, and I highly suggest you get to her books ASAP.
5. Mariana Zapata
I have avoided Mariana Zapata's From Lukov, With Love because I figured sports romance aren't my thing – but it turns out they are. When she writes them, at least. I read both From Lukov, With Love and The Wall of Winnipeg and Me and absolutely loved them both. If you want to read a slow burn romance (and I mean slow), Zapata does it SPECTACULARLY well. I am obsessed with these books and I wanted to reread them as soon as I finished. Like immediately. Can't recommend them enough.
6. Jasmine Guillory
I loved The Wedding Date and really enjoyed The Proposal this year. Jasmine Guillory is really good at writing real characters that have real, everyday struggles and that face realistic obstacles in their relationships. I respect her so much for that. A lot of Romance is over the top and makes conflict where there's none, but Jasmine Guillory manages to put her characters in situations that are entirely realistic and just makes them face real people problems. Please pick up her novels! I have reviewed both of them HERE.
7. Burn for You by J.T. Geissinger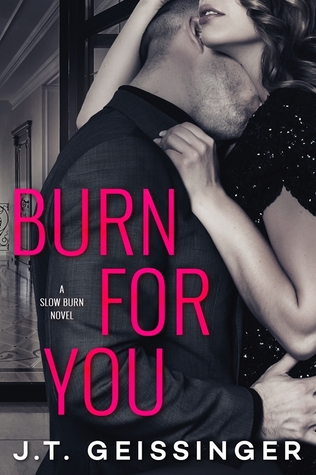 This is definitely one of my favorite Romance reads of the year. This is a loose retelling of Beauty and the Beast and it's fantastic. It's a slow burn, fake-marriage, hate-to-love romance and it ticks all the boxes for me. Our female lead, Bianca is a biracial woman and I absolutely loved her. She is such a strong character and I loved the way the author wrote her relationship with her mom. And the male lead, Jackson, is one of those characters that seems like an asshole, but is actually a sweetheart. I cannot recommend this one more.
Side note: I hate this cover and I do not think it's representative of the heroine at all, which is a BIG problem.
And those are my stand out Romance books and writers of the year! Let me know in the comments if you read romance and if you have any recommendations for me, I'd love to know!
xxx
Come hang out with me:
Follow me on Bloglovin' | Goodreads |Facebook| Tumblr| Twitter | Instagram|Pinterest
*Vectors graphics designed by Freepik