A feature in which I share new books I added to my TBR.
We are almost at the end of January, and this month has been going on for far too long. On top of that, it's also been super busy and full of exams and despair, and we all know that I deal with those by adding books to my TBR! So here are my newest additions, which I love and I am super excited about!
1. Malice by John Gwyn
Why I added it: This is a start to an Epic Fantasy series that I get recommended really often. I don't know much about it (it's always like that for me and Fantasy), except that ages ago humans fought the war against giants, but now the giants are stirring again, and there's a prophecy about two champions, one dark and one light- The Black Sun and The Bright Star, and the kingdom must seek them out, because if the Black Sun gains ascendency, it's not gonna be good. It has a very vague, very stereotypical Fantasy synopsis, so I can't give you more than that, but people are obsessed with this series and always push it towards me, so I am excited to pick it up.
2. And Now We Have Everything: On Motherhood Before I Was Ready by Meaghan O'Connell
Why I added it: This sounds like a completely brilliant memoir/essay styled non-fiction book about a woman who became pregnant when she wasn't yet ready for it. Meaghan O'Connell explores the impostor syndrome she felt, her problematic relationship with her body post-partum and she even looks at childbirth that is often rendered as this magical experience, and she calls bs on that. I think this is going to be sharp and intelligent and I cannot wait to see what she talks about and how she does it. Motherhood stories seem to always relate to me, even though I have no plans on becoming a mother anytime soon.
3. Heartstone by Elle Katharine White
Why I added it: This, my friends, is an epic Fantasy retelling of Pride and Prejudice with dragons. You read that right. If there has ever been a book to entice me, this is it. Epic Fantasy + Pride and Prejudice. It's the best of both worlds. I was looking for a Fantasy written by female authors and someone recommended this one. It's set in a world where dragons and their Riders must defend the kingdom from other mythical beings. We follow Aliza Bentaine (I know), a dragon rider, who is hired for a mission to hunt a horde of gryphons, where she meets another dragon rider, Alastair Daired (yup), who she clashes with as they struggle together to save the kingdom. This sounds insane and fun and amazing and I am so ready for it.
4. Conversations With Friends by Sally Rooney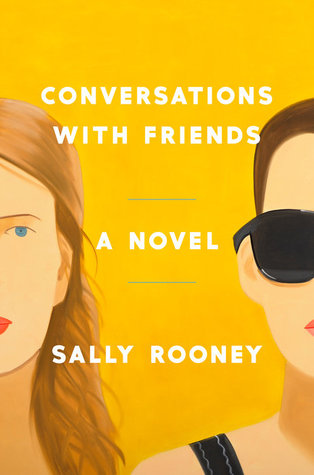 Why I added it: I really, really want to get to Sally Rooney's books because they sound exactly like my type of books. This one follows two women, who are best friends and lovers possibly and they perform poetry together, when a journalist spots them and sees potential in them. They become friends with the woman and her husband, and one of the girls starts this flirtatious relationship with the husband, which leads to strained relationships between all of them. I think Rachel read and loved this and I completely trust her opinion, so I am excited to get to this. Plus, unlikeable female characters are my favorite thing to read about, so I think this book will be a huge hit for me!
5. Queenie by Candice Carty-Williams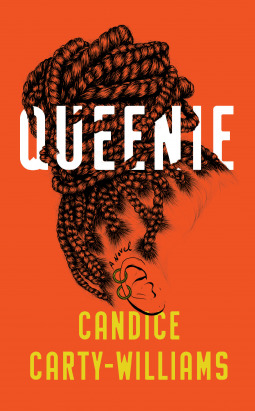 Why I added it: This one comes highly recommended by my friend Janel @ Keeper of Pages, and despite the fact that we have quite different reading tastes, I still think this book sounds brilliant. It's said to be a mix of Bridget Jones's Diary and Americanah, which is just the most epic mashup ever. We follow Queenie, who is a 25-year-old British Jamaican woman who is living in London, working at a newspaper and has just recently broken up with her longtime white boyfriend. She is sort of struggling with her identity and the clash between her two cultures, and the feeling of not belonging in either one of them. I love stories about women in their twenties who are discovering who they are, so I have high hopes for this one. It's out in April and I have pending requests for the ARC, so fingers crossed. It sounds brilliant so please check it out!
And those are some new books I added to my TBR recently! As always, I'd love to hear your thoughts on these and to hear about some new books you discovered recently!
xxx
Come hang out with me:
Follow me on Bloglovin' | Goodreads |Facebook| Tumblr| Twitter | Instagram|Pinterest
*Vectors graphics designed by Freepik