Top Ten Tuesday was created by The Broke and the Bookish in June of 2010 and was moved to That Artsy Reader Girl in January of 2018. It was born of a love of lists, a love of books, and a desire to bring bookish friends together.
Okay, guys! This is a new weekly feature on the blog – Top Ten Tuesdays! I have been debating joining this for a while, because I really love the topics and I am finally doing it! I am super excited. Each Tuesday, there's a theme, and we do fun lists for each theme and talk books! This week's topic:
1. Hogwarts (The Harry Potter series by J.K. Rowling) 
No surprise here! Of course I want to go to Hogwarts, who doesn't? And then I can accio books to myself and be forever happy.
2. Hogsmeade (The Harry Potter series by J.K. Rowling)
 Hogsmeade mixes two of my favorite things: magic + small towns. Basically heaven.
3. Rivendell (The Lord of the Rings by J.R.R. Tolkien)
Hey, also, who DOESN'T want to see Rivendell? It's gorgeous, and there are Elves, what more can you ask for really in this day and age.
4. Camp Half-Blood/Camp Jupiter (PJO and Heroes of Olympus by Rick Riordan) 
These are all self-explanatory. I love these books to no end, and you can bet your ass I would be a daughter of Athena. Or at least I like to think so, but I would probably end up as the daughter of a minor goddess of tiredness. Is that a thing? It should be.
5. Henrietta (The Raven Cycle by Maggie Stiefvater) 
I would go to Henrietta, I would meet Gansey and we would finally bond over the burden of wanting more and needing to prove oneself beyond our background. Honestly, goals. Plus, like I said, small towns.
6. The Barns (The Raven Cycle by Maggie Stiefvater) 
While we're on the topic, I would absolutely visit The Barns and be a farmer with Ronan in that weird house with weird things. Life would be spectacular. Except Ronan would probably hate me, but I would still love and adore him, so it'd still be good. ALSO CAN WE TALK ABOUT THE FACT THAT THE DREAMER TRILOGY IS COMING?
7. Nubrevna (The Witchlands by Susan Dennard)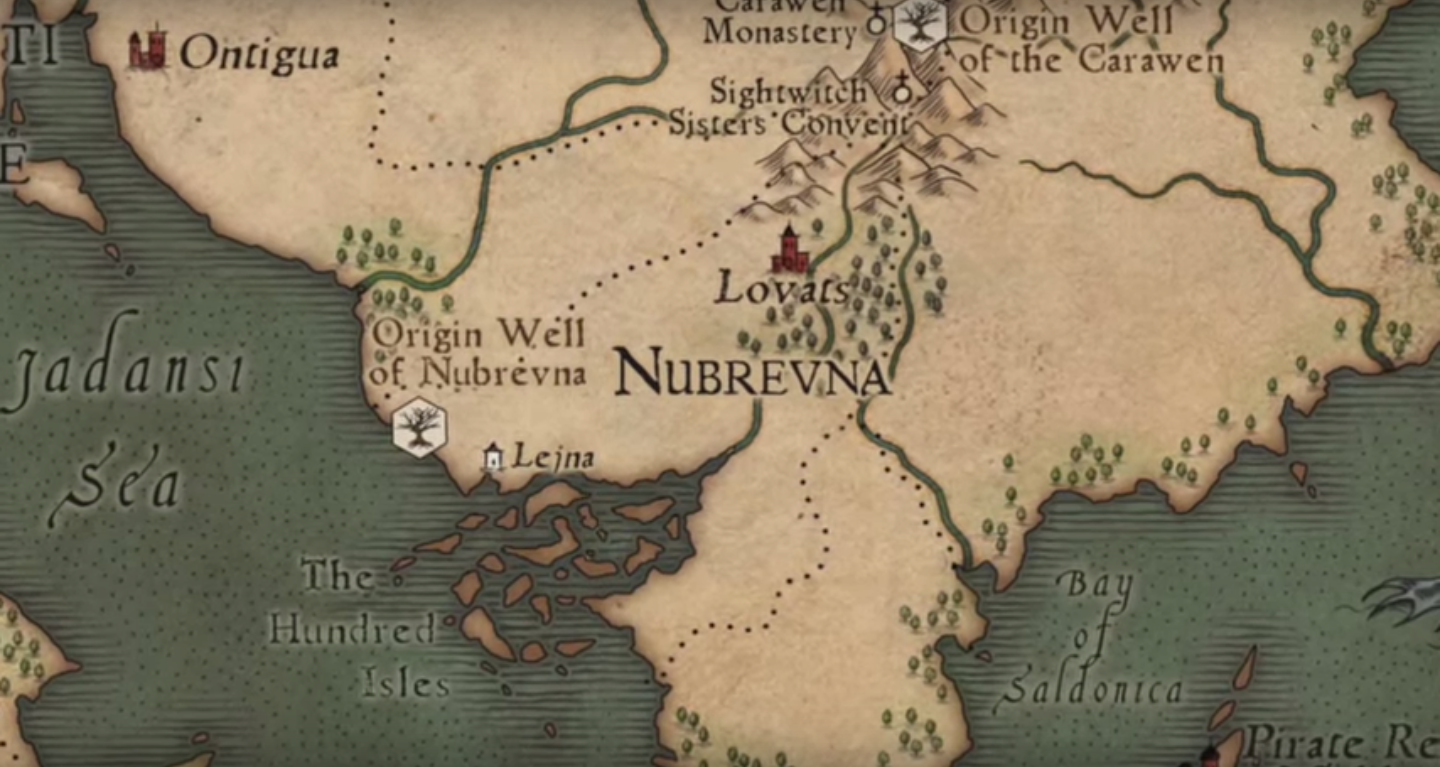 Yes, Nubrevna was ruined by the war, but I would still like to go? And bow to our queen Vivia??? Plus, it's just a gorgeous place.
8. Beartown (Beartown by Fredrik Backman)
I have never loved a fictional town more.
9. Colby (Along for the Ride by Sarah Dessen) 
Again, small towns get me. And Colby is a beach town that I would absolutely go to, and do nothing for days on end, and read and ride bikes with the gang? Honestly, all my teenage dreams would come true.
10. Grove County (This Adventure Ends by Emma Mills) 
Okay, so I could pick ANY SMALL TOWN from Emma Mills' novels because I desperately want to be friends with all of her characters and just be a teenager again?? I mean adulting is hard. College is hard. So take me to a small town close-knit friend group, please.
And those are my favorite places from books that I'd like to visit! Let me know about a book place you'd like to go to!

xxx
Come hang out with me:
Follow me on Bloglovin' | Goodreads |Facebook| Tumblr| Twitter | Instagram|Pinterest
*Vectors graphics designed by Freepik