The old saying goes "Don't judge a book by the cover" but that's what we are here to do. 
Every month, I pick some books with pretty covers and then I show the ones with best blurbs to you.
Basically, I spend a lot of time on Netgalley, and scouring the Internet for new releases, so I am gonna do that, but pick the books based on their cover. Then I'll read the blurbs and pick my favorites and then I share them with all of you!
So the basic formula of this post is pretty books meets new releases I am excited about. 
This is a tad bit late because LIFE. But let's not dwell on my lack of time and let's focus on the fact that books are always pretty, no matter what.
1. New Suns: Edited by Nisi Shawl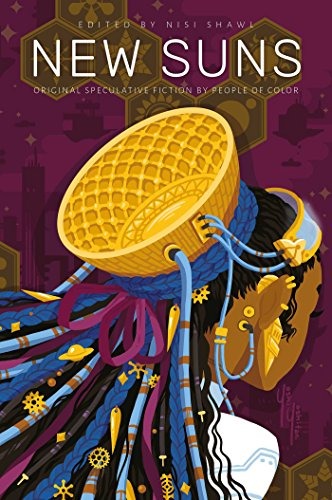 Release Date: March 12th
Why I love the cover: I am beyond obsessed with this one. It's so vibrant and colorful and gorgeous. Plus the basket looks like a sun and it's all symbolic and I am just so in love with it and want in on my wall as art.
Why I love the blurb: This is a speculative short story collection by people of color and I am so ready for it. Speculative fiction works very well in short stories in my opinion, and I love that this focuses on people of color and I just cannot wait to get to it.
2. Other Words For Smoke by Sarah Maria Griffin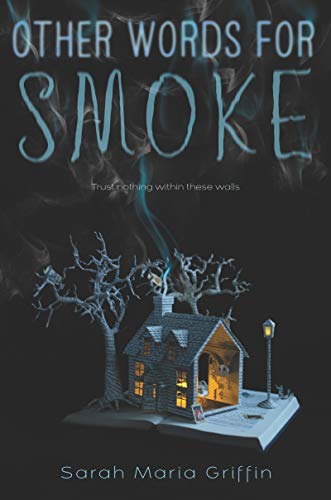 Release Date: March 12th
Why I love the cover: This just looks so creepy but also sort of weirdly serene. And I love that this is so unique and different and I really love the blue undertones.
Why I love the blurb: This was dubbed as a book for fans of Maggie Stiefvater and I am that, if you did not know. Plus, there's a mention of a house of witches, and there are twin sisters and this looks like the creepy, literary YA of my dreams. All the Maggie Stiefvater vibes. I am hoping for a beautiful, lyrical story about magic and power AND a great atmosphere.
3. The Bird King by G. Willow Wilson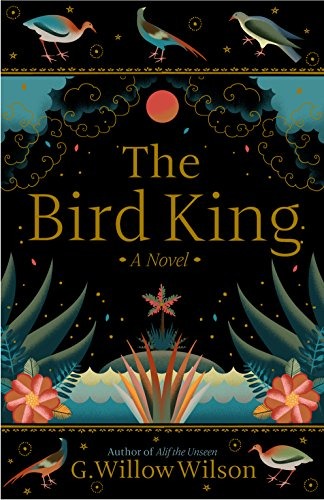 Release Date: March 12th
Why I love the cover: I am IN LOVE. I love how magical this looks and I love the colors and this is just all around stunning.
Why I love the blurb: This is historical Fantasy set in the late 14th century on the Iberian peninsula. This is the story of Fatima, the only remaining Circassian concubine to the sultan, and her dearest friend Hassan, the palace mapmaker. There's also djinn! It sounds amazing and the author is the same person who writes Ms. Marvel. I am really excited for this one!
4. The Waking Forest by Alyssa Wees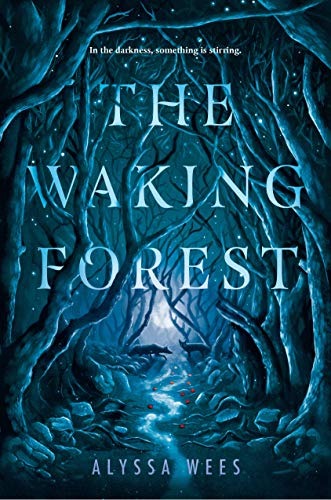 Release Date: March 12th
Why I love the cover: My friends, I just like creepy forests, okay? I love the color scheme on this one and it actually looks like it's glowing. I love the way the trees wrap around the title and the wolves in the background too. It's just overall a SMASH of a cover.
Why I love the blurb: This is a YA Fantasy with a magical forest which is my whole brand, basically. It's about a girl Rhea, who sees this forest in her backyard and then tries to touch it, only for it to vanish. It's also about the Witch who lives in that forest where she sits on her throne of carved bone, waiting for dreaming children to beg her to grant their wishes. And it's about their paths colliding. It's supposed to be a sort of Pan's Labyrinth meets The Hazel Wood, so I think like a weird fairytale? I am so intrigued by this one!
5. The Other Americans by Laila Lalami
Release Date: March 26th
Why I love the cover: There was a cover like this last month as well and I just cannot help it. I love the suburbs. And this is so symmetrical and pleasing and the colors are amazing. I love it.
Why I love the blurb: This is such a me book. It's about the suspicious death of a Moroccan immigrant in a small California town, told through multiple narrators, including his daughter, his wife, a witness, a veteran of the Iraq war, and the dead man himself. This literally sounds perfect and I am definitely gonna be getting this one for myself soon!
And those are this month's pretty new releases. Let me know your favorite one and as always, let me know about pretty books you found recently!
xxx
Come hang out with me:
Follow me on Bloglovin' | Goodreads |Facebook| Tumblr| Twitter | Instagram|Pinterest
*Vectors graphics designed by Freepik