A feature in which I share new books I added to my TBR.
I just realized that I haven't done a TBR update in a month so I figured this might be the perfect time to do so. Especially since I am currently in the middle of at least three books so who knows when I will get around to finishing them. So why not talk about some other books that I desperately want to read but who knows when? Let's jump into it!
1. Once & Future by Amy Rose Cappeta & Cori McCarthy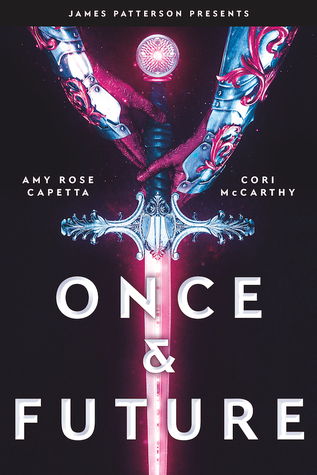 Why I added it: I have been obsessed with the Arthurian legend ever since I read the brilliance that is A Cathedral of Myth and Bone (you can check out my review HERE) and its story Once and Future. So you can imagine how excited I was to see that a queer, gender-bent YA Sci-Fi retelling of the Arthurian legend was coming. This is set in a world were King Arthur is constantly reincarnated and we follow Ari, his latest reincarnation as she pulls a magic sword from its ancient resting place. After that she meets Merlin (who has aged back to a teenager) and I guess they have to save the world? This book sounds brilliant and fun and I am holding my hopes up that it is brilliant.
2. Johnatan Strange and Mr. Norell by Susanna Clarke
Why I added it: I will be completely honest with you – I have very little idea what this book is actually about. Susan Dennard spoke about it and said that it's brilliant and one of her favorite books ever, so I was naturally sold. I do know that it's really long, that it's a historical Fantasy, it's set in 1800s England AND it follows magicians. I also think it has that teacher-pupil turned rivals dynamic which I love and I think there's some sort of exploration of dark magic. Like I said, I have very little clue what it is about but it somehow sounds brilliant and I cannot wait to get to it.
3. Dopesick: Dealers, Doctors, and the Drug Company that Addicted America by Beth Macy
Why I added it: This is a non-fiction book about America's opioid struggle. The book starts with the introduction of OxyContin in 1996, and explores how the overtreatment with painkillers became the norm in the system. This book focuses on portraits of families and first respondents to show how one thing that unites American citizens across geographical space and class is opioid drug abuse. And hopefully, it looks into how it affects people of different backgrounds and economic and social classes. I am always looking for good  non-fiction and this sounds like it's going to be really good and insightful, so I am looking forward to it.
4. Black Leopard, Red Wolf by Marlon James
Why I added it: I was absolutely ecstatic to find out about this book. Marlon James won the Booker award in 2015, and that was the year I actually actively kept up with the list and read some of the longlist picks (that was the year of A Little Life and Did You Ever Have a Family, which both became fave books). I failed at reading the list and I also failed to finish Marlon James' winning A Brief History of Seven Killings because it has a very distinctive narrative style that 2015 could not handle. Anyways! All that to say that I was super excited to see that Marlon James is publishing a Fantasy novel inspired by African mythology.  I am so excited to pick this one up, it's been getting so many rave reviews.
5. When All Is Said by Anne Griffin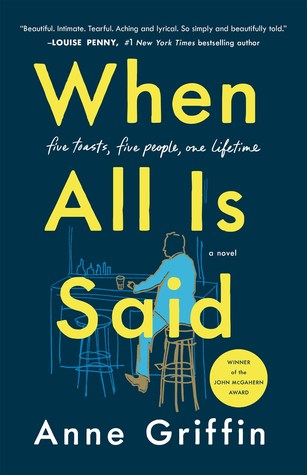 Why I added it: This one sounds amazing and exactly like the kind of book I tend to enjoy. It's set during a course of a single night when Maurice Hannigan orders five different drink at a bar and uses each one of them to give a toast to one of the people who were most important to him. Through these five toasts, he tells the story of his own life. This sounds like it's going to be incredibly heartfelt and poignant so I am really looking forward to it. I will say that I have seen some negative reviews for this one from people I really trust (Rachel did not like it, which is sad), but I still have hopes that this book might work for me because I really love the premise.
And those are some new books I added to my TBR recently! As always, I'd love to hear your thoughts on these and to hear about some new books you discovered recently!
xxx
Come hang out with me:
Follow me on Bloglovin' | Goodreads |Facebook| Tumblr| Twitter | Instagram|Pinterest
*Vectors graphics designed by Freepik