The old saying goes "Don't judge a book by the cover" but that's what we are here to do. 
Every month, I pick some books with pretty covers and then I show the ones with best blurbs to you.
Basically, I spend a lot of time on Netgalley, and scouring the Internet for new releases, so I am gonna do that, but pick the books based on their cover. Then I'll read the blurbs and pick my favorites and then I share them with all of you!
So the basic formula of this post is pretty books meets new releases I am excited about. 
It's gonna be a month of pretty books and I'll probably read a total of two books in it, but such is life. I can always stare at the covers as a replacement for actual reading.
1. Sabrina & Corina by Kali Fajardo-Anstine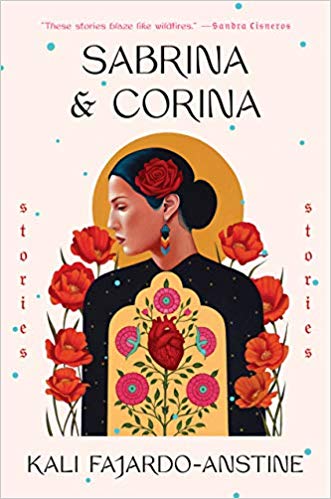 Release Date: April 2nd
Why I love the cover: I just really enjoy the look of it, with the vintage vibe to it, and the lovely heart and flowers illustration. It looks pretty and sophisticated and I really adore it. I love the use of the text on both sides of the illustration and it all looks really well together.
Why I love the blurb: This is a short story collection, focusing on the lives of Latinas of Indigenous descent living in the American West. It tackles the subjects of heritage and homeland, but also looks at women and their experiences specifically. I think this will be as stunning as its cover and I cannot wait to get my hands on it and have another short story collection to love.
2. The Tradition by Jericho Brown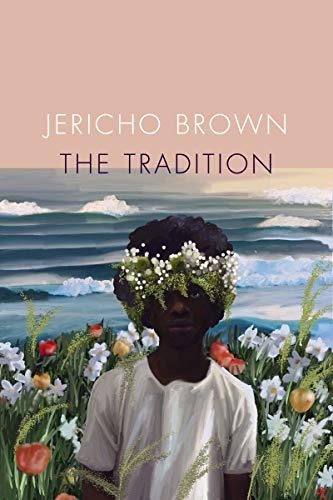 Release Date: April 2nd
Why I love the cover: This is so stunning and the color scheme looks and works so well. Plus there's something sad and proud about the boy's expression and I just really love how this looks.
Why I love the blurb: You know that poetry is not a frequent feature here because I don't do well with it, BUT. I love the promises the blurb makes about this poetry collection's themes – poems of fatherhood, legacy, blackness, queerness, worship, and trauma are all in this collection. On top of this, there are also promises of the poems actually having a really interesting form, so it would be really interesting to look at it from that angle as well. Cannot wait to get to it!
3. How to Make Friends in the Dark by Kathleen Glasgow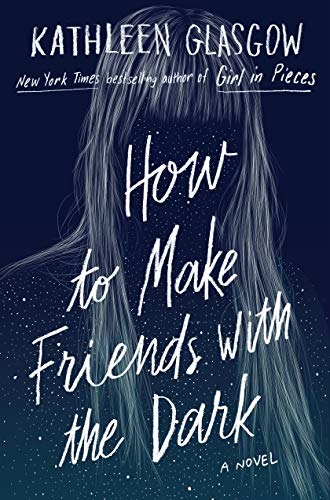 Release Date: April 2nd
Why I love the cover: My friends, I am OBSESSED with this one. From the sparkle, to the whole color scheme to the fact that you can only see hair in this illustration, and the rest is just a sparkly contour – I LOVE IT ALL AND DESPERATELY NEED IT.
Why I love the blurb: This one sounds really interesting and heartfelt. It's about a girl whose mother dies and she is left alone and I guess she goes through that experience of grief and sadness, and I believe this is going to be incredibly poignant and interesting.
3. Flowers of Mold and Other Stories by Ha Seong-Nan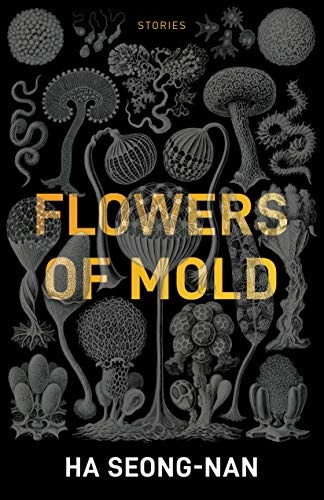 Release Date: April 23rd 
Why I love the cover: I love that this is so simple, yet it's sort of intricate and gorgeous. I love the contrast of the title against the gray background and I love that mold looks like flowers and makes for a great and gorgeous cover.
Why I love the blurb: A short story collection that promises stories that seem pleasant at first and on the surface, but as you go deeper in – there's a sense of wrongness of things not really working, and that's my favorite thing ever. I am so excited to get to this one, it sounds awesome!
5. The Tiger at Midnight by Swati Teerdhala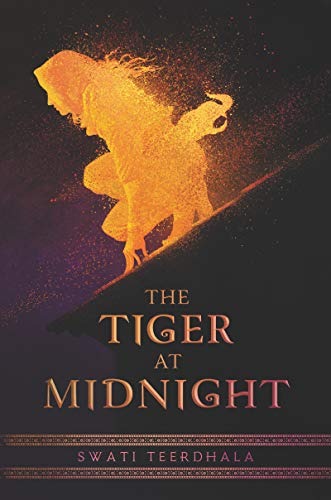 Release Date: April 23rd
Why I love the cover: Because it's stunning? I adore it too no end. I love the gold sparkle and the purple-ish accents they used a lot. Plus, the girl silhouette looks like Inej and hence I am biased. But it's still gorgeous.
Why I love the blurb: This is a YA Fantasy inspired by ancient Indian history and Hindu mythology. I don't know much about it and I don't care – it's Fantasy, it's Hindu inspired and it looks stunning.
And those are this month's pretty new releases. Let me know your favorite one and as always, let me know about pretty books you found recently!
xxx
Come hang out with me:
Follow me on Bloglovin' | Goodreads |Facebook| Tumblr| Twitter | Instagram|Pinterest
*Vectors graphics designed by Freepik