A feature in which I share new books I added to my TBR.
Wow, it's been over a month since I last told you about books I am desperate to read but who knows when. I've been the busiest EVER, so fantasizing about amazing books and reading them has been my substitute for actual reading. So let's get into it!
1. The Library Book by Susan Orlean
Why I added it: This is a non-fiction book about a fire that happened in the Los Angeles library in the 80s. The fire was devastating and consumed around four hundred thousand books which is so sad. This book is revolved around the fire (and its cause was never found), but it also tells the more broad story of libraries and their importance and how libraries developed around the world. I feel like this book will celebrate not only libraries but books and reading in general and for someone who loved going to there local library and who was obsessed with the experience, I cannot wait to read this one.
2. Everything All at Once by Katrina Leno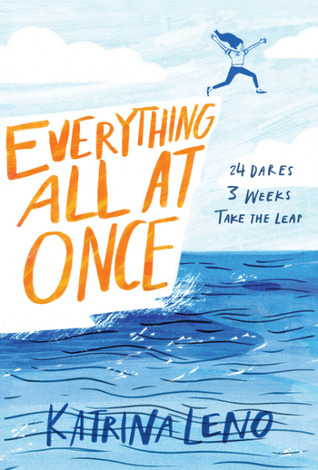 Why I added it: This sounds so incredibly amazing and heartfelt. The story follows Lottie whose beloved aunt dies and it leaves Lottie sad but also anxious about death in general. Lottie's aunt was the author of this huge series (sort of like Harry Potter) and she leaves her with a series of letters that are supposed to challenge her and push her out of her comfort zone, so Lottie embarks on a journey to fullfill her aunt's wishes. I've heard fantastic things about Katrina Leno, and this book is one of hers that appeals the most to me, so I am so excited to read it and see why everyone is obsessed with it and Katrina Leno in general.
3. I'm Afraid of Men by Vivek Shraya
Why I added it: Vivek Shraya is a trans woman and in this very short book she looks at masculinity and gender and talks about her own experiences with masculinity and also aggression and abuse she'd endured because she did not adhere to the general view of what masculinity or even gender is. I imagine this is going to be raw and honest and really troubling, but so important. I love non-fiction that explores important societal issues, but does it through personal experiences and struggles, and I am really interested to see what Vivek Shraya has to say.
4. Truly Devious by Maureen Johnson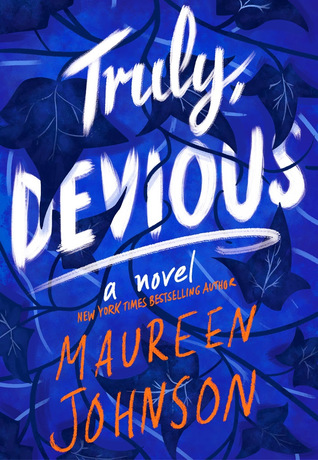 Why I added it: I was for some reason resisting adding this book to my TBR, but as always, I caved under the overwhelmingly positive reviews and experiences people had with this book. This is set in a boarding school, which is one of my favorite things in the world, and it's a mystery novel, which I rarely read, but tend to always enjoy when I do. It's also set in Vermont, and for some reason I think Vermont is cool, even though I have no idea how it actually looks because I've never been to America. In this book we follow a girl who is just starting her first year in this school and she is determined to solve a murder mystery that happened at the school years ago. Sounds amazing.
5. Senlin Ascends by Josiah Bancroft
Why I added it: This is totally Melanie's fault, like most of my SFF picks are, since she loves this book. This is a first in a Fantasy series that is a retelling of the myth of Babylon and that's all I know. I don't like knowing a lot about Fantasy books, I like going off of recommendations alone, so hopefully I love it and I've never heard of a Babylon retelling so I am already intrigued and ready to love it.
And those are some new books I added to my TBR recently! As always, I'd love to hear your thoughts on these and to hear about some new books you discovered recently!
xxx
Come hang out with me:
Follow me on Bloglovin' | Goodreads |Facebook| Tumblr| Twitter | Instagram|Pinterest
*Vectors graphics designed by Freepik