The old saying goes "Don't judge a book by the cover" but that's what we are here to do. 
Every month, I pick some books with pretty covers and then I show the ones with best blurbs to you.
Basically, I spend a lot of time on Netgalley, and scouring the Internet for new releases, so I am gonna do that, but pick the books based on their cover. Then I'll read the blurbs and pick my favorites and then I share them with all of you!
So the basic formula of this post is pretty books meets new releases I am excited about. 
It's gonna be a month of pretty books and I'll probably read a total of two books in it, but such is life. I can always stare at the covers as a replacement for actual reading.
Oh and if you maybe want to win one of these (or any book you want, as long as it's under $18) you can ENTER MY GIVEAWAY!
1. Home Remedies by Xuan Juliana Wang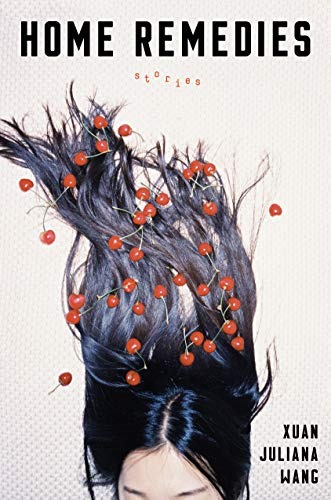 Release Date: May 14th 
Why I love the cover: This is one of those covers that aren't necessarily beautiful, but I think it's so cool and intriguing and different. I just love the whole concept of the cover and if I saw this in a bookstore, I would immediately reach for it.
Why I love the blurb: This is a short story collection (surprise, surprise – I cannot skip a short story collection in these) all about the unheard voices of the Chinese youth. I don't think that I've ever read something like this, or heard about a book that looks at the lives of young people in China, so it sounds really promising. Looking forward to checking it out!
2. Shut Up, You're Pretty by Tea Mutonji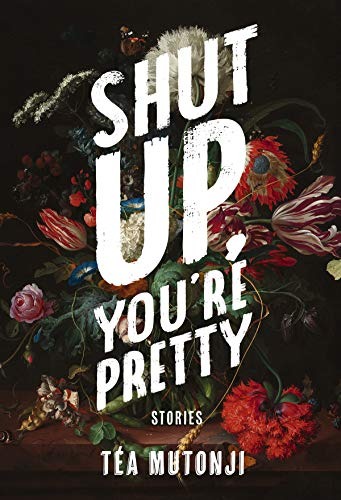 Release Date: May 14th
Why I love the cover: I love this so much. I love how prominent the title is, and the flowers in the background and the fact that it looks like a painting. I think it's gorgeous.
Why I love the blurb: Yay for another short story collection! This is a collection that explores femininity and womanhood and identity not only when they are questioned, but also when they are imposed. This is also the first book in a series that's edited by Vivek Shraya, and that highlights works by Indigenous, Black writers, or writers of color. Sounds brilliant.
3. Strangers and Cousins by Leah Hager Cohen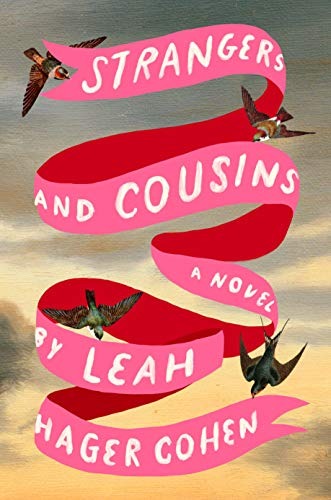 Release Date: May 21st
Why I love the cover: I really like pink and this whole ribbon thing looks cool. I have no other explanation.
Why I love the blurb: This is another book about a family in disarray meeting up again for a wedding, and it explores the issues of family and memory and community in general. I love stuff like this, and I have a couple of books on my TBR that follow this same premise. This one sounds like it will be hopeful and charming, as well as poignant, so I am looking forward to it.
4. An Illusion of Thieves by Cate Glass
Release Date: May 21st
Why I love the cover: This might be my fave on the list! I love the color scheme, I love the way it's illustrated and I especially love the landscape on her dress. I LOVE IT.
Why I love the blurb: Okay, so this is the blurb for this book: "A ragtag crew with forbidden magic must pull off an elaborate heist and stop a civil war". This is basically my ideal Fantasy set up and I am so excited to read this.
5. Ask Again, Yes by Mary Beth Keane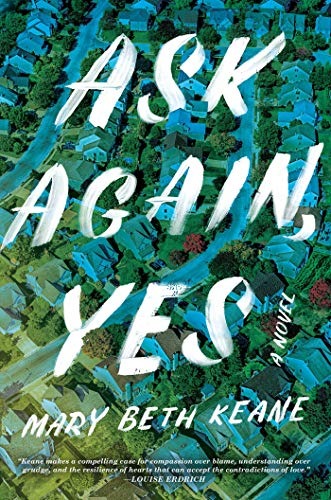 Release Date: May 28th
Why I love the cover: I love the colors here. The mix of green and blue looks stunning, but there's also a suburban neighborhood in the back and we all know how I feel about that.
Why I love the blurb: And this is again, my kind of book. It's about two neighboring families in a suburban town, the friendship between their children, a tragedy that reverberates over four decades. I love books like this and I love the exploration of adult relationships with complicated childhood memories and backgrounds. This has all the potential to be a new fave, so I am excited to check it out.
And those are this month's pretty new releases. Let me know your favorite one and as always, let me know about pretty books you found recently!
xxx
Come hang out with me:
Follow me on Bloglovin' | Goodreads |Facebook| Tumblr| Twitter | Instagram|Pinterest
*Vectors graphics designed by Freepik