Halfway through the year and still so many amazing new releases to come.
I love talking about upcoming exciting new releases and since we are around the midpoint of the year, I thought it'd be fun to talk about new exciting things that are coming up in the latter half of the year! Let's jump into it.
Gideon the Ninth by Tamsyn Muir 
Release Date: September 10th
THIS BOOK. Basically, I am so excited to read this one and I have an ARC that I will be picking up in July, so everything is lining up. Huge shoutout to Tor.com for being the only publisher you can trust to put out amazing books AT ALL TIMES. Gideon the Ninth is all about lesbian necromancers in space. Which should be a genre of its own really. Cannot wait for everyone to love this book.
Ten Thousand Doors of January by Alix E. Harrow
Release Date: September 10th
This book sounds so magical and lyrical and I just cannot wait to read it. I do have an ARC of this one as well, and I am also going to be picking it up in July! I am so excited to read this because it's set in the 1900s and it's a story about a girl who discovers a magical book that leads her on a journey to different worlds. It's a portal fantasy novel I believe, and I just adore those, so I am beyond ecstatic to read this. Plus, the cover? We are not worthy.
Wayward Son by Rainbow Rowell
Release Date: September 24th
I really enjoyed the first book in this series (my review can be found HERE). It wasn't the best thing I've read in my life, but I think it did not take itself too seriously and I really enjoyed that. I loved the characters, especially Baz, so I am super excited to see him on the page again. It's going to be a lot of fun, so I cannot wait.
Ninth House by Leigh Bardugo 
Release Date: October 1st
This book is going to be EVERYTHING. Dark academia! Yale secret societies! All wrapped up in Leigh's signature dark style. I cannot wait to see what this book holds, and all the early reviews only make me more certain I'll love this one. Also, snakes and the number 9 are THRIVING.
Beard Necessities by Penny Reid 
Release Date: October 7th
I love the Winston Brothers series by Reid (my review for the whole series can be found HERE), and this is sadly the final book in the series. I've been anticipating this one ever since the last book came out, and it's about one of my favorite characters, Billy, so I am excited to finally see his story as the focus. I think it's gonna be amazing.
Call Down the Hawk by Maggie Stiefvater
Release Date: November 5th 
I haven't shut up about this book ever since it got announced, so naturally, it tops this list. I am so excited to read this and reading the first 8 chapters left me STRESSED, so I am just going to hope that November comes real fast. I am also kind of scared about the things this book holds, so equal parts excited and terrified. Which is the best way to feel about books basically. My spoilery reviews for The Raven Cycle can be located HERE.
The Guinevere Deception by Kirsten White
Release Date: November 5th
I have developed a certain obsession with the Arthurian legend ever since I've read A Cathedral of Myth and Bone (more on that HERE), so I am thrilled that a reimagining of it is coming and that it's focused on Guinevere. I actually haven't read a Kirsten White book before, so it will be really interesting to see how I like her writing. But one thing is for sure: that cover is STUNNING.
Not the Girl You Marry by Andie J. Christopher
Release Date: November 12th
This book has the premise of How to Lose a Guy in 10 Days (which is just the ultimate rom-com), but it's more diverse and it's going to be great. All I ever wanted was all my favorite rom coms in book form and I am getting them. Praise + bless. Excited to read this one. Truly.
The Queen of Nothing by Holly Black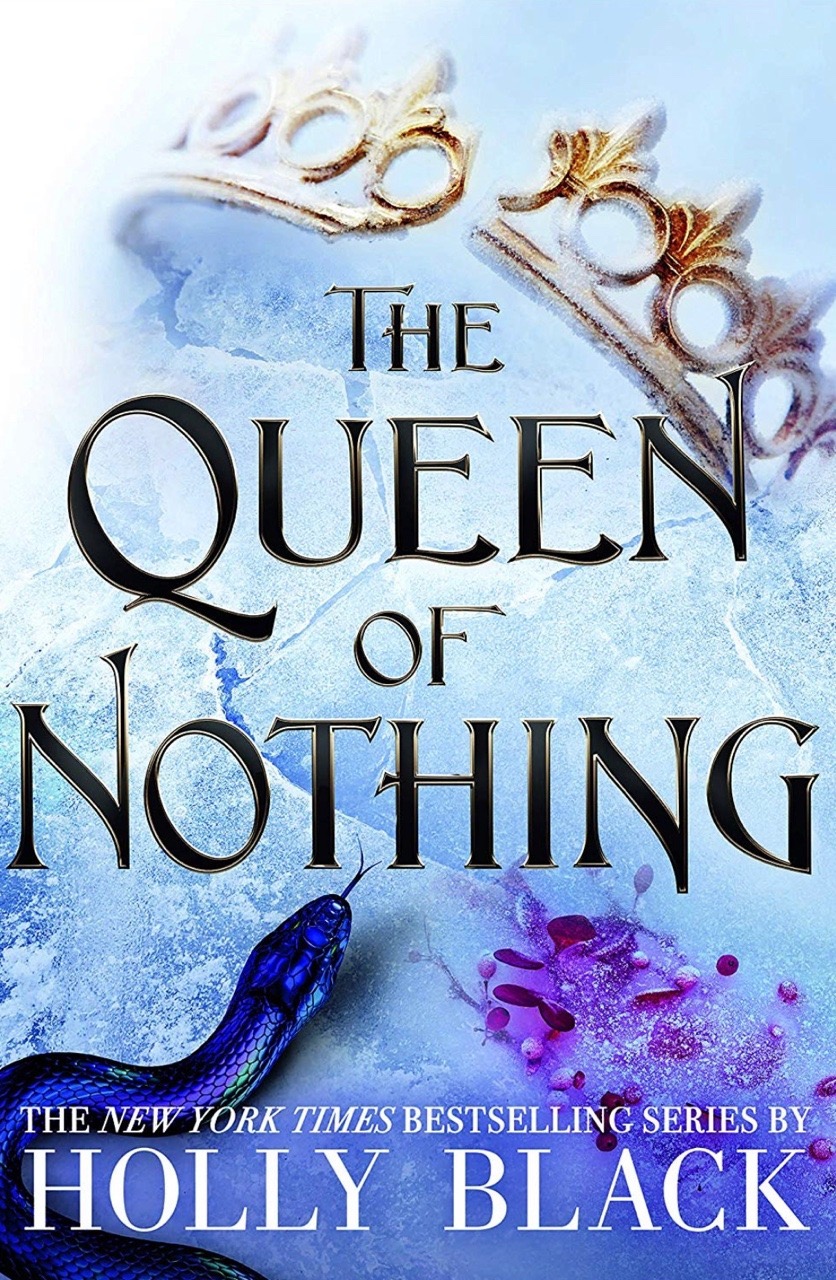 Release Date: November 19th 
I am really excited to see how this book plays out. I think Holly Black can do so many amazing things with this story (or basically with the Jude-Cardan dynamic) and I am really so hyped to see how it plays out. And the fact that we are getting this so soon is amazing! Also, have you seen the Holly Black tweet about Cardan getting exactly what he deserves?? *cue hyperventilation*
Sidenote: thoughts on the cover? I hate it lmao. Also, if you want to know more of my thoughts here's my review of The Cruel Prince and also my review of The Wicked King.
Starsight by Brandon Sanderson
Release Date: November 26th
You guys know I love Sanderson, and I really had a lot of fun with Skyward. It was really interesting to read a YA Sci-Fi from him, because I've only read his Adult Fantasy novels before. This story ends with a classic Sanderson revelation, so I cannot wait to see where we go from there. If you want to hear more about Skyward, my review can be located HERE.
Children of Virtue and Vengeance by Tomi Adeyemi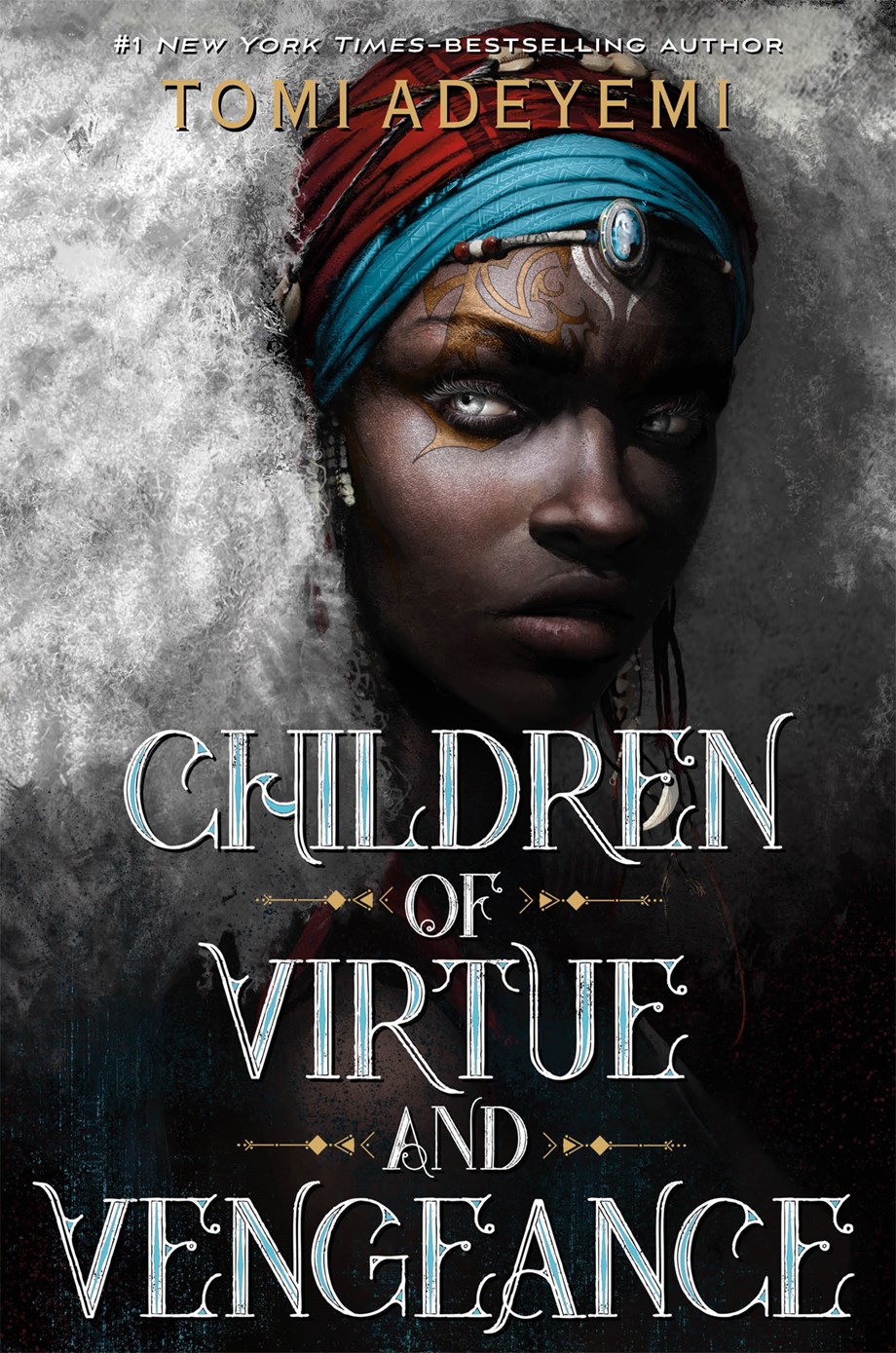 Release Date: December 3rd
I really enjoyed the first book in the series (my review can be found HERE), and I am really excited for Adeyemi to explore the world more and to see what she does with these characters which were all great. The first book had all the ATLA vibes, so I am beyond excited for this story to continue. And again, that cover probably beats all other covers this year.
And those are my most anticipated releases for the second half of 2019! I would love to hear from you – what books are you highly anticipating? Let me know in the comments below!

xxx
Come hang out with me:
Follow me on Bloglovin' | Goodreads |Facebook| Tumblr| Twitter | Instagram|Pinterest
*Vectors graphics designed by Freepik